UFC Futures: Nariman Abbasov
Nariman Abbasov | 27-3 | 5'8 155 lbs. | Age 27 | Reach N/A | Orthodox Stance | Fighting Out of Baku, Azerbaijan
Nariman Abbasov (27-3) just knocked out one of Khabib Nurmagomedov's best teammates and looks primed for a UFC shot soon. The 27-year-old lightweight is the current belt holder in Russia's top MMA promotion Fight Nights, is riding a 12-fight win streak with 11 stoppages inside round one, and his aggressive but flashy style would look great in the octagon.
Nariman Abbasov was born in Kazakhstan in February 1994 and from a very young age he competed in karate and freestyle wrestling. The Abbasov family relocated west across the Caspian Sea to Azerbaijan where upon settling in the capital, Baku, Nariman at age 8 was able to pursue his newfound boxing dream. A few years after he found kickboxing before ultimately diving headfirst into MMA. He found two fight camps he could call home in Gabala FC and TT Fight Club and coached by Azerbaijani MMA pioneer and former Judoka Shahriyar Abbasov (no relation to my knowledge), Nariman went on to great success in amateur MMA.
Nariman Abbasov would go on to win Asian and World Amateur MMA titles and took home amateur MMA's World Cup. He made his pro debut at only age 19 and won his first three bouts. Interestingly all three of his losses have come 15 pounds above his usual lightweight weight class at 170 lbs. Last time out however, he decided to step back up to welterweight where he met Shamil "The Lion of Dagestan" Zavurov (40-7-1) and promptly took his Eagles FC belt courtesy of a R1 KO. Although the UFC's lightweight division is absolutely stacked, his skills are definitely deserving of the call and we could surely see it in 2022.

Will Nariman Abbasov make his UFC debut in 2022?
YES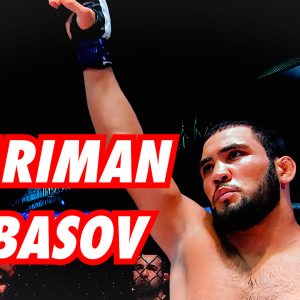 NO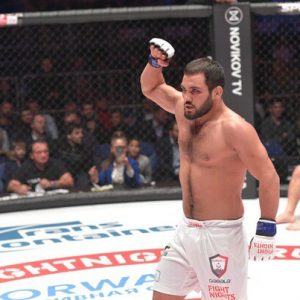 ---