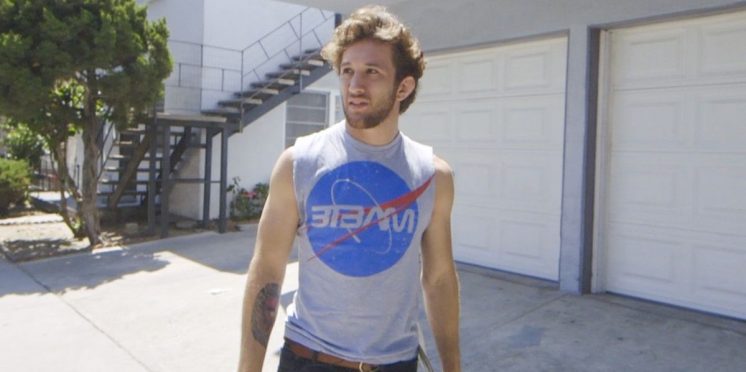 One to Watch at UFC Vegas 45: Victor Henry
Victor "La Mangosta" Henry | 21-5 | 5'7 135 lbs. | Age 34 | Reach 68" | Switch Stance | Fighting Out of South Gate, California
Victor Henry (21-5) has given eleven years to professional MMA around the whole world. Finally, the UFC comes calling for "La Mangosta" at UFC Vegas 45: Lewis vs. Daukaus and he's had just two weeks to prepare for one of bantamweight's best outside the top 15, Raoni Barcelos.
Victor was born in South Gate, California in the shadows of downtown Los Angeles. The streets were mean around where he grew up and quickly found out gang life wasn't for him. While playing outside with his friends, a fight broke out across the street and as soon as Henry began running, a stray bullet grazed his chest thankfully causing 'just' a flesh wound.
Henry would find Tae Kwon Do and quickly developed a passion for kicking anything and everything. A professional MMA debut would come in 2010, after uniting with a pioneer of the sport "The Warmaster" Josh Barnett at UWF USA Gym in LA. Eleven years later and with fifteen finishes to his name, "The Mongoose" is perched at 21-5 and all set for an octagon debut at the Apex Centre in Las Vegas, Nevada. It all goes down Saturday, 12/18, at 4 PM ET as part of the prelims of UFC Vegas 45.

WHO YOU GOT?
Victor "La Mangosta" Henry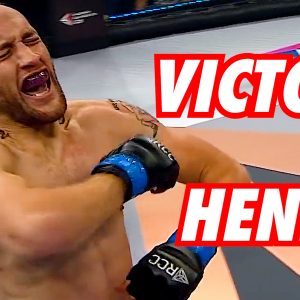 Raoni Barcelos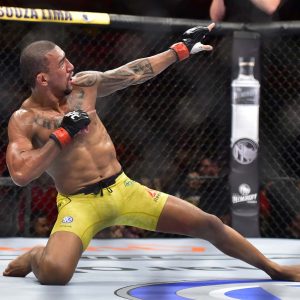 ---