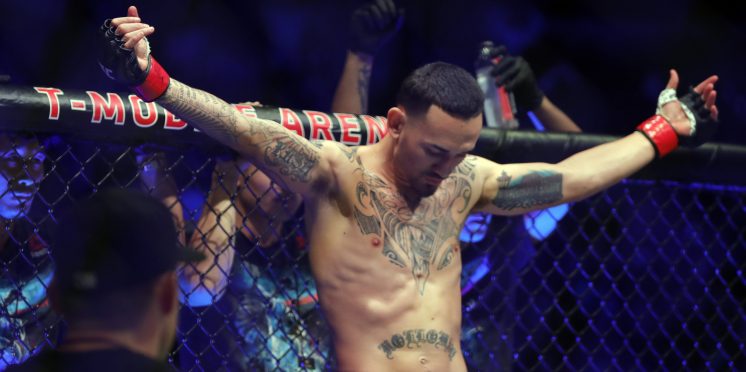 UFC Fight Night 197: Preview and Predictions
Returning to the UFC's Apex Centre after back-to-back 'PPV' events, UFC Fight Night 197 offers a top-heavy card where an exciting main event does a lot of the heavy lifting.
Headlined by a clash between slick strikers Max Holloway and Yair Rodriguez, this Saturday night's fight card is supported by little in the way of intrigue outside of a few select bouts.
While the preliminary card does boast more in the way of exciting match-ups, Song Yadong vs Julio Arce and Miguel Baeza vs. Khaos Williams should be a solid start to the main card.
Max Holloway (22-6) vs. Yair Rodriguez (13-2, 1 NC)
Yair Rodriguez is as creative a striker as you'll find in MMA today and that unpredictability will no doubt give Holloway some concern.
Whether it be his flashy kicks or spinning techniques, Rodriguez can cause damage at all ranges but his success will likely be in bursts in comparison to Holloway's consistent offence.
Producing an excellent output and varying his target, Holloway is arguably the best MMA striker in the sport once the momentum builds in his favour.
Maybe Yair can land a damaging blow as Holloway tends to abandon his defensive responsibilities at times but I think the traffic will be dictated by the former champion and leave too much for Rodriguez to try and claw back.

Pick: Max Holloway

Ben Rothwell (39-13) vs. Marcos Rogerio de Lima (18-7-1)
This could be a slog of a fight.
Neither man is particularly gifted when it comes to their athleticism and neither are competitive at the upper end of a thin heavyweight division.
Perhaps the Brazilian is more of a threat in the stand up due to a slight power advantage but I think Rothwell's grappling and clinch work should get him the victory here.

Pick: Ben Rothwell

Felicia Spencer (8-3) vs. Leah Letson (5-1)
This looks set to be a grappler vs. striker match-up and while Spencer doesn't have the best takedowns to set up her grappling game, her opponent Leah Letson is coming off of a three-year layoff.
While Spencer isn't in the best form, I think a three-year absence from competition is a lot to overcome for any fighter.

Pick: Felicia Spencer

Miguel Baeza (10-1) vs. Khaos Williams (12-2)
Williams will almost certainly look to replicate the game plan of Santiago Ponzinibbio here, the man who handed Baeza his first loss, and look to stay in the pocket and drag this fight into scrap territory.
While Baeza looks to have all the tools offensively to be real prospect at welterweight, defensively he can be caught slacking.
With that being said, I think Baeza's technical ability and methodical striking approach should allow him to pick up the rounds on the judges scorecards.

Pick: Miguel Baeza

Song Yadong (17-5-1, 1 NC) vs. Julio Arce (17-4)
Both Yadong and Arce match up pretty well statistically as the pair produce high output on the feet and are equally inclined to shoot for a takedown when the opportunity arises.
Where I think the difference in this fight will come however is in the speed and physicality of Yadong. If he can beat Arce to the punch, that should set up the rest of his offence.  

Pick: Song Yadong

(Last Predictions: 4/5, Total: 114/194, 59% Success Rate)
(Success Rate: 2016: 61%, '17: 60%, '18: 58%, 19′: 57%, 20′: 67%)
---