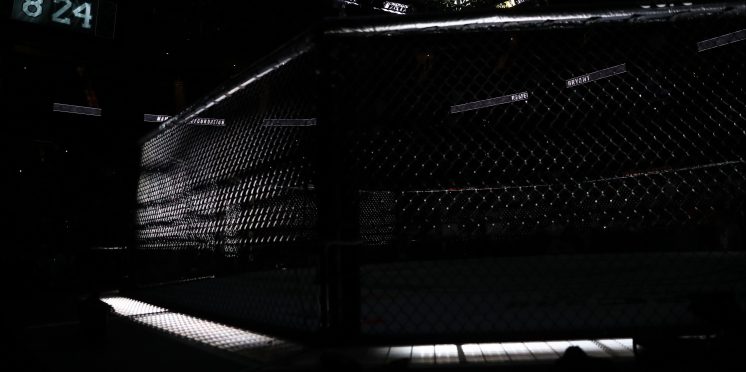 UFC Fight Night 196: Preview and Predictions
After a week of shenanigans by Paulo Costa, this Saturday's proposed middleweight title eliminator will take place at the light heavyweight limit.
Pitting Costa against Marvin Vettori, UFC Fight Night 196 is again another event where zero ranked fighters will participate in their actual weight class.
Fortunately, this UFC run of poor events comes to an end next week with a stacked UFC 267 card.

Paulo Costa (13-1) vs. Marvin Vettori (17-4-1)
With the approach Vettori takes to his fights, I think this is a KO win or bust for Paulo Costa.
Vettori is more than happy to wrestle his opponents, knows where his strengths lie and he's a durable fighter on the feet.
Costa meanwhile clearly packs a big punch and will provide solid output but over a five-round fight I'm not sure how well he'll be able to sustain pressure.
The Brazilian's power is the clear x-factor in this fight but I think the smart thinking is to side with the more well-rounded Vettori here.

Pick: Marvin Vettori

Grant Dawson (17-1) vs. Ricky Glenn (22-6-1)
Both Dawson and Glenn are down for a scrap so this could pinch fight of the night honours.
While Glenn perhaps has the edge in power and output on the feet, Dawson is the more diverse when it comes to incorporating takedowns into his offence.
I think this will be a closely fought affair but Dawson's edge on the mat and grappling do make me side with the younger man.
Pick: Grant Dawson

Jessica-Rose Clark (10-6, 1 NC) vs. Joselyne Edwards (10-3)
On the feet, Edwards should have the edge but in her defeat to Karol Rosa, 'La Pantera's' takedown defence was shown to be severely lacking.
Due to Clark coming off of an injury, it could allow Edwards to get in enough offence early to get the job done but if Clark can turn this into a scrappy affair, the Australian has a clear path to victory.
Pick: Jessica-Rose Clark

Alex Caceres (18-12, 1 NC) vs. Seungwoo Choi (10-3)
Like the majority of the bouts on this card, the wrestling may be the decisive factor here.
Choi has shown himself to have some hefty power behind his strikes and is the more composed and traditional striker than Caceres.
For all of Caceres' wild strikes however, he is a decent grappler and can snatch up a submission if given the opportunity.
It's a tough one to call but Caceres run of form does make me side with 'Bruce Leeroy' keeping that run going that little bit longer.

Pick: Alex Caceres

Francisco Trinaldo (26-8) vs. Dwight Grant (11-3)
Despite Trinaldo's age, the Brazilian remains competitive against some elite competition and I don't think Grant is at the level needed to best 'Massaranduba'.
Trinaldo is a tough nut to crack, knows how to use his range and knows how to pick up rounds on the judges' scorecards.
Pick: Francisco Trinaldo

Nicolae Negumereanu (10-1) vs. Isaac Villanueva (18-12)
Both Negrumereanu and Villanueva absorb more strikes than they land which isn't the best advertisement for a main card opener.
Villaneuva is the more aggressive on the feet and is the bigger stoppage threat however and that should be enough.

Pick: Isaac Villanueva
(Last Predictions: 3/4, Total: 101/177, 57% Success Rate)
(Success Rate: 2016: 61%, '17: 60%, '18: 58%, 19′: 57%, 20′: 67%)
---