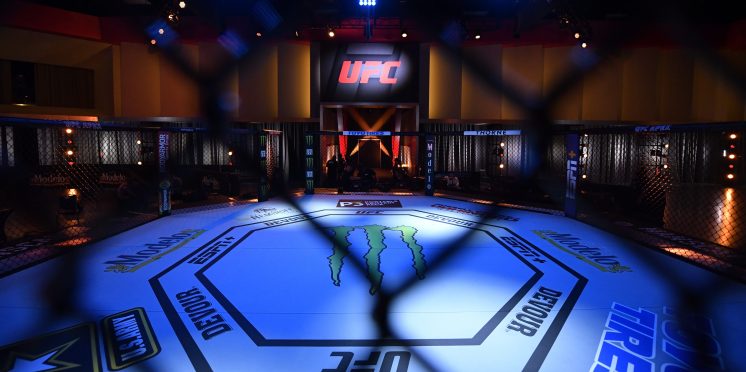 UFC Fight Night 195: Preview and Predictions
In what can only be described as a contribution toward fulfilling a contractual obligation to put on a certain amount of events, UFC Fight Night 195 is here.
Headlined by a short notice fight and what is the first UFC event to not feature a ranked fighter performing in their own weight class, this Saturday's fight card is very much uninspiring.
While there are certain fights to ever so slightly raise an eyebrow for, this combination of fights is certainly the worst the promotion has ever packaged together in a bid to get anyone to dedicate their Saturday night to.

Aspen Ladd (9-1) vs. Norma Dumont (6-1)
While Dumont is perhaps the more fluid striker out of the two, Ladd is capable of pushing a pace that I'm not sure her opponent can keep up with.
Add in that Ladd is more comfortable in actively taking the fight to the mat and I think this bout should be in Ladd's favour.

Pick: Aspen Ladd

Andrei Arlovski (31-20, 2 NC) vs. Carlos Felipe (11-1)
While Felipe is the much younger man and provides a much higher output than his veteran counterpart, it's never a good sign when a fighter absorbs more than they dish out.
This could go either way as heavyweight routinely throws up the odd curveball but I think Arlovski's experience can get the job done.

Pick: Andrei Arlovski

Jim Miller (32-16, 1 NC) vs. Erick Gonzalez (14-5)
A lot like the previous fight, the youthful exuberance of Gonzalez may be too much for the veteran Jim Miller to overcome but Miller's grappling looks to be the X-factor here.
Gonzalez has been submitted in the first round twice and old man Miller makes it a welcome habit of besting people on the mat.
Pick: Jim Miller

Manon Fiorot (7-1) vs. Mayra Beuno Silva (7-1-1)
Both Fiorot and Silva are big, physical presences for the flyweight limit but the refined striking ability is in Fiorot's favour and she looks to be a real quality prospect at 125 lbs.
Pick: Manon Fiorot
(Last Predictions: 1/4, Total: 98/173, 57% Success Rate)
(Success Rate: 2016: 61%, '17: 60%, '18: 58%, 19′: 57%, 20′: 67%)
---