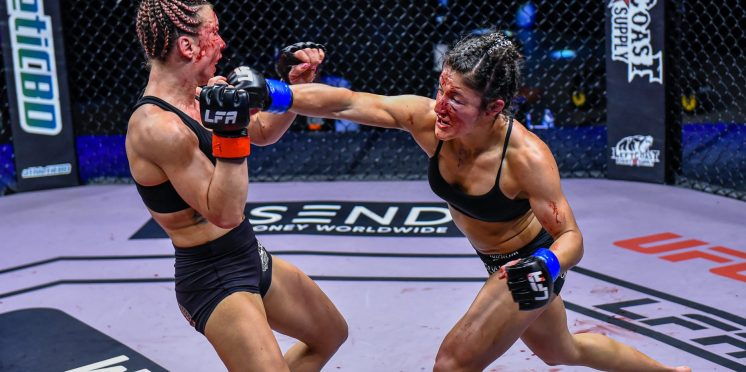 One to Watch at UFC Vegas 39: Lupita Godinez
Lupita "Loopy" Godinez | 5-1 | 5'1 115 lbs. | Age 28 | Reach 61" | Orthodox Stance | Fighting Out of Langley, British Columbia, Canada
Lupita Godinez (5-1) took a debut UFC fight on short notice and the decision didn't go her way. Her championship pedigree has her in the right frame of mind to bounce back at UFC Vegas 39 however as "Loopy" lines up a second bout in the octagon against fellow sophomore Sam Hughes (5-3).
Lupita was born in Aguascalientes, Mexico in 1993. It's a city of about one million people located northwest of Mexico City, around a 7-hour drive up. She relocated way up north to British Columbia, Canada, and started training MMA after seeing the action on TV. She ventured to Langley, BC where she found a small camp called Titan MMA and it must've felt like home because she's still there to this day.
The self-starter began training in 2015 and one year later she was in an amateur fight. After fighting to a 4-4-1 amateur record, including a draw and win over Sam Hughes who stands opposite her Saturday, "Loopy" made the jump to the pro ranks in 2018. The lengthy amateur career paid off in the form of five straight wins and two strawweight titles before the UFC came calling.
Earlier this year, Godinez took a short notice octagon debut against Jessica Penne (14-5), a fighter who has been with the UFC since Lupita began training at all. The veteran would ground Godinez to a decision loss, however, Lupita says she learned a whole lot in those fifteen minutes. On Saturday, October 9th, Godinez is set for an interesting trilogy bout which goes back to the amateur days with Sam Hughes and it's all set for the preliminary card at 1 PM ET.

WHO YOU GOT?
Lupita "Loopy" Godinez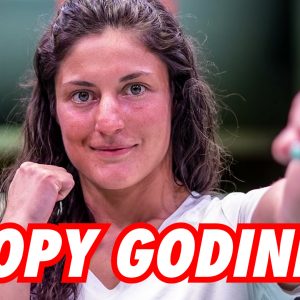 Silvana "La Malvada" Gomez Juarez
---