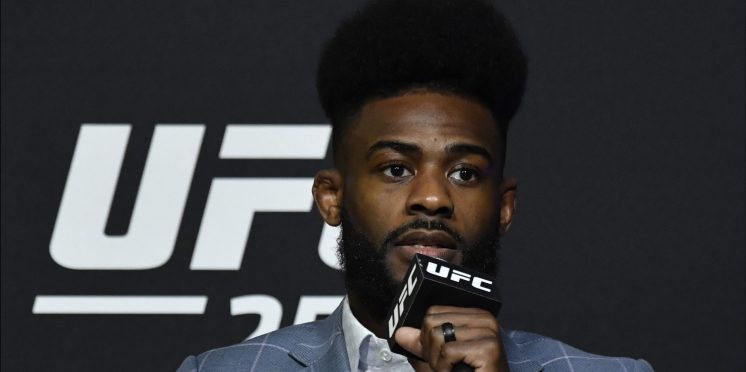 Aljamain Sterling injured; ruled out of Petr Yan title fight
UFC bantamweight champion Aljamain Sterling has been officially ruled out of his scheduled title defence against Petr Yan due to medical reasons.
The rematch between Sterling and Yan had been set for UFC 267 on October 30th but due to ongoing issues stemming from surgery on his neck, Sterling has been denied medical clearance by doctors per ESPN.
Sterling would win the UFC title in March after Yan was disqualified in the fourth round of their title fight for throwing an illegal knee.
"As always, I like to share the truth and be transparent with my fan base that actually give a s*** about fighters health," Sterling explained of the decision on Instagram. "Training has been going well but I've been struggling to get my body to push [past] 2 [rounds] in sparring sessions. The fatigue that sets in and the cramping still lingers, which my surgeon said is due to the nerves still recovering from the long-term trauma, and surgery I just had. Nothing I can do about that, other than show up in another shell of myself and risk wasting the surgery and maybe getting severely hurt!
"I originally wanted to fight in December but the plans were pushed up earlier. Unfortunately, my body isn't agreeing with me and I asked for an extension and asked for Petr Yan to wait, so that I will be the first man in the UFC to beat his a**."
As a result of Sterling's health issues, there is a potential option for Yan to vie for an interim title against Cory Sandhagen. Sandhagen would lose a split decision to TJ Dillashaw in July but with Dillashaw recovering from recent knee surgery, Sandhagen would likely get the nod by the promotion.
---