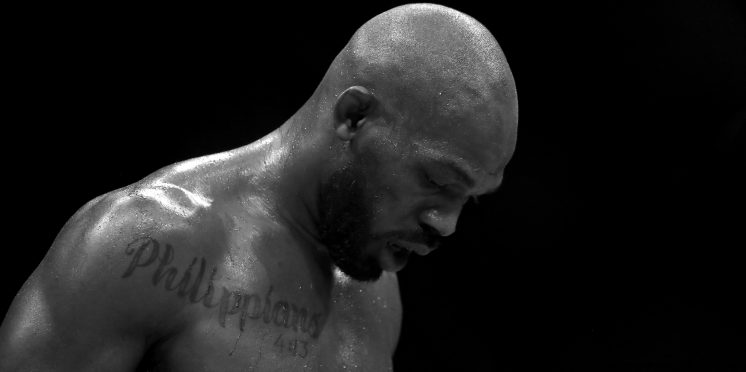 Jon Jones arrested on misdemeanor domestic violence charge
Jon Jones has been arrested by the Las Vegas Metropolitan Police Department, just a few hours after an induction into the UFC Hall of Fame per ESPN.
Jones was arrested on Friday morning and is being charged with misdemeanour battery domestic violence and injuring or tampering with a vehicle. He is currently being held at Clark County Detention Center, per online inmate records. His total bail is $8,000, but Jones is on a 12-hour hold and is scheduled to have his first appearance in Las Vegas Justice Court on Saturday at 1:30 p.m.
"It's hard to bring this guy to Las Vegas, for any reason," UFC president Dana White said of the news. "This city is not good for Jon Jones and here we are again."
White added: "It's not even shocking anymore. When we bring him here, it's almost expected. We can't even get him to Las Vegas for less than 12 hours and induct him into the Hall of Fame. It's a problem. This guy's got a lot of demons, man, a lot of demons."
Jones had seen his 2013 fight with Alexander Gustafsson inducted into the Hall of Fame on Thursday night during a ceremony at Park MGM and is currently awaiting a return at heavyweight after vacating his 205 lbs title last year.
Jones adviser Richard Schaefer told ESPN': "The facts are still developing, we really don't know yet the full story so I'm not going to make any comment until I have a chance to talk to Jon and until we see see how this plays out."
---