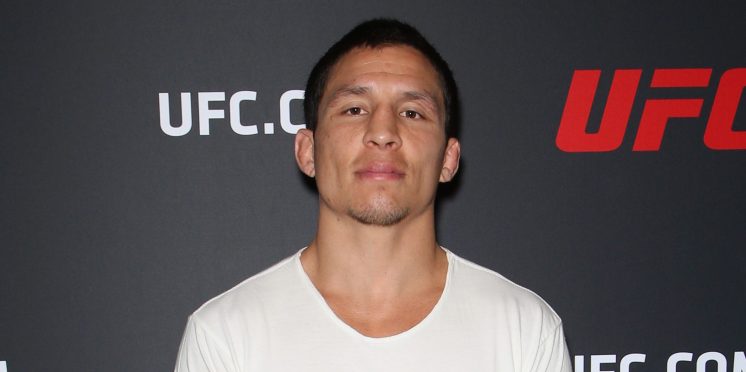 Joseph Benavidez announces retirement from MMA
Joseph Benavidez has retired from MMA after a 15-year career.
Fighting at the elite level for the majority of his time inside of the cage, Benavidez (28-8) has hung up his gloves after 36 professional fights, 26 of which coming in the UFC.
Benavidez would challenge for the UFC's flyweight title on four occasions, twice against Demetrious Johnson and twice against Deiveson Figueiredo, as well as a split decision loss over the WEC bantamweight championship against Dominick Cruz.
The 37-year old would speak to TSN about his decision to end his career.
"I've known I've been retired, so I didn't also think it would be an emotional thing," Benavidez said regarding his decision to initially keep his retirement quiet. "But just reading a bunch of stuff, I was crying in the backyard – so it's been a good day. I haven't been able to put anything out myself yet."
"It just kind of came very sudden," Benavidez said. "I've actually known I was going to retire for a while, but you have to make it official, I guess, to retire and do all that stuff – like tell the people that it concerns, like (UFC matchmaker) Mick Maynard, that you're going to retire, and USADA and all that. So I actually just had to kind of do that yesterday because I was bored. I was like, 'I should probably make this official.' I've kind of been retired, in a way.
"So I talked to Mick, and he was like, 'Yeah, you're probably going to be out of the rankings here soon, so people will probably know what's happening.' I said 'cool'. He said it'll probably be until Monday, but then I got out of a workout, and I had a few people messaging me, and I was like, 'Well, here we go. That's how it is.' In all honesty, I hadn't really had time to post and to really take it all in."
UFC president Dana White would provide a statement to ESPN on Benavidez's retirement:
Joe Benavidez has been a pillar of the lighter weight divisions for years. Since joining WEC in 2008 and then UFC in 2011, he's used his unstoppable pace and nasty guillotine to remain at the top of two divisions for 13 years. … His epic battles with (Dominick) Cruz, (Demetrious) Johnson and (Henry) Cejudo will never be forgotten. He was a constant professional and carried himself in a way that demanded respect from his peers.
---