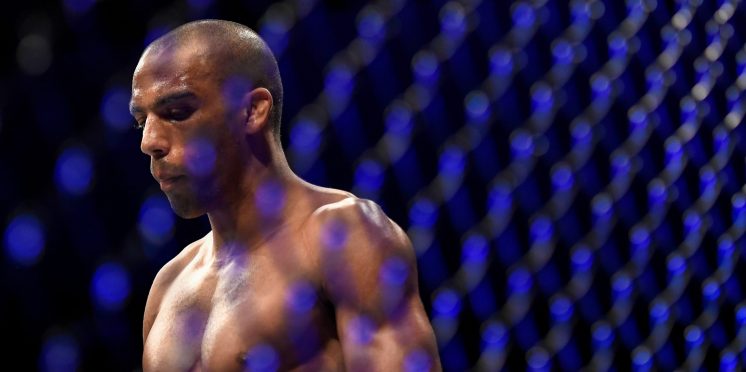 UFC on ESPN 30: Preview and Predictions
The finale of The Ultimate Fighter season 29 is upon us but more importantly, a top quality featherweight clash is poised for the main event slot.
Headlined by two of the 145 lbs division's best strikers, Edson Barboza and Giga Chikadze, UFC on ESPN 30's main card will also boast a tough welterweight return for Kevin Lee as well as another chance to see the heavy-hitting Makmud Muradov.
Edson Barboza (22-9) vs. Giga Chikadze (13-2)
I think stylistically this match-up is weighted towards Edson Barboza.
While Chikadze has shown throughout his combat history that he is an exemplary technical striker, he's not someone who will push the pace and will want to engage in a fight at kickboxing range.
With such an approach, it allows Barboza to get off his own kicking game without worrying about his defensive footwork or getting taken down.
When Barboza is allowed to fight his fight, I think he's got the experience, speed and power to beat pretty much everyone outside of the truly elite bracket.
It'll be a fascinating bout to watch and Chikadze certainly can't be ruled out, but Edson's resume is simply much better than his opponents.

Pick: Edson Barboza

Bryan Battle (5-1) vs. Gilbert Urbina (6-1)

Both Battle and Urbina are scrappy fighters but I think the latter is the better controlling grappler at this point and that could count for a lot.
Battle does have a lot of submissions to his name so he could snatch one up in a scramble but I'll side with Urbina to rack up the rounds on the judges' scorecards.

Pick: Gilbert Urbina

Ricky Turcios (10-2) vs. Brady Hiestand (5-1)
Turcios' is far more experienced than his opponent both in the number of fights and quality.
I'd expect him to show as much in this finale bout.

Pick: Ricky Turcios

Kevin Lee (18-6) vs. Daniel Rodriguez (15-2)
This is a really tough fight to pick.
Lee clearly has a ton of upsides to his game and would perhaps be one of the biggest beneficiaries of a 165 lbs weight class.
With a quality grappling pedigree as well as a developing striking game, Lee is a decent athlete to boot but there are questions over his gas tank and durability.
Rodriguez meanwhile is a big welterweight with sharp hands and that size and slick striking could give Lee fits to contend with.
It could go either way but I'll cautiously side with Lee's wrestling to get the job done.

Pick: Kevin Lee

Andre Petroski (5-1) vs. Micheal Gillmore (6-3)

Gillmore has struggled with his ground game while Petroski seemingly thrives there.
I'd expect him to make that count here.

Pick: Andre Petroski

Makhmud Muradov (25-6) vs. Gerald Meerschaert (32-14)

Muradov has the speed and power advantage while Meerschaert is definitely hittable.

Meerschaert will have to get this to the ground to likely stand a chance but I think Muradov has enough about him to keep this standing.

Pick: Makhmud Muradov

(Last Predictions: 4/6, Total: 79/143, 55% Success Rate)
(Success Rate: 2016: 61%, '17: 60%, '18: 58%, 19′: 57%, 20′: 67%)
---