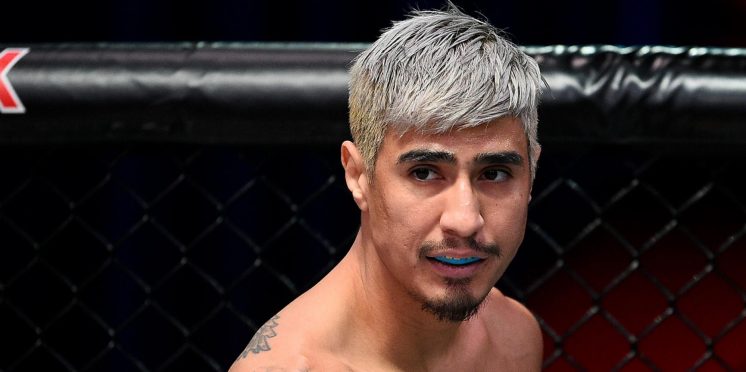 One to Watch at UFC Vegas 34: Luis Saldaña
Luis Saldaña | 15-6 | 5'11 145 lbs. | Age 30 | Reach 73" | Switch Stance | Fighting Out of Scottsdale, Arizona
Luis Saldaña (15-6) lost a finger in 2012 but used that right hand the very next fight for a knockout win! The 30-year-old scored a brutal KO on the Contender Series in November 2020 over a current Ultimate Fighter prospect to earn his spot. Halfway through 2021, Saldaña finds himself 1-0 in the octagon looking for more at UFC Vegas 34.
The featherweight was born in the capital of Iowa, Des Moines in 1991. He forged his MMA path on the local backyard brawl scene around town. He would take on friends, neighbors, whoever wanted the smoke. After channeling his inner "Gambred" Masvidal and Kimbo Slice, Luis graduated to local bar Uncle Buck's for live fight night. He truly found his passion for the sport in an unlikely place, signing up for bouts the day of and finishing everyone who stood opposite.
The success at Uncle Buck's propelled him to train MMA full-time and he went on to win his first four pro bouts. He found himself 4-0 in 2012 while still finding his footing in the regional scene. Luis was simultaneously working at a tire factory at the time and got his finger caught in a machine. With only four fingers on his right hand, he scored a knockout with that fist in his very next fight.
Now Saldaña calls Phoenix, Arizona home and is training with the camp that elevated Henry Cejudo to champ status, Fight Ready MMA. He rides a five-fight win streak heading into UFC Vegas 34 that includes a hard-fought unanimous decision victory over UFC vet Jordan Griffin (18-9). That was actually his first win that wasn't finished with 14 fights stopped and six coming in round one. On Saturday, 8/21 at 6 PM ET, Saldaña battles KO artist Austin "Lights Out" Lingo in what should be a barn BURNER.

WHO YOU GOT?
Luis Saldaña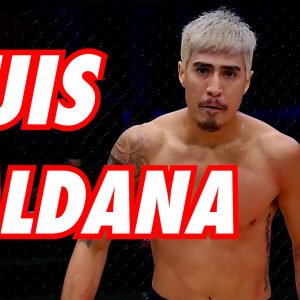 Austin "Lights Out" Lingo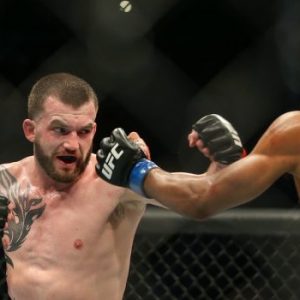 ---