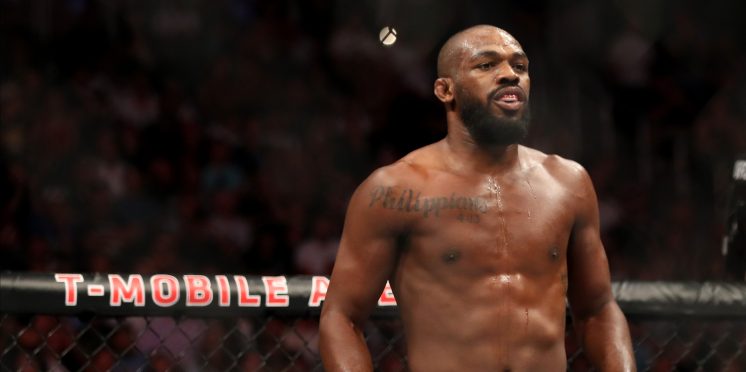 Matchup Breakdown: Ngannou vs. Jones
Matchup Breakdown: Ngannou vs. Jones
One of the most exciting storylines currently surrounding the UFC is the potential matchup between two of their two biggest stars: Jon Jones and Francis Ngannou.
Both fighters have verbally agreed to the bout and although nothing's signed yet, we can only hope that the matchup will happen sooner rather than later.
With betting companies already giving odds for the winner, let's break down the facts and compare the two superstars and see who has the upper hand, at least on paper.
Physical Attributes
Should the bout between Jones and Ngannou happen, it would no doubt happen at heavyweight. Of course, the heavyweight champ would be at a physical advantage, both in terms of strength and size.
Francis weighed in at 263 lbs in his fight against Stipe Miocic that crowned him the new champion. We know 'Bones' has fought at 205 lbs his entire career, but don't get fooled. While he hasn't fought since February 2020, all the time while he's absent he has been working on becoming a true heavyweight fighter.
Taking the time to transform his body in that way, Jones was last reported at being 255 lbs at his walking weight. We know Ngannou has to shed some pounds to meet the 265 lbs heavyweight limit, but he's not much above that when he's at walking weight.
'The Predator' is also a bit taller at 6'5'' (196 cm) than Jones, who stands at 6'4'' (193 cm), but the former light heavyweight titleholder has a 215-to-211 cm reach advantage. We don't know what firepower Bones will bring when he moves to heavyweight, but it's hard to believe he can build the frame and brute force that Ngannou possesses any time soon.
That being said, he would theoretically be at a speed advantage. Being lighter on his feet and more agile than Ngannou could help him a lot, moving around the octagon with swift direction changes to prevent his opponent from setting up the attack.
Still, putting on 30 or 40 pounds can heavily influence your quickness, so it's hard to say if Jones would have a significant advantage there at all. If we're comparing only the physical attributes, it's hard to argue against Ngannou being at a clear and dominant advantage.
Striking Skills
Both Jones and Ngannou step inside the octagon primarily as strikers. While Francis Ngannou has made spectacular improvements in his technique since the last time he lost, we can agree he's still not near Jon Jones in terms of technical striking.
He does however make up the gap with brutal force and exceptional timing. After the loss to Derrick Lewis, Ngannou's next four bouts totaled 2:43 minutes. He demolished every opponent with the first couple of punches. The champ, Stipe Miocic, lasted until the start of the 2nd round.
If you look at Jones, he might be the greatest, most innovative striker in history. He has spectacular Muay Thai as a base, but he constantly implements new, unorthodox techniques to his arsenal and you just don't know what's coming next.
As powerful as Ngannou is, the best chance that Bones has is to stay on his feet and outclass the Cameroonian with skill over strength. He shouldn't shy away from it; he should initiate the action, not letting Francis set up.
Grappling Skills
Yet again, Jones has a clear advantage in the grappling department when talking about skills. He's not the best in history, but he has incredible defensive wrestling skills, and he's a black belt in Gaidojutsu – a style combining rudimentary wrestling and kickboxing techniques with judo and BJJ, making it a sort of hybrid discipline that implements striking directly into grappling.
Jones also has a solid wrestling pedigree and a BJJ purple belt. If anything has ever been discovered as a weakness for Francis Ngannou, it's his grappling. On the other hand, he rarely allows himself to be taken down. To be precise, his opponents don't live long enough to get the opportunity to take him down.
Even if Bones succeeds at taking Ngannou down, it's hard to see how he would keep him down there with Francis' weight and power advantage potentially allowing him to get back on his feet.
Although, if we'd to believe his team, Ngannou has improved his grappling immensely over the last two years and we simply haven't seen enough of his skills in action to judge what he's got.
Career Comparison
The physical attributes like size, power, and weight are clearly on the Predator's side. However, you would be crazy to bet against Jon Jones against anybody in the skills department. This guy might be the greatest mixed martial artist in history.
He changed the game, and if there weren't for all the controversy surrounding him outside the octagon, there would be no question about MMA's G.O.A.T.
Practically, the fight can go either way depending on who's able to assert and utilize their advantages first. So, if we want to give a nod to any of them, we might look at the history and see what their careers can tell us.
Bones has a 26-1 (1 NC) career record in MMA, including a 20-1 promotional record in the UFC. His sole loss came famously after a disqualification due to illegal elbows and he has virtually dominated anybody he has ever fought.
What blemishes his career more than the loss, though, is the no contest against Daniel Cormier due to Jones testing being positive for PEDs. He had also had issues with failing a drug test on cocaine, being charged with a hit & run, etc.
If we're talking straight MMA-wise, his career is matched only by one or two other fighters. There's a bit more grey area in the greatest-of-all-time debate if you consider the other bad stuff.
Now, Ngannou came into the UFC demolishing everybody until he faced Stipe Miocic for the title at UFC 220. He was taken to school for the first time as he got beat up silly over five rounds. With Miocic shutting down his offensive instincts, Ngannou would go on to disappoint again in his next outing as he delivered a measly few strikes (and another loss) to Derrick Lewis.
Since then, he has knocked out everybody he has faced brutally, with his last five fights amassing eight minutes of game time. The run includes avenging his loss to Miocic with a knockout, getting him a 16-3 career record.
Jones has more experience and a better overall career score, but Ngannou is on a historic run. I believe he has all the tools and all the momentum to finally beat Jones (without a DQ) for the first time.
Ngannou vs Jones: Who Wins?
Jones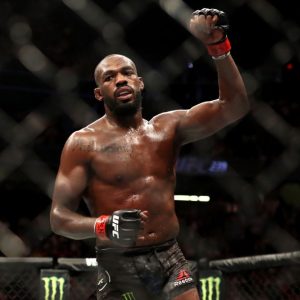 Ngannou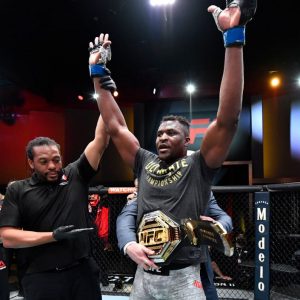 ---