One to Watch at UFC Vegas 29: Bruno Silva
Bruno "Blindado" Silva | 19-6 | 6'0 185 lbs. | Age 31 | Reach N/A" | Switch Stance | Fighting Out of Curitiba, Parana, Brazil
Bruno Silva (19-6) will become the second Bruno Silva from Brazil in the UFC, joining his unrelated flyweight friend "Bulldog". "Blindado" is a veteran middleweight who blazed his trail on the biggest stages of Brazilian and Russian MMA. With 14 victories in his last 15 outings, a current four-fight winning streak brings him into the octagon this Saturday for a promotional debut at UFC Vegas 29.
Bruno Silva comes from Cajazeiras, Paraiba, Brazil, where he was born in 1989. Paraiba is a state in the north-east of the country, inland of Fortaleza and Natal. Cajazeiras is one of its larger cities, home to around 60,000 people. Along his MMA journey, Bruno relocated way down south to Curitiba in the state of Parana with Evoluçāo Thai MMA. It's a smaller Brazilian fight camp, though one that currently houses fellow UFC fighters Eduardo Garagori and Joaquim Silva.
Bruno is a Muay Thai black belt and prefers to strike over grapple. Turman is 1-2 in the UFC so far but does like to trade on the feet, maybe a little too much as he got brutally KO'd in his last bout. UFC must think Bruno can be a star because this fight's on the main card at UFC Vegas 29 starting at 7 PM ET.
WHO YOU GOT?
Bruno "Blindado" Silva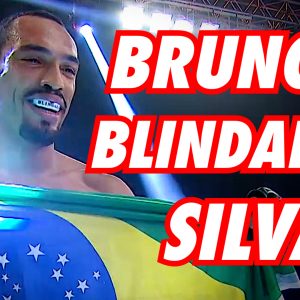 Wellington "The Prodigy" Turman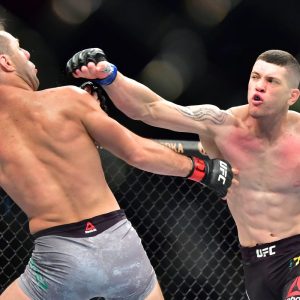 ---