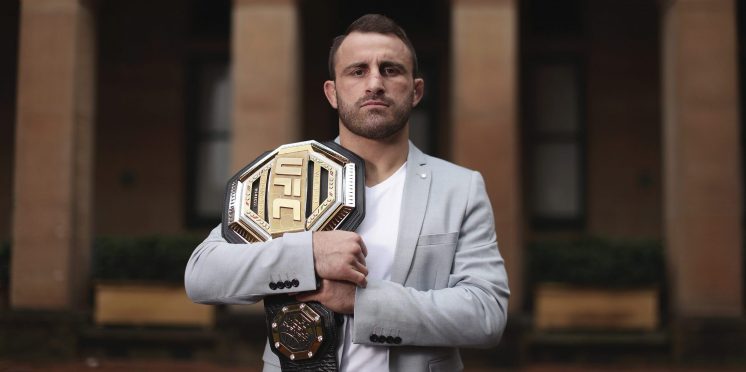 Alexander Volkanovski vs. Brian Ortega scrapped from UFC 260
One of next week's two title fights has been scrapped due to a positive COVID-19 test.
Announced during the broadcast of UFC on ESPN 21, featherweight champion Alexander Volkanovski has tested positive for COVID-19 forcing his title fight with Brian Ortega off of next week's UFC 260 PPV event.
"We have worked so hard getting ready for this fight and I'm absolutely gutted this has happened," Volkanovski wrote via a statement released on social media. "We followed every policy and process to remain covid free but it wasn't meant to be this time."
— Alex Volkanovski (@alexvolkanovski) March 21, 2021
Ortega would offer his well wishes upon hearing the news and posted a video through Instagram hoping for a rescheduling of the bout.
"I know you would have took the fight no matter what, even with COVID," Ortega said. "That's the type of human you are. I respect that. I hope you get better, I hope you heal up fast. We'll postpone it and we'll just reschedule it [when] we got to.
"Stay sharp. We're staying sharp. Whenever this s*** is meant to happen, it'll happen."
UFC 260 is set to be headlined by a second meeting for the heavyweight championship between champion Stipe Miocic and challenger Francis Ngannou.
---