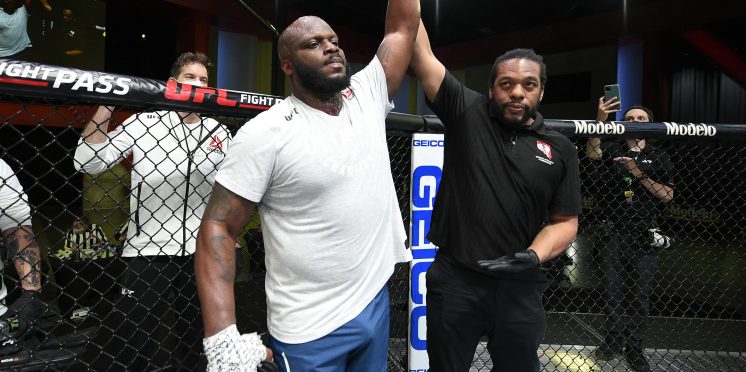 UFC Fight Night 185: Five Fights To Make
It is often suggested that the heavyweight division is a lottery due to the punching power of those competing in the UFC's biggest weight class.
Fortunately for Derrick Lewis, 'The Black Beast' has proven to have the winning numbers more often than not.
Rallying back from a slow first round, one perfectly timed uppercut to Curtis Blaydes' jaw ensured Lewis would match the promotional record for KO wins (12).
With another devastating win added to his underrated resume, Lewis has now won 13 of his last 16 at heavyweight with his latest a fourth straight victory inside of the octagon.
Elsewhere on Saturday's fight card, three other heavyweight clashes would see rising stars pick up big stoppage victories. Starting with a TKO win for Sergei Spivak in the first bout of the night, both Chris Daukaus and Tom Aspinall would defeat veterans Aleksei Oleinik and Andrei Arlovski respectively on the main card.
With another monstrous heavyweight clash scheduled for next week, here are five fights for the UFC matchmakers to jot down in the aftermath of UFC Fight Night 185: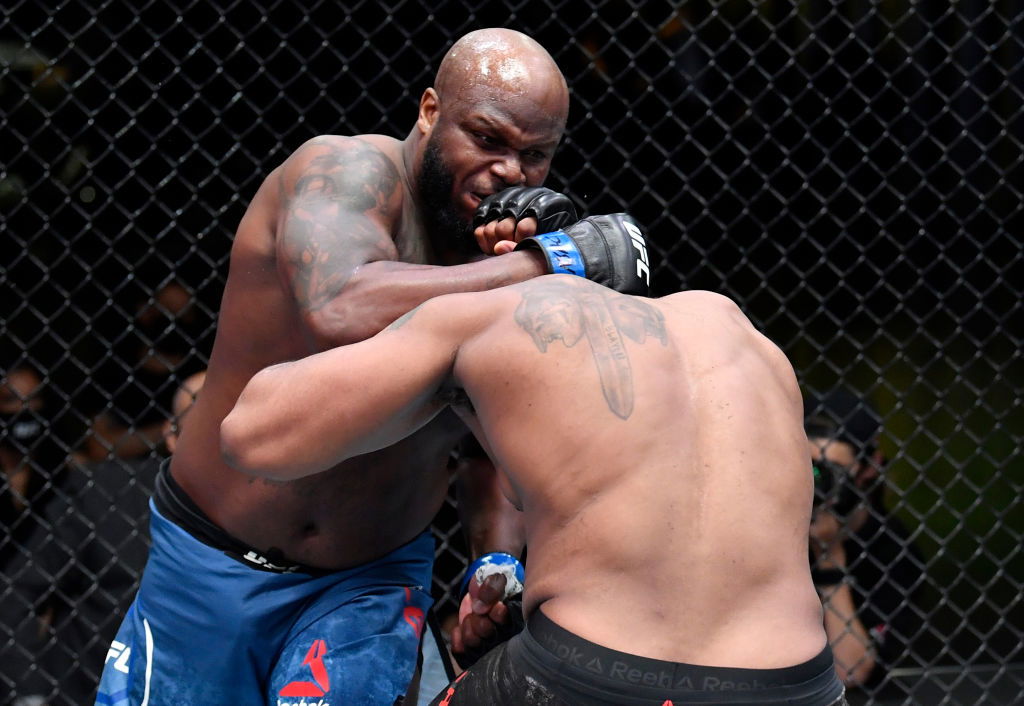 Derrick Lewis vs. Miocic / Ngannou Loser
Despite his huge KO win, Derrick Lewis is another heavyweight who is suffering from the snail's pace that the weight class moves.
In a normal division, a monstrous KO of the #2 ranked contender would normally ensure a title fight of your own but with one title fight scheduled and Jon Jones seemingly earmarked for the winner, the top end of the heavyweight division is forced to play a waiting game.
Ignoring Lewis's just plain mean call out of Alistair Overeem a few weeks removed from his TKO loss, a more realistic fight that the UFC matchmakers can pencil in is that of the loser of the upcoming title rematch between Stipe Miocic and Francis Ngannou.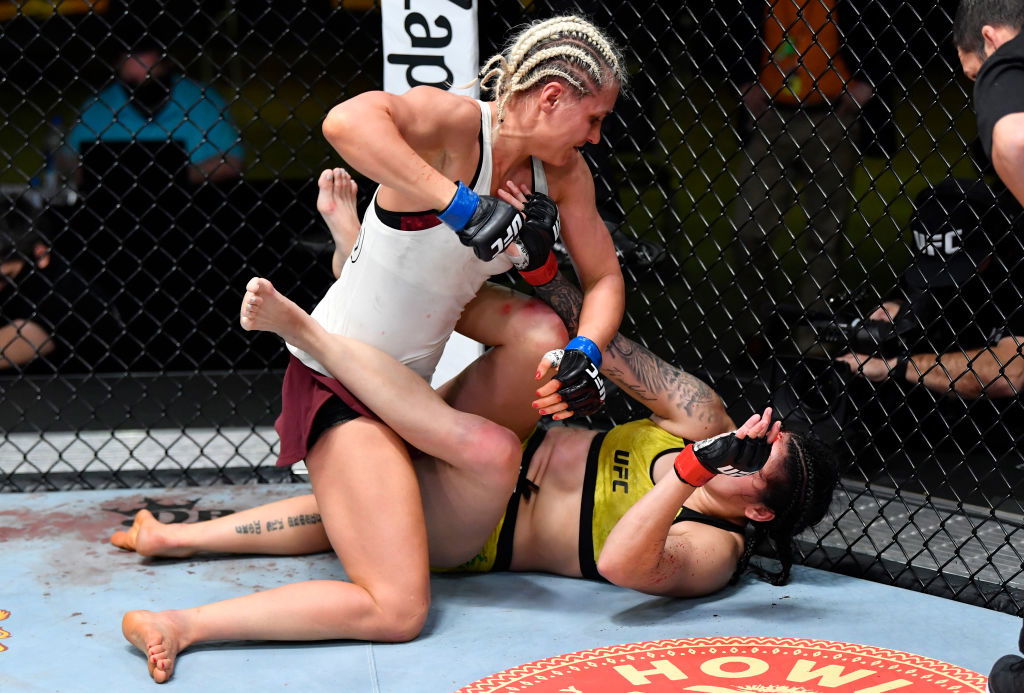 Yana Kunitskaya vs. Irene Aldana
Yana Kunitskaya's somewhat controversial win over Ketlen Vieira was perhaps an example of scoring damage over control.
While Vieira would secure three takedowns and a large amount of control time, Kunitskaya would land 215 strikes to 35 and opened a cut at the end of the fight.
With two straight victories to her name, a fight with Irene Aldana could push her over the edge when it comes to a title shot thanks to the shallow nature of women's bantamweight.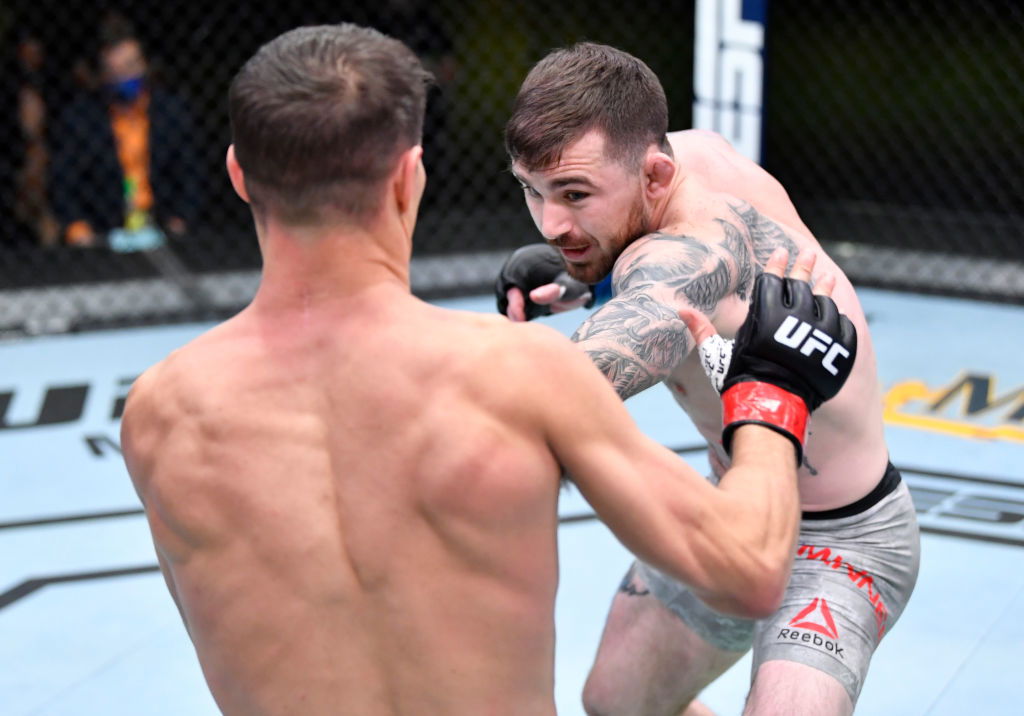 Darrick Minner vs. Julian Erosa
Outgrappling jiu-jitsu black belt Charles Rosa over three rounds, Darrick Minner has bounced back from a losing promotional debut to win his last two inside the octagon.
With such a controlled showing, Minner has shown himself time and time again to be a great grappler in his career and he deserves another step-up in competition.
Following Julian Erosa's own second straight UFC win earlier in the night, a bout pitting the two together would make for a high-paced fight that would likely be filled with scrambles.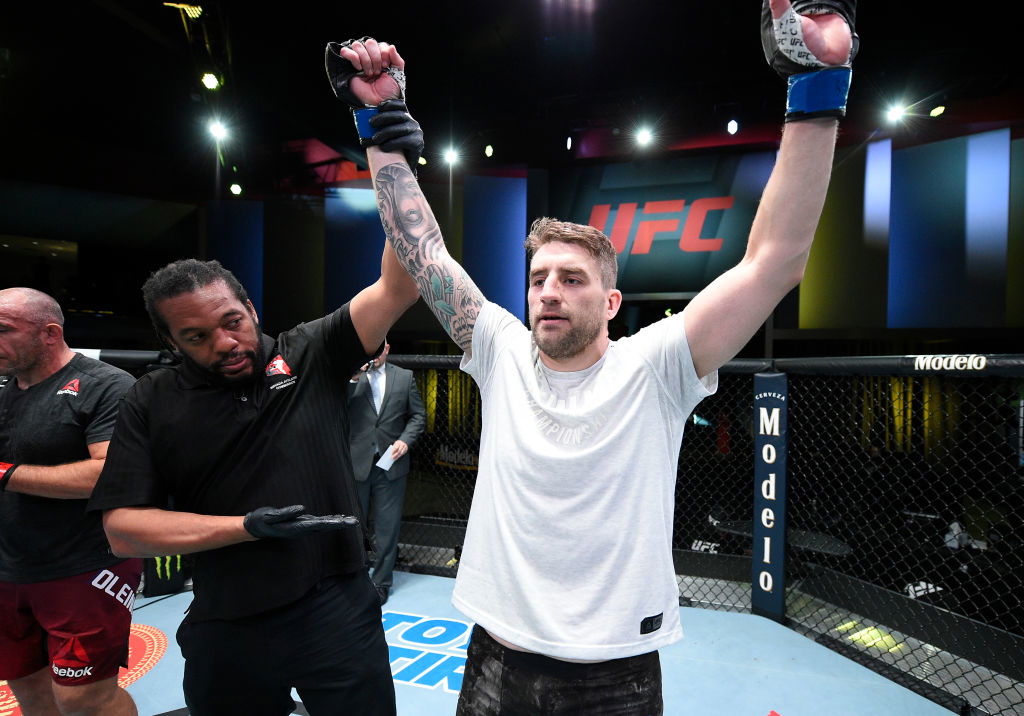 Chris Daukaus vs. Sakai / Abdurakhimov Winner
Defeating Aleksei Oleinik thanks to his heavy hands, Chris Daukaus looks to have serious fight-ending power.
After impressively shrugging off Oleinik's clinch work, Daukaus would capitalize on the Russian's predictable striking to make it three stoppages out of three in the UFC.
As for what's next, with a fight scheduled for May 1st between Augusto Sakai and Shamil Abdurakhimov, the winner of that bout would test Daukaus power against a younger and more durable opponent.
Tom Aspinall vs. Ivanov / Tybura Winner
Showing off his hand speed as well as his own grappling ability, Tom Aspinall would pass the stern test that Andrei Arlovski provides in the heavyweight division.
After hurting the former UFC champion in the first round, a blast double in the second would pin Arlovski against the cage before Aspinall could take the back and sink in a rear-naked choke.
While Aspinall would allude to wanting to fight Daukaus next, I think the UFC would be best suited to avoid pitting two young heavyweight prospects against one another and instead earmark the winner of the UFC 260 bout between Blagoy Ivanov and Marcin Tybura for Aspinall.
---