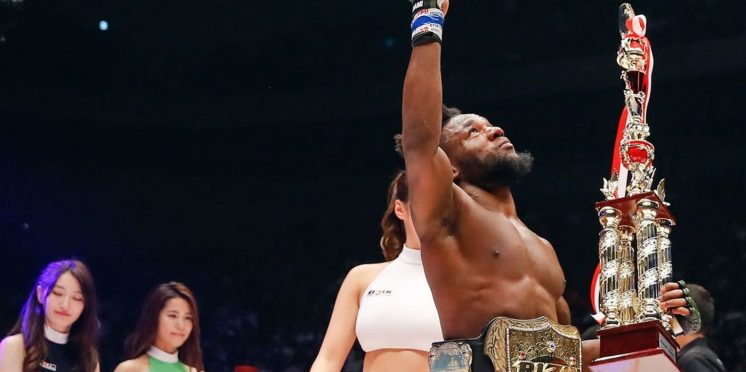 One to Watch at UFC Vegas 18: Manel Kape
Manel "Prodígio" Kape | 15-4 | 5'6 125 lbs. | Age 27 | Reach 68" | Switch Stance | Fighting Out of Porto, Portugal
Manel "Prodígio" Kape (15-4) is the former Rizin FF bantamweight champion and made waves in the Japanese MMA scene with his exciting style inside the cage and out. His antics include eating a cardboard cutout of his opponent, starting fights early at the weigh-ins, and even giving his opponent a smooch on the cheek as they stared down. The 27-year-old doubles down on the wild side in his fight game. He combines an array of creative and explosive strikes with a disregard for his own power bar; a man on the offensive from the jump.
Manel Kape was born in Luanda, Angola in 1993. He first found traditional martial arts as he grew up, eventually evolving into a passion for MMA. "Prodigio" found early success with his skills and remembers telling teachers in school that he didn't need to study because in a few years, they'll see him on the big screen making millions. Never short on confidence, Kape went right to the professional ranks making his debut in 2012.
Kape jumped out to a 9-1 record while reigning over the Portuguese MMA scene. A strong start to his career earned him a contract with Japan's top promotion, RIZIN. He reeled off two knockout victories and quickly found himself opposite the best competition the bantamweight division had to offer. Manel finally met some true adversity when he lost two straight to champion Kyoji Horiguchi and contender Kai Asakura. He responded by getting strict with his diet and dropping 10 lbs to flyweight.
The big career move paid off as he avenged his loss to Asakura a year later with a second-round KO. The stoppage over one of Japan's best earned him his chance in the octagon. Dana White must-see big potential in Kape's character. In no time, they had him backing up the title bout between Brandon Moreno and champ Deveison Figueiredo before any UFC action. With no late notice action, Kape now he has eyes on his debut at UFC Vegas 18 and he faces a huge challenge in the #5 ranked Alexandre Pantoja (22-5). The intriguing and important flyweight matchup goes down on Saturday, 2/6, at 5 PM ET.
WHO YOU GOT?
Manel "Prodigio" Kape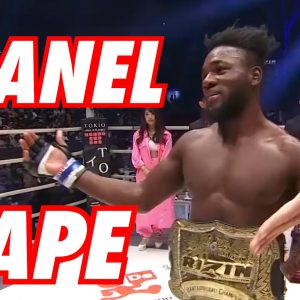 Alexandre "The Cannibal" Pantoja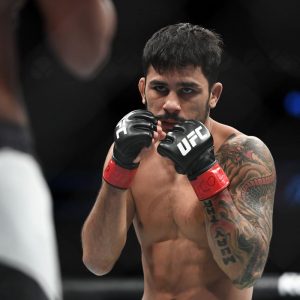 ---