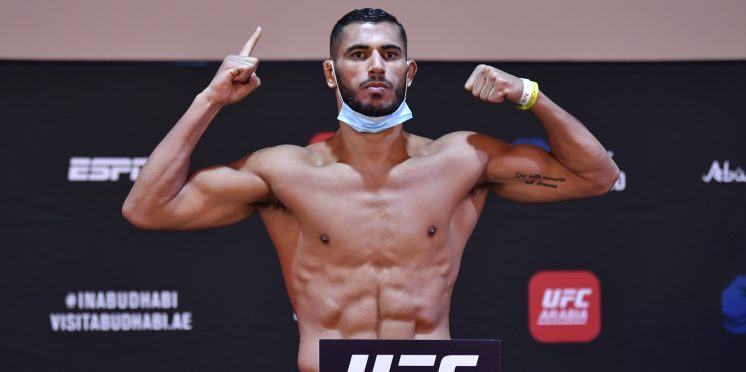 One to Watch at UFC Fight Island 8: Mounir Lazzez
Mounir "The Sniper" Lazzez | 10-1 | 6'1 170 lbs. | Age 33 | Reach 76" | Orthodox Stance | Fighting Out of Dubai, United Arab Emirates
Mounir "The Sniper" Lazzez (10-1) made a huge statement in July 2020 on Fight Island with an upset debut victory, earning "Fight of the Night" honors. The 33-year-old came into the cage a +295 underdog to face knockout artist Abdul Razak Alhassan, leaving with $50,000, a gigantic win, and a hype train full steam ahead. He was set to continue his momentum at UFC's sixth Fight Island event in October but contracted COVID-19 instead. Now, the welterweight out of Dubai, UAE, travels an hour south for a second time, aiming for career finish number nine.
Mounir Lazzez was born in Tunisia in 1987. He began MMA training as a child because the bullies came calling, and he desired an answer. Throughout his youth, Mounir focused on Muay Thai and boxing, however, he knew developing his ground skills would set him up for mixed martial arts. Lazzez moved all the way to Montreal, rounding out his jiu-jitsu and wrestling with famed coach Firas Zahabi at Tristar.
Happy with his progression, Lazzez moved back closer to home in Dubai and began professional MMA in 2012 fighting full-time with Team Nogueria. With the legendary Brazilian brothers in his corner, Mounir has erupted to a 10-1 record with eight KO/TKO's. Also a coach at his home gym, Lazzez earned "The Sniper" nickname for his precision striking. His only loss came five pounds down at 165, facing top prospect Eldar Eldarov (12-1).
Ever since the defeat in early 2019, Mounir has sniped three opponents in a row. Going for four against The Ultimate Fighter Brazil 3 winner Warlley Alves (13-4), Lazzez will compete in the co-main event at a special 12 PM ET start on Wednesday.
WHO YOU GOT?
Mounir "The Sniper" Lazzez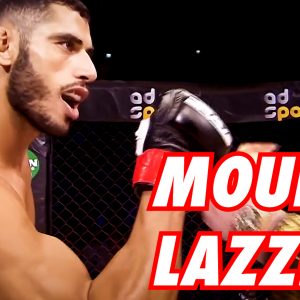 Warlley Alves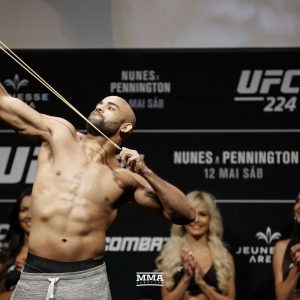 ---