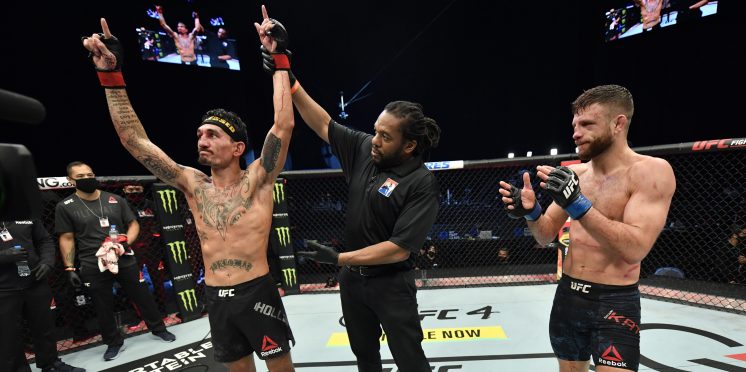 UFC on ABC 1: Five Fights To Make
While UFC on ABC 1 was the first event of the year, we may well have already seen the best individual performance of 2021.
Tasked with the slick boxer Calvin Kattar coming off of two straight losses to champion Alexander Volkanovski, Max Holloway would provide a stark reminder of just how good his own striking skills are with a near-flawless 25 minutes.
From a record-equalling disparity on the scorecards to a plethora of records broken for strikes thrown and landed, Holloway would showcase his trademark output so much so that he averaged near enough a breathtaking strike thrown every two seconds.
Add in 'Blessed' slipping punches while in conversation with the commentary booth and just the sheer damage he inflicted on Kattar and Saturday's main event winning performance will be damn near impossible to top.
Elsewhere on the main card, underdogs would continually come up trumps as Punahele Soriano, Alessio Di Chirico and Li Jingliang scored upset KO's while Carlos Condit would best Matt Brown in an unpredicted grappling battle in the co-main event.
With the first of three events this week in the books and the next fast approaching on Wednesday, here are five fights for the UFC matchmakers to quickly jot down: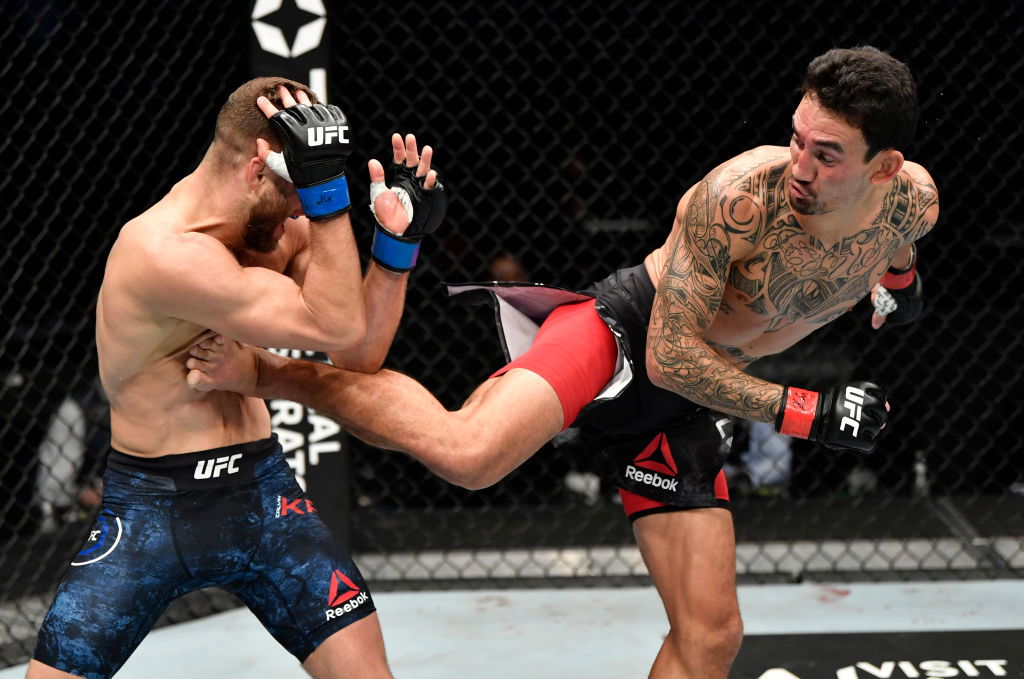 Max Holloway vs. Volkanovski / Ortega Winner
With such a scintillating performance, there is really no other way to go for Max Holloway.
The 29-year old has proven time and time again that he is a special talent in this sport and while he does hold two losses to the champion Alexander Volkanovski, albeit close and debatable ones, he is more than worthy of another crack at the 145 lbs throne.
With Volkanovski set to face Brian Ortega at UFC 260 in March, the winner should be prepared to face Holloway in their next outing.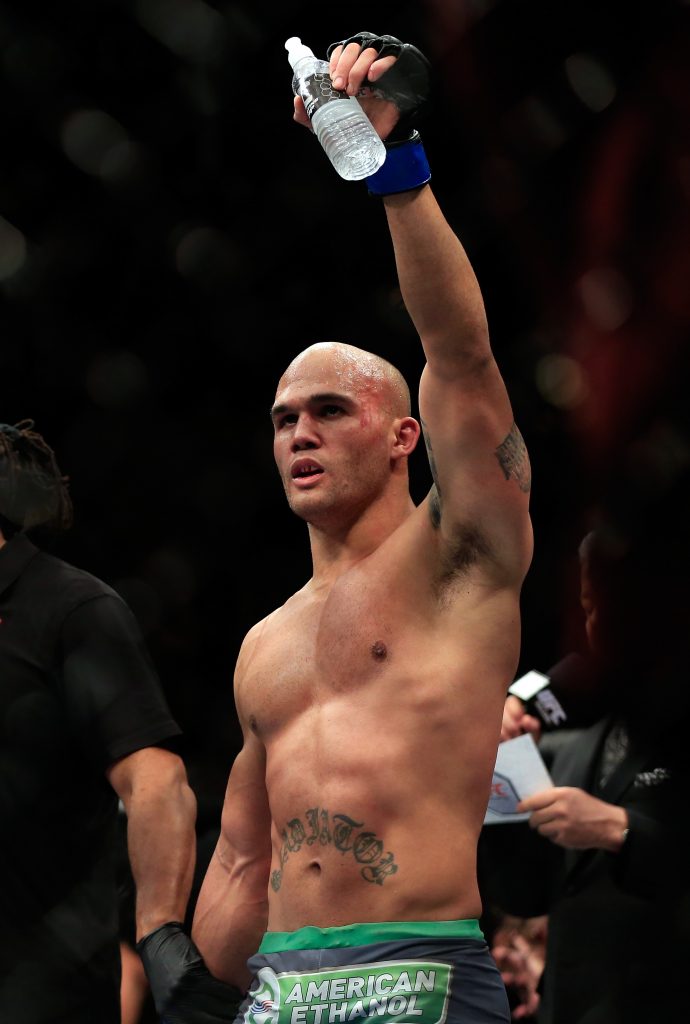 Carlos Condit vs. Robbie Lawler II
Now on a two-fight winning streak since his return to the octagon, Carlos Condit's near two-year absence looks to have done him the world of good.
While I'm not quite sure how he would fair with some of the younger guns at 170 lbs, 'NBK' has shown that he is still competitive with his fellow elder statesmen.
With Robbie Lawler on a downturn of his own and history of a fantastic fight between the two already, why not pair these fighters up again later in the year?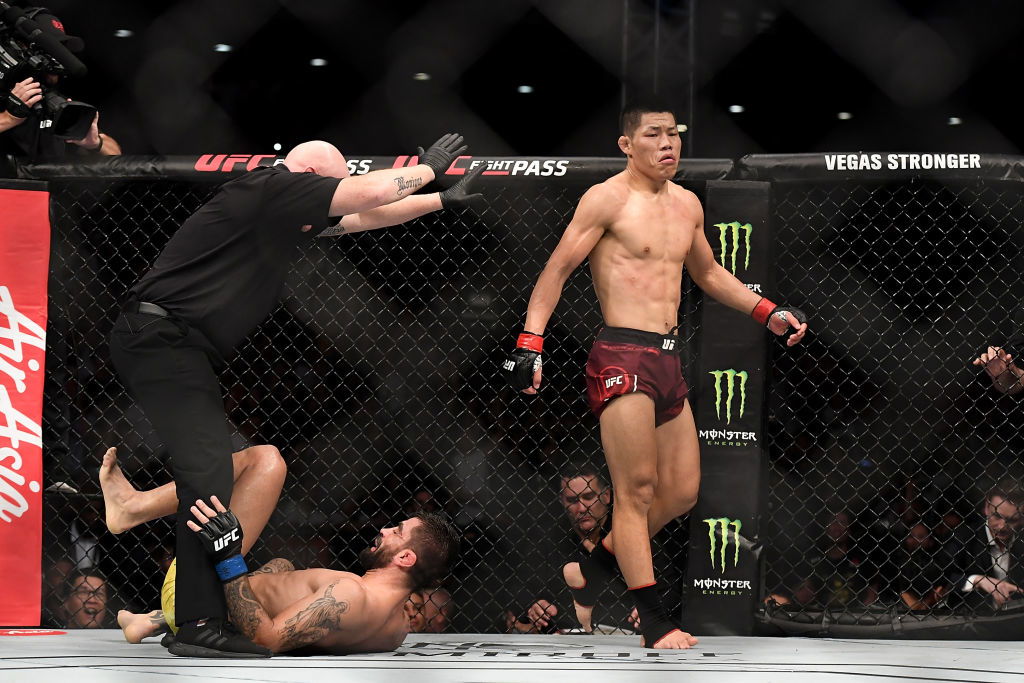 Li Jingliang vs. Anthony Rocco Martin
Never allowing Santiago Ponzinibbio to settle after over two years since his last outing, Li Jingliang would land a picture-perfect left hook to the jaw of the Argentine to score a first-round KO.
'The Leech' is now 8-2 in his last 10 inside of the octagon although his failings have come against those higher up in the rankings.
To prove that he is prepared to take on a top 15 opponent, a fight with the busy Anthony Rocco Martin would test both men as they look up the welterweight division.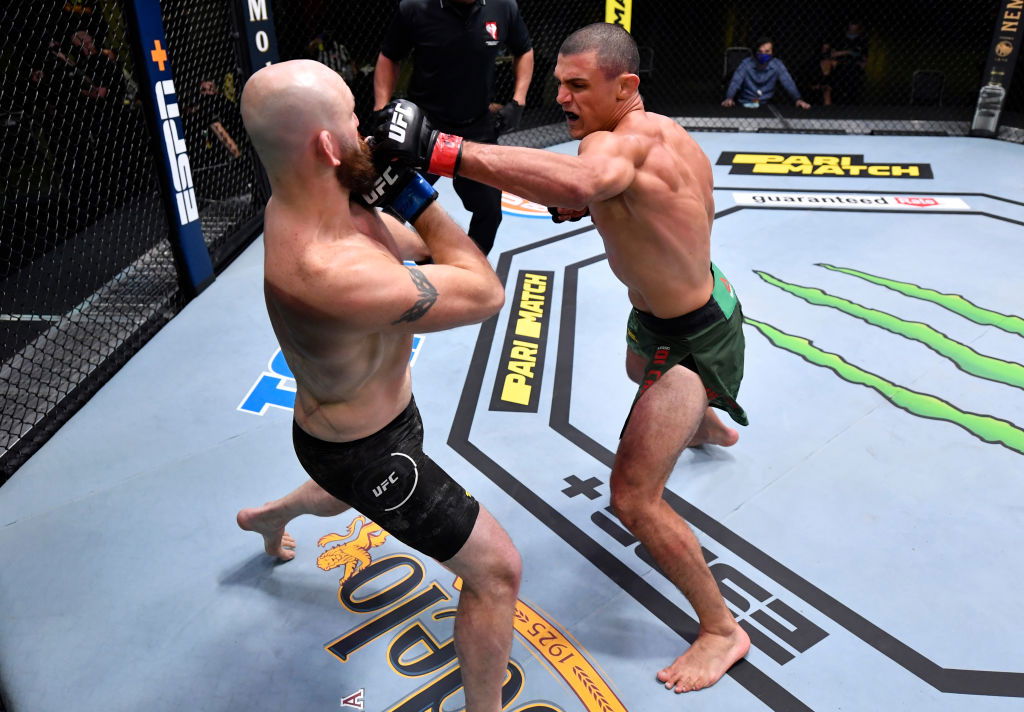 Alessio Di Chirico vs. Kyle Daukaus
Not many people had Alessio Di Chirico beating Joaquin Buckley on Saturday night, even fewer with a first-round head kick KO.
Bringing an end to a three-fight slump, Di Chirico's big win will give him some reprieve at middleweight and the Italian will hope to put together a winning run of his own going forward.
With Kyle Daukaus recording his first UFC win at the end of 2020, a fight between the two would allow the winner to have lofty aspirations next time out.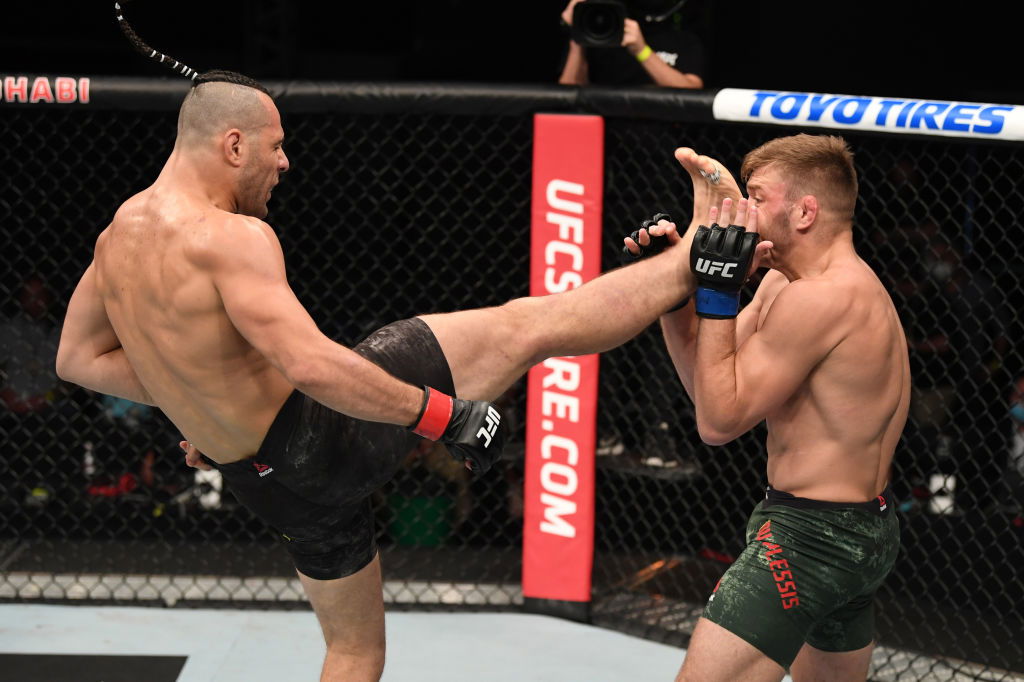 Punahele Soriano vs. Perez / Lungiambula Winner
Pitted against fellow middleweight prospect Dusko Todorovic, Punahele Soriano's heavy hands would help the Hawaiian score two knockdowns en route to a quick TKO victory.
At just 28-years old and an 8-0 record, there is no need to rush 'Puna' along so rounds and fights should be the primary target in the short term.
With Markus Perez set to face Dalcha Lungiambula this Wednesday, the winner should be earmarked for Soriano's next bout.
---