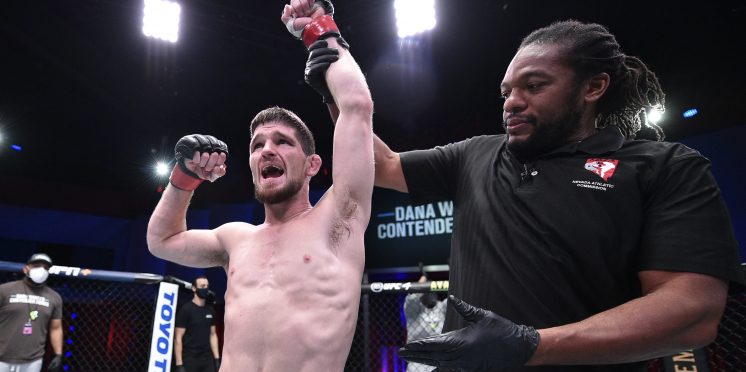 One to Watch at UFC Vegas 16: Jimmy "The Brick" Flick
Jimmy "The Brick" Flick | 15-5 | 5'7 125 lbs. | Age 30 | Reach 68" | Orthodox Stance | Fighting Out of Sand Springs, Oklahoma
Jimmy "The Brick" Flick's (15-5) Contender Series win in September 2020 was truly remarkable. The 30-year-old black-belt captured a UFC contract in supreme style, reeling off a DWCS record 12 submission attempts before making good and forcing a tap out in round three. "The Brick" returns to UFC's Apex Center in Las Vegas just three months later for his official octagon debut at UFC Vegas 16.
Jimmy Flick was born in Sand Springs, Oklahoma and he's never called another place home. He was raised in a family where drugs, unfortunately, ran rampant. However, his older brother would lead him on a different path. His brother took him to the local wrestling school and Jimmy fell in love. He wrestled throughout elementary until high school where he decided the fight game had his heart over the books. Jimmy dropped out to pursue an MMA career and looks like he made the right choice.
"The Brick" began his professional career at age 19 in 2010. 6 years later he had a record of 6-1 at flyweight but he feared the UFC wouldn't keep his division around much longer. Jimmy decided to jump up ten pounds to keep his UFC dream alive but he battled to a 5-3 record in foreign waters where ultimately, he didn't have the same advantages at his natural 125 lbs weight. However, in 2019 Flick and all MMA fans sighed in relief when UFC president Dana White confirmed the flyweight division was here to stay.
Jimmy Flick returned to his division with a newfound fervour. He practised solely on his ground game until he lost to now UFC bantamweight Chris Gutierrez. After the tough loss up a weight class, Flick decided to hire his first striking coach. The strategy has paid dividends in the form of two regional flyweight titles and a UFC contract courtesy of Dana White's Contender Series.
Flick is a true flyweight with a record of 10-1 with eight submissions at 125 lbs and he will cause major problems for anyone hesitant on the mat. Jimmy Flick welcomes Cody Durden to his first-ever flyweight fight at UFC Vegas 16. It all goes down Saturday, 12/5, at 7 PM ET.
WHO YOU GOT?
Jimmy "The Brick" Flick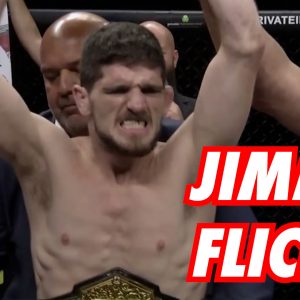 Cody Durden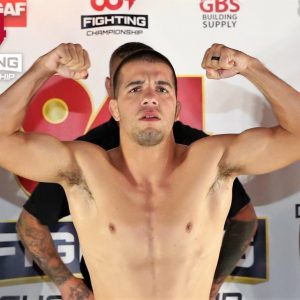 ---