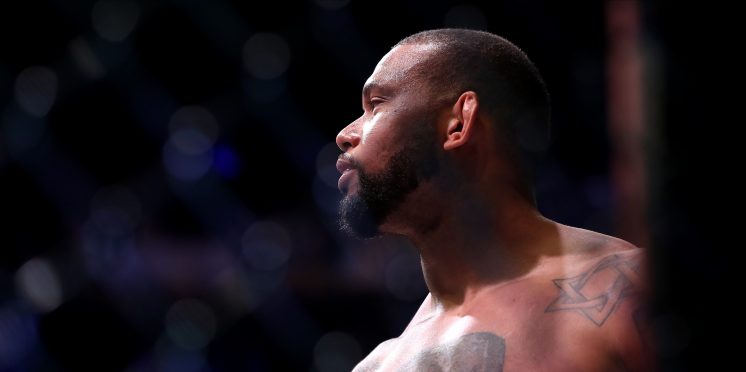 UFC on ESPN 17: Preview and Predictions
Another weekend, another UFC event.
Emanating once again from the promotion's Las Vegas Apex Centre, Brazilian light heavyweight contenders Thiago Santos and Glover Teixeira will clash in the main event – although the stakes of the fight have waned in light of the news middleweight champion Israel Adesanya will be the next man to challenge for the 205 lbs title.
Elsewhere at UFC Fight Night 182, the main card of Saturday nights event will boast fun match-ups throughout around the 15-20 rankings while the preliminary card is seemingly built up as showcase bouts for the respective favourites.

Thiago Santos (21-7) vs. Glover Teixeira (31-7)

Both men have clear paths to victory due to their stylistic match-up but a big question mark over this bout is how Santos' reacts to such a long layoff from dramatic injuries.
With both knees severely damaged in his last fight against Jon Jones over 500 days ago, who knows how compromised his kicking game will be in addition to his mobility.
Teixeira will no doubt want to take advantage of Santos' ring rust and that long absence from the octagon could play into Glover's hands as he tends to start slow.
On the feet, I think Santos' athleticism and power could give Teixeira fits if he looks anything like his old self but Teixeira's wrestling and pressure game should be enough to control the bout on the mat.

Pick: Glover Teixeira

Andrei Arlovski (29-19, 2 NC) vs. Tanner Boser (19-6-1)

Arlovski's late-career hasn't been quite as worrisome as first feared as the former UFC champion still produces decent output offensively and is more than capable of stifling fighters outside of the top bracket.
Boser, however, looks to be a really decent prospect at heavyweight.
His output and footwork are amongst the best in a plodding weight class and he's proven himself to be durable against the likes of Ciryl Gane.

Pick: Tanner Boser

Raoni Barcelos (15-1) vs. Khalid Taha (13-2, 1 NC)

Khalid Taha is a fun, heavy-hitting brawler but I think Barcelos is too talented to fall into the German's gameplan.
Barcelos has fight-ending power of his own but his bread-and-butter is his grappling game and Taha has been submitted by less gifted grapplers.
On the feet, Taha certainly has a chance but I think Barcelos will make the necessary adjustments to get the fight grounded and go from there.

Pick: Raoni Barcelos

Ian Heinisch (14-3) vs. Brendan Allen (15-3)

This is a really tough one to pick.
Heinisch is a durable, hard-working fighter and he's one that's tough to pin down for his opponents.
Allen similarly will march forward with decent cardio behind him and look to get his submission game going whether it be off his back or on top.
Outside of his grappling game though, I'm not sure Allen has shown a whole lot so I'll side with Heinisch to offer that little bit more on the feet and keep pace with his scrambles on the mat.

Pick: Ian Heinisch

Claudia Gadelha (18-4) vs. Yan Xiaonan (12-1, 1 NC)

Gadelha has failed to impress in her recent outings and her desire to strike with opponents rather than use her wrestling is puzzling.
If Gadelha goes to her tried and tested, I think this will be a more competitive fight and possibly favour the Brazilian but if this is a striking contest, you have to side with Xiaonan.
Xiaonan almost doubles Gadelha's output on the feet statistically and Gadelha's cardio is a big question hanging over her game.
I do think this boils down to Gadelha's gameplan but I think even if "Claudinha" adjusts to a grappling heavy style, Xiaonan's output will tire her opponent down.
Pick: Yan Xiaonan

(Last Predictions: 3/5, Total: 118/173, 68% Success Rate)
(Success Rate: 2016: 61%, '17: 60%, '18: 58%, 19′: 57%)
---