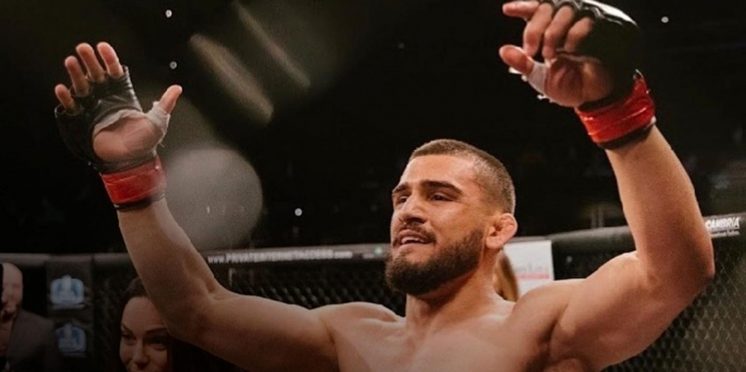 One to Watch at UFC Vegas 12: Ramiz Brahimaj
Ramiz Brahimaj | 8-2 | 5'10 170 lbs. | Age 27 | Reach 73" | Orthodox Stance | Fighting Out of Dallas, Texas
Ramiz Brahimaj (8-2) never thought his UFC debut would come in November 2020 after surgeries and sickness threatened to derail his ride. The welterweight was originally set for a Contender Series debut in 2019 to earn a guaranteed UFC contract, however, a routine MRI one week before competition found an unknown tumour behind his eye. After a successful but arduous surgery, the stars aligned in June 2020 for Ramiz to debut on an official card, UFC Vegas: Poirier vs. Hooker. Once again though, it didn't come to fruition for Brahimaj due to a positive COVID test from his cornerman.
Born in the war-torn region of Kosovo, Ramiz Brahimaj is a first-generation American after his parents were forced to flee Kosovo when war broke out in the region. Raised in a rough neighbourhood in The Bronx, NY, Father Brahimaj signed young Ramiz up for karate and kickboxing solely for self-defence. During his high school years, the family moved to Dallas, TX and Brahimaj fell in love with wrestling and jiu-jitsu. Those formative years moulded him into the martial artist he is today, but he took a few detours en route.
Ramiz graduated high school and joined the US Military in 2012. He left one year later to win his first amateur fight, with only one month to prepare his skills. At 1-0 as a pro, he found now famed coach Sayif Saud and Fortis MMA in downtown Dallas and has trained there ever since. While working his way up the regional ranks, Ramiz has reeled off seven submissions in round one. Amazingly, five of which have been stopped inside the first minute.
After his successful eye surgery, Brahimaj couldn't strike at all but could do all the grappling his heart desired. He challenged for the 2019 IBJJF NoGi finals, one of the top jiu-jitsu tournaments in the world, and took home the gold medal. Now in 2020, Brahimaj is fully back in MMA and will face a tough challenge in UFC veteran Max "Pain" Griffin (15-8). The adversity that Brahimaj has faced should all be worth it for his UFC debut and it all goes down on the prelims of UFC Vegas 13 starting at 4 PM ET.
WHO YOU GOT?
Ramiz Brahimaj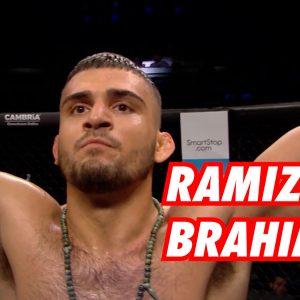 Max "Pain" Griffin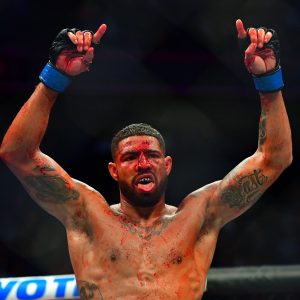 ---