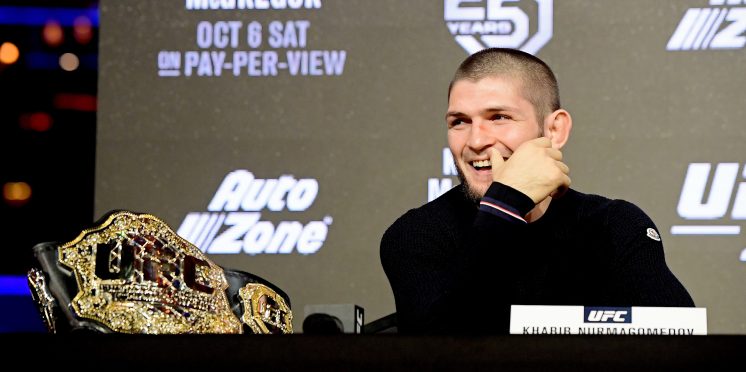 Khabib Nurmagomedov- The Greatest Lightweight of All Time.
After Khabib's flawless performance against Justin Gaethje last night, it had the MMA world scrambling about who could be next for the undefeated champion: McGregor? Ferguson? GSP?
Five minutes later, Khabib sent shockwaves through the MMA world announcing his retirement. Although we have seen many combat athletes flirt with the idea of retirement to gain more media attention or a better contract, Khabib is a man that holds a much higher value on his morals and principles. If he says that was his last fight, then you can bet the house that it was.
After the fight, Nurmagomedov broke down in tears and it was clear that this was a huge weight off his shoulders. An incredibly emotional moment as for the first time, he was a winner without his father; a journey that started with his father had been finished without him. An inspiring journey that saw him come from the Dagestani mountains to superstardom all with his father, the most important figure in his life, beside him. His emotional post-fight speech transcended into the mainstream media, a touching tribute to his father, Abdulmanap, who would be proud not only of Khabib as a fighter but also as a man.
In MMA, to retire undefeated is unheard of. Much different to boxing there are so many avenues to lose, so many different types of opponent and the best fight the best in their prime. Khabib has been nothing short of dominant throughout his whole career, while only officially losing 2 rounds in the whole of his 12-year career. His relentless pressure is something that no one has ever been able to deal with. You see his opponents face drop, like they're locked in a cage with an animal and the outcome of a Khabib win an inevitability and they're just in there to survive.
His performance last night was nothing short of spectacular and in my opinion one of the greatest title fight performances in the history of the UFC. He made an all-American wrestler seem like he'd never grappled before. 'The Eagle' charged Gaethje down and did not give him a moment's rest. You could see the blood flush to his face as the doubt started to settle in. He tried to gain the respect of Khabib loading up heavy, wild punches with Khabib either eating them or avoiding them with relative ease.
Everyone gave Gaethje the competitive edge on the feet, but Khabib seemed more than comfortable, landing some great shots of his own on Gaethje. You could see the overwhelming doubt build on Gaethje as he realised what was happening, and he seemed fatigued midway through the first round. This was the same man who took Tony Ferguson with arguably the greatest cardio in the history of the sport into the fifth round. Khabib proved he could stand with one of the most dangerous lightweights in the world but it was his wrestling and groundwork that was masterful.
At the end of the first round, Khabib landed his first takedown and watching the fight live I thought with 30 seconds left, Khabib won't be able to progress through Gaethje and is just going to keep him down to try to ensure the first round was his. In 30 seconds, he passed the guard, mounted and attempted what seemed to be a triangle choke but then switched into an armbar. If the takedown was made earlier he probably finishes Gaethje there and then.
In the second round it was very much the same as the first, Khabib marching Justin down, with Justin furiously trying to swing the momentum his way with some huge punches and nicely placed leg kicks, but unfortunately for 'The Highlight', neither of these disturbed Khabib and again he landed a beautiful takedown.
Nurmagomedov had Gaethje on the ground for a total of 30 seconds until the submission and in the meantime showed some of the greatest transitions the sport has ever seen, making Justin look like a complete novice, when in reality he is one of the best mixed martial artists in the world right now. In those 30 seconds, he took the back of Justin, progressed into full mount, locked in the triangle choke and transitioned to his back for maximum leverage, leaving Justin unconscious after the referee missed the taps from Gaethje.
It was not a classic Khabib performance in which he rains heavy ground and pound and completely mauls his opponents, this was a masterclass in grappling and the skill discrepancy was huge. The way he moved around Justin on the mat is movement that is rarely ever seen in the UFC octagon but to see this type of domination in a UFC title fight is truly generational.
Khabib's performances have rightly earnt himself to be put in the GOAT conversation, his legacy in and out of the cage is near impeccable, a great role model for everyone and someone that, whether you enjoy MMA or not, we could learn a thing or two from. It is a shame that it was the last time seeing him compete, however, he has earnt the right for whatever he wants after the devastating year he has had.
One thing is for sure – he is the Greatest Lightweight of All Time.
Who is The Goat?
Khabib Nurmagomedov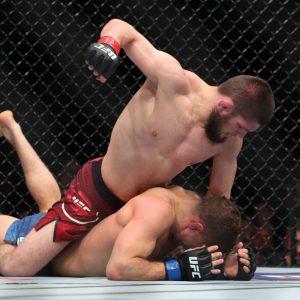 Jon Jones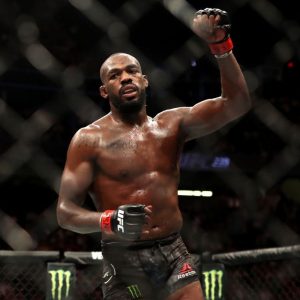 GSP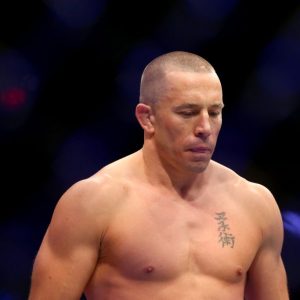 Demetrious Johnson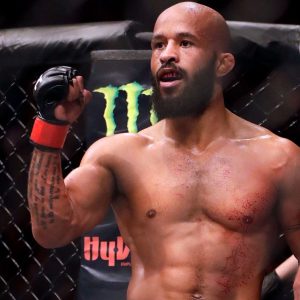 Someone else?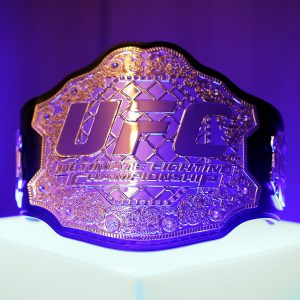 ---