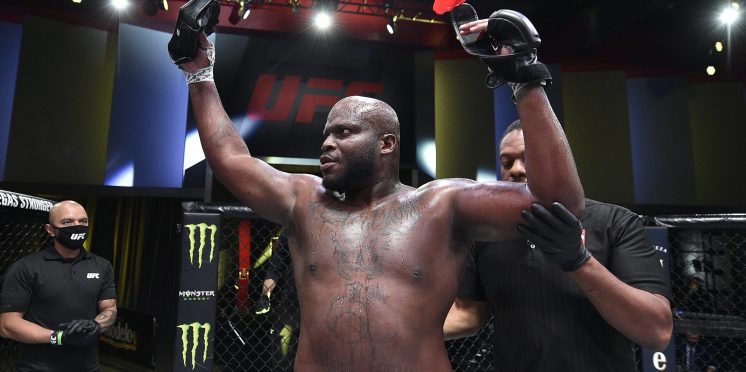 UFC Fight Night 174: Five Fights To Make
As the UFC gears up for next weekend's heavyweight championship trilogy, Derrick Lewis made sure to keep his name in the title picture with a second-round KO win.
Breaking the promotions heavyweight record for knockout wins in the process of Saturday's main event, Derrick Lewis's quick start to the second round saw a straight right hand put Aleksei Oleinik on the mat before some consolidating ground and pound brought an end to the fight.
Now on a three-fight winning streak and currently sitting at the #4 spot in the promotions rankings, Lewis could well be one more victory away from securing his second attempt at UFC gold.
Elsewhere at UFC Fight Night 174, Chris Weidman brought an end to his recent slump in form as a strong third round secured a unanimous decision win against Omari Akhmedov.
With UFC Fight Night 174 now in the books and UFC 252 fast approaching, here are five-fights to make with some of the winners of Saturday's event: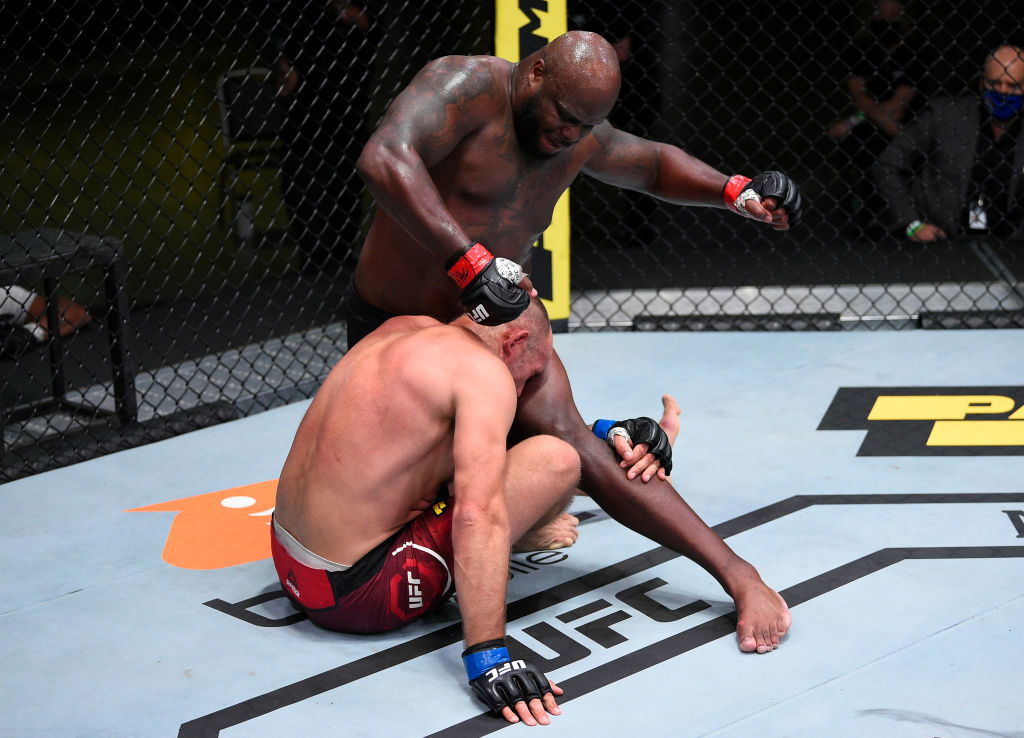 Derrick Lewis vs. Alistair Overeem
Racking up his third straight win, Derrick Lewis would break the promotion's record for knockout wins at the heavyweight limit (11) against Aleksei Oleinik on Saturday night.
Lewis, for as much as he is hard on himself for his own performances, has now won 12 of his last 15 at heavyweight, a sure tell sign that 'The Black Beast' is a true top contender.
Going forward for the 35-year old, there are a few options for Lewis to take but only two that would be fresh match-ups.
The first would be a fight with Curtis Blaydes. Pitting wrester against striker, Lewis vs. Blaydes would perhaps make the most sense in establishing a next no.1 contender after Francis Ngannou gets his next shot at UFC gold.
The second and the much more fun option though would be to pit Lewis against 'The Demolition Man' in Alistair Overeem.
Seeing two knockout artists square off is always a fun proposition so why not do it with these two heavyweights?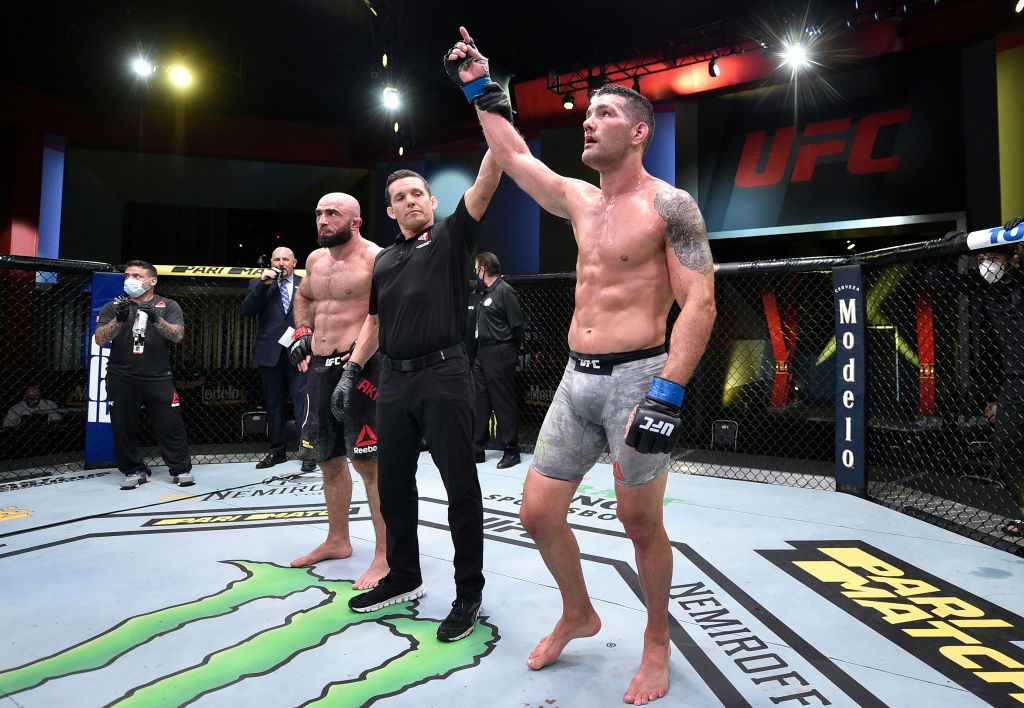 Chris Weidman vs. Marvin Vettori
While it may not have been the statement performance Chris Weidman would have wanted, the former middleweight champion picked up a much-needed win against Omari Akhmedov over three rounds.
Making it just his second victory in his last seven fights, Weidman did show that he still has some gas left in the tank but perhaps not enough to hang with the elite at 185 lbs.
As to what to do next with Weidman, that is somewhat of a tricky question.
While a top 10 opponent may be a step too far at this moment in time, 'The All-American' can act as a gatekeeper to that select bunch.
With Marvin Vettori looking to break into that elusive bracket, a Weidman – Vettori contest may not be the worst idea.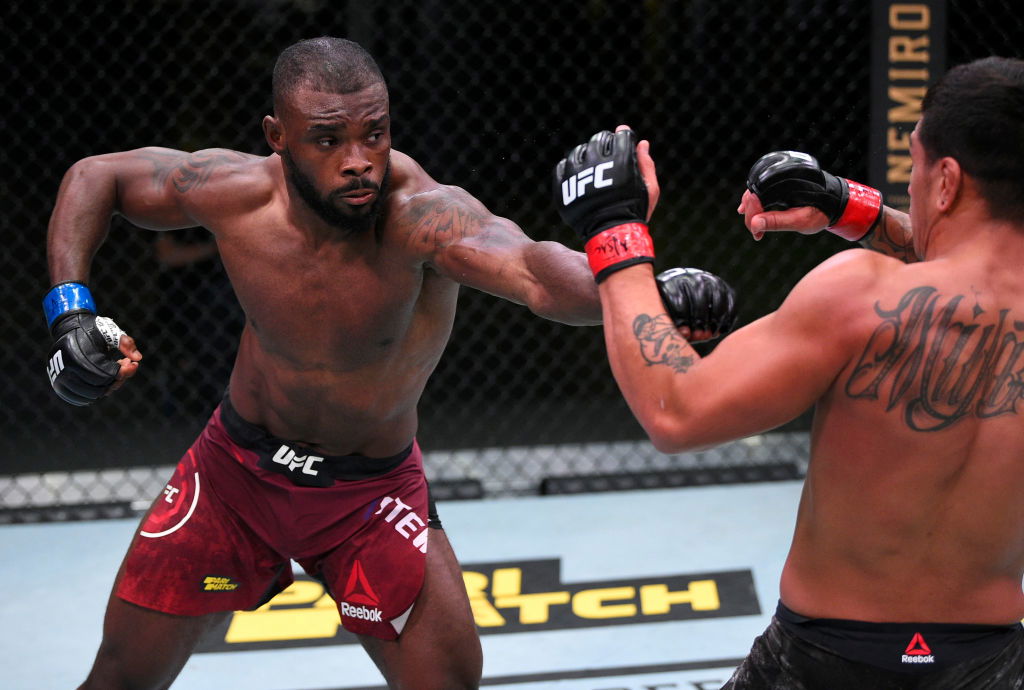 Darren Stewart vs. Kevin Holland
Snatching up the first submission win of his professional career, Darren Stewart made it three wins in a row under the UFC banner.
While Stewart's win streak was broken up with a lockdown bout at Cage Warriors 113, Stewart's stock will likely have held steady in the UFC's middleweight division.
For his next outing, the promotion need look no further than another middleweight winner at UFC Fight Night 174 in Kevin Holland.
With Holland defeating a game Joaquin Buckley via third-round TKO, Stewart vs. Holland could catapult the winner towards the promotion's top 15.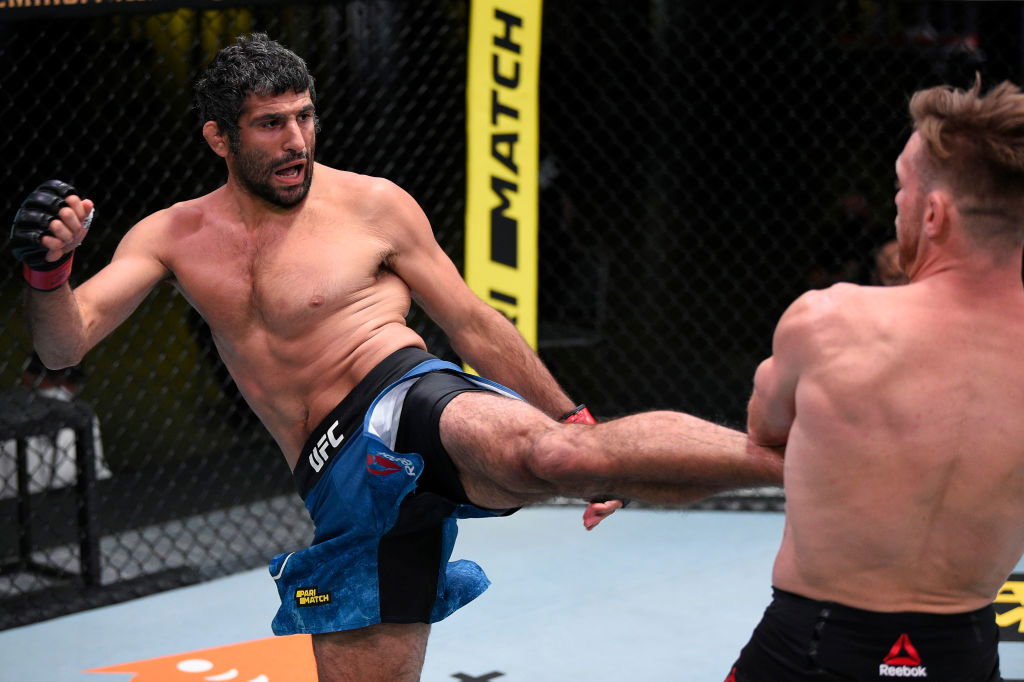 Beneil Dariush vs. Islam Makhachev
Scoring a great spinning back-fist KO against Scott Holtzman, Beneil Dariush made it four straight stoppage victories in a row with a five-fight winning streak overall on Saturday.
Dariush, despite missing weight for this bout, is now a solid top 15 fighter in the talent stacked lightweight division and his current run is deserving of another top contender.
With Islam Makhachev constantly in search of an opponent, Dariush's grappling and striking ability would make for a great foil for the Russian and ensure a fascinating contest.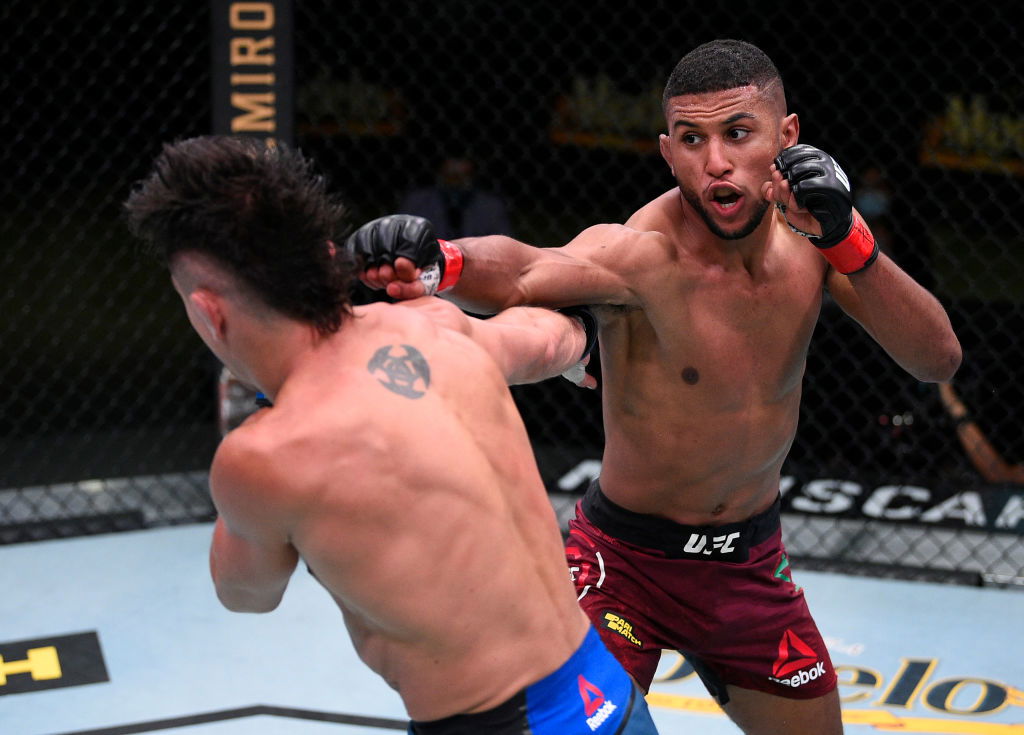 Youssef Zalal vs. Gavin Tucker
Since joining the UFC in February of this year, Youssef Zalal has quickly racked up a 3-0 promotional record with his latest 'W' coming against Peter Barret over three-rounds.
Showcasing a slick stand-up game thus far, Zalal's composure and varied arsenal makes him a name to keep an eye out for at featherweight and with such an impresive start to his UFC tenure, 'The Moroccan Devil' deserves a step-up in competition.
With Gavin Tucker recording his second-straight win later in the night against the heavy-hitting Justin Jaynes, a Zalal – Tucker match-up would make for a great bout.
---