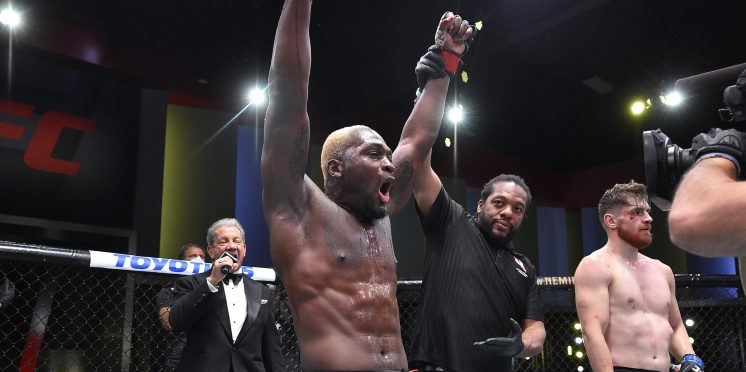 UFC Fight Night 173: Five Fights To Make
UFC Fight Night 173 may well go down in the history books, but it will be for all the wrong reasons.
From the announcement of the event to completion on Saturday night, there were 12 cancelled fights, a total of 15 fighters removed from the card, more groin shots landed than actual fights and the first loss for a potential star in the main event.
Tasked with a clash against veteran middleweight Derek Brunson, Edmen Shahbazyan's solid start was quickly washed away by Brunson's wrestling as a flurry of heavy ground and pound at the end of the second round could well have seen the bout ended then and there.
With Shahbazyan saved by the bell, and perhaps unwisely sent back out into the fray by his corner, a quick takedown from Brunson in the final round saw referee Herb Dean quickly wave off the bout once the punches started to rain down again.
With the UFC's return to the Apex Centre now off and running, here are five fights to make with those who competed on the main card: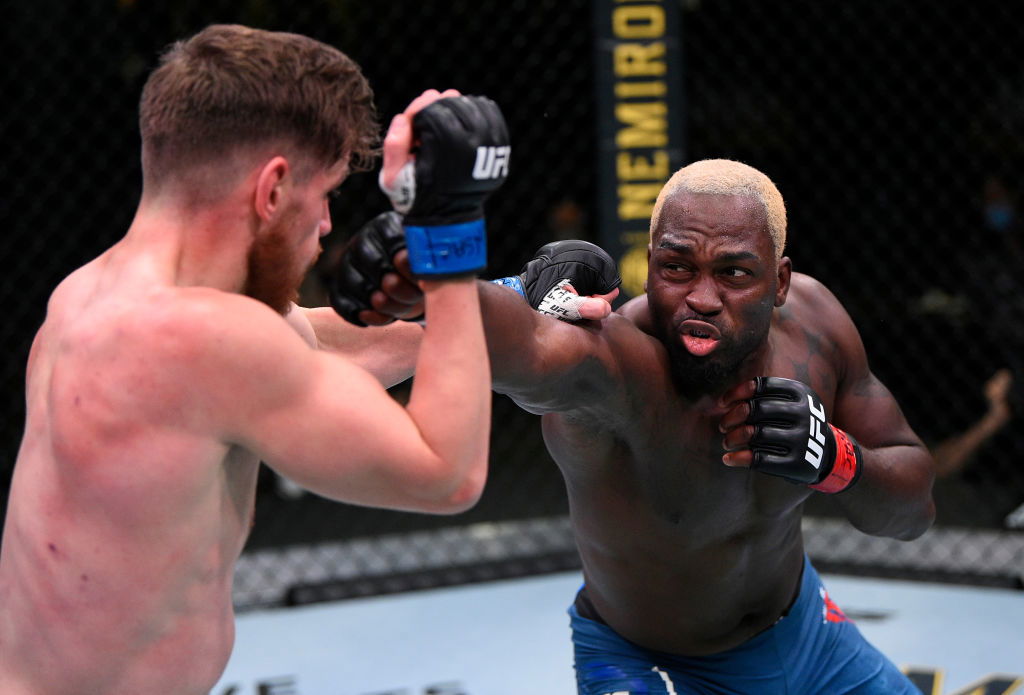 Derek Brunson vs. Jack Hermansson
While I admittedly picked Edmen Shahbazyan to defeat Derek Brunson in our Preview and Predictions piece, the fact that Brunson won should be of no great surprise.
With a 21-fight tenure under either the UFC or Strikeforce banner, Brunson has only ever lost to truly elite opponents (Jacare X 2, Romero, Whittaker, Silva and Adesanya).
With his latest win, Brunson is now on a three-fight win streak and looks better than ever at 36-years old.
Moving forward, Brunson deserves to look up the rankings rather than over his shoulder and with Jack Hermansson picking up a win recently over Kelvin Gastelum, a match-up between 'The Joker' and Brunson would catapult the winner into a title eliminator.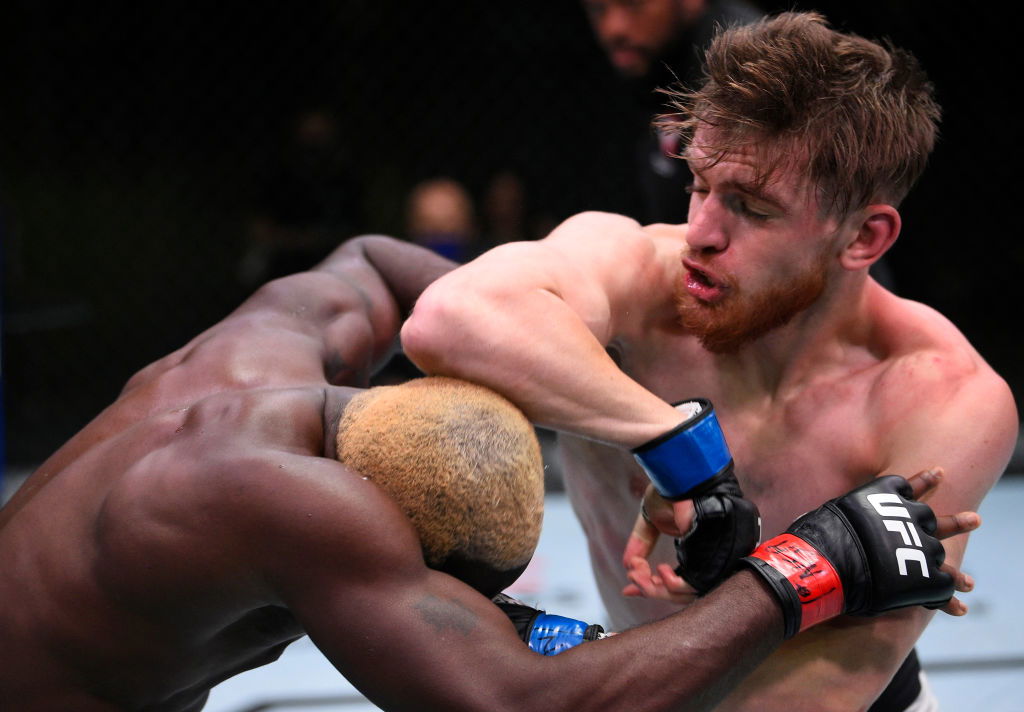 Edmen Shahbazyan vs. Antonio Carlos Junior
Suffering the first loss of his young professional career, Edmen Shahbazyan will hopefully learn and grow from his first main event outing.
Struggling with the pace over 15 minutes and the wrestling ability of Brunson, Shahbazyan will need to evolve as a fighter if he hopes to one day be a champion but fortunately, time is well on his side.
As for his next outing, Shahbazyan could benefit from a stark step-down in quality of opponent but I doubt either he or the UFC will be interested in a substantial step backwards.
With that being the case, and with the current #15 ranked Antonio Carlos Junior coming off two straight losses, a Shahbazyan – Carlos Junior bout may be the way to go.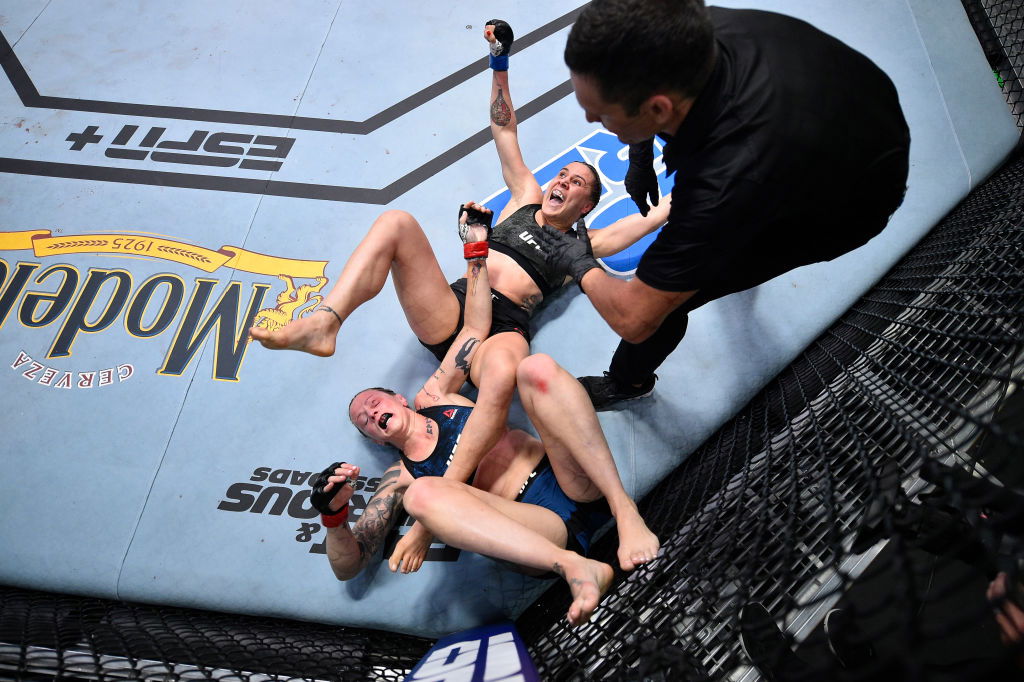 Jennifer Maia vs. Valentina Shevchenko
Capitalising on Joanne Calderwood's title shot gamble, Jennifer Maia has seemingly stolen the Scots place as #1 contender.
With both flyweight champion Valentina Shevchenko and UFC president Dana White singling out Maia for a title challenge, this fight is an easy one to put together.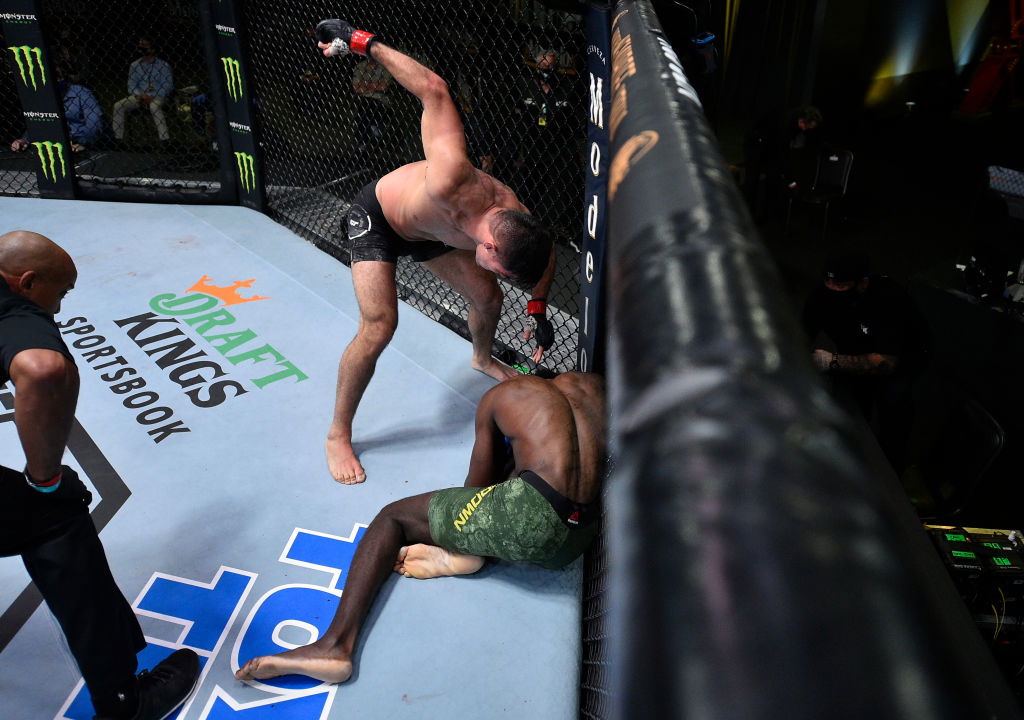 Vicente Luque vs. Neal / Magny Winner
Dropping Randy Brown with a thudding knee before a couple of punches for good measure, Vicente Luque provided yet another reminder of why he is one of the most exciting fighters to watch today.
Currently ranked #11 in the welterweight rankings, Luque is now 11-2 in his last 13 bouts with those two losses coming against Leon Edwards and Stephen Thompson.
With such a strong resume behind him, Luque is deserving of a top 10 opponent for his next fight and with Geoff Neal set to square off with Neil Magny later this month, the winner of that bout would make for a perfect foil for 'The Silent Assassin'.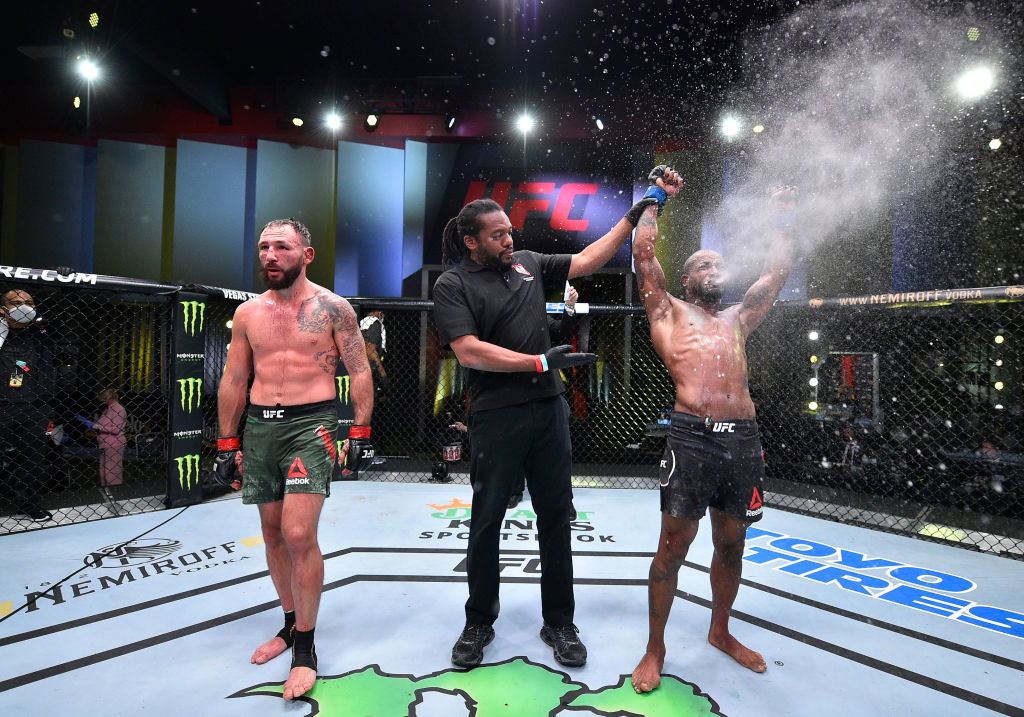 Bobby Green vs. Jim Miller
Outworking Lando Vannata on the feet, Bobby Green made it back-to-back wins in the lightweight division on Saturday night.
With his slick boxing and charismatic personality, Bobby Green is always a fun fighter to watch so there will be a plethora of exciting options for his next bout.
One suggestion would be for the UFC to look to the past at a fight that was supposed to happen in 2014 but for an injury to Green.
With Jim Miller recently coming off of a submission win over Roosevelt Roberts, a Miller – Green fight would pit two wily veterans against one another.
---