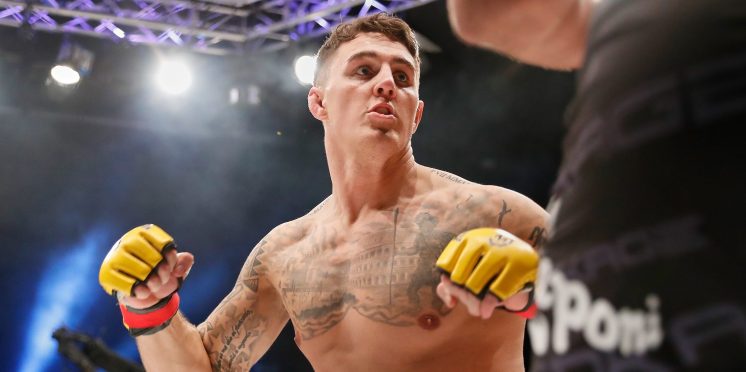 One to Watch at UFC Fight Island 3: Tom Aspinall
Tom Aspinall (7-2) never thought he would have to wait so long until he could make his UFC debut but the heavyweight from Liverpool – who signed a contract in early 2020 when the MMA world didn't revolve around Abu Dhabi – will touch down on Fight Island for his octagon debut.
Tom Aspinall was born in Salford, England,  found Colin Heron and Team Kaobon in nearby Liverpool and made his way to amateur MMA at age 16. The Englishman reeled off five straight wins, four finished in one minute or less!
The heavyweight ventured onto the professional ranks and picked up right where he left off. He sent three foes to the canvas inside the opening minute before picking up the first loss of his career. Tom tasted the first-ever second round in his career and suffered a heel hook submission at the hands of Stuart Austin (then 8-2). He took the adversity on the chin and that would really be the only "real" loss on his record. Tom then took home four out of five bouts, the outlier, a disqualification from illegal 12-6 elbows.
Aspinall with a record of 5-2 switched up his goals entirely and became a full-time boxer. Training with Tyson and Team Fury, the heavyweight accepted and won a pro boxing bout by TKO in 2017. According to Aspinall, the boxing license was more than tough to keep and he came back to MMA in 2019.
Aspinall now 7-2, rides a three-fight win streak into his UFC debut. He was set to face Jake Collier (11-4) at UFC London in March but now gets the exact same matchup on July 25th on Fight Island. The BJJ Black Belt makes up a record 15-fight card at UFC Fight Island 3!
WHO YOU GOT?
Tom Aspinall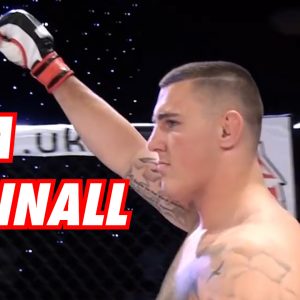 Jake "The Prototype" Collier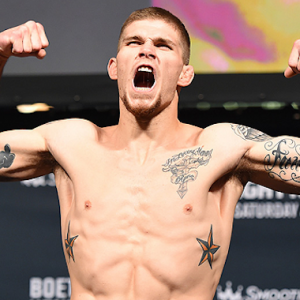 ---