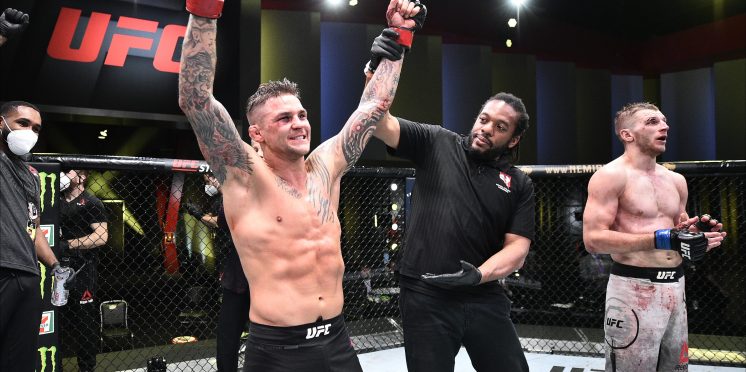 UFC on ESPN 12: Five Fights To Make
In the final UFC APEX event before the switch to the now notorious 'Fight Island', UFC on ESPN 12 saw a fight of the year contender in its main event and a host of fun matchups in support.
With Dustin Poirier's gas tank allowing him to take the later rounds following a hellacious early pace against Dan Hooker, the headline act of Saturday's event will go down as a contender for 2020's fight of the year.
Elsewhere, Mike Perry's choice of having his girlfriend as his lone corner made no difference with a unanimous decision win over Mickey Gall, Maurice Greene scored an arm-triangle from the bottom against Gian Villante while Julian Erosa defeated rising prospect Sean Woodson on just a few days notice.
With a two-week wait now ongoing before 'Fight Island' kicks into gear, here are five fights for the UFC matchmakers to consider with five of the big winners of UFC on ESPN 12: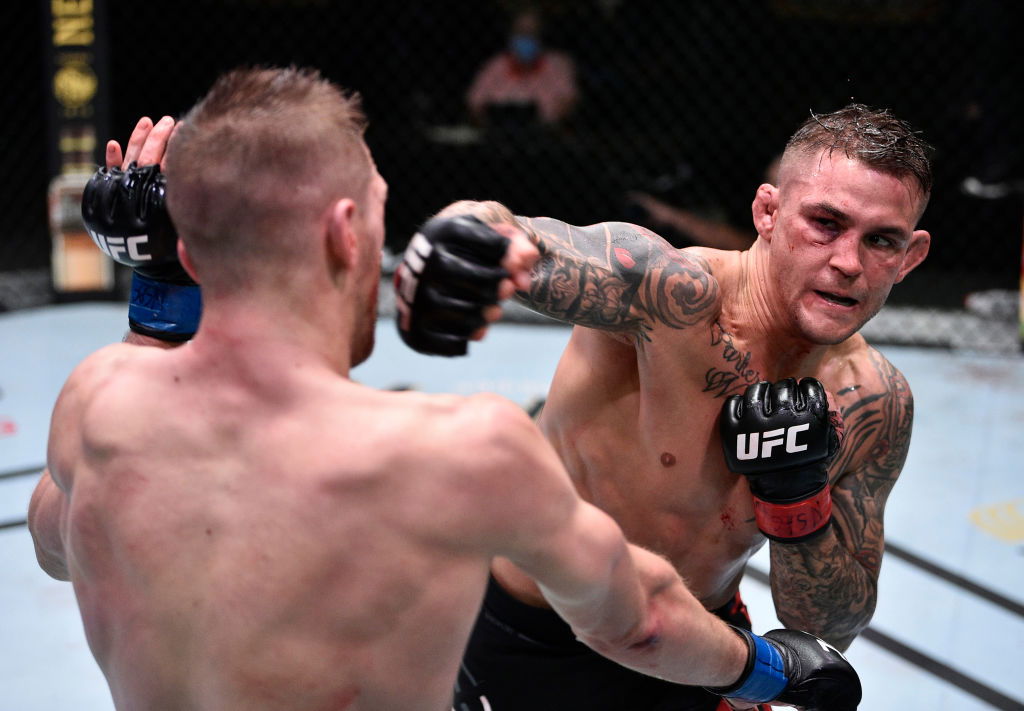 Dustin Poirier vs. Tony Ferguson or Conor McGregor II
Thanks to his superior defence and better cardio, Dustin Poirier bested Dan Hooker over 25 minutes.
At 31-years old and 33 bouts into his career, Poirier will go down as one of the best action fighters of all-time thanks to his ridiculous resume of breathtaking bouts and his legacy will be ever more fondly looked upon thanks to his charitable work.
Going forward inside of the octagon, there are only two real options to consider for Poirier and they come in the form of Tony Ferguson or Conor McGregor.
While Ferguson does have more options for the UFC to ponder due to his loss to Justin Gaethje, Poirier deserves another top contender in his next bout and with Ferguson or a McGregor rematch big fights for 'The Diamond', it has to be one or the other next up.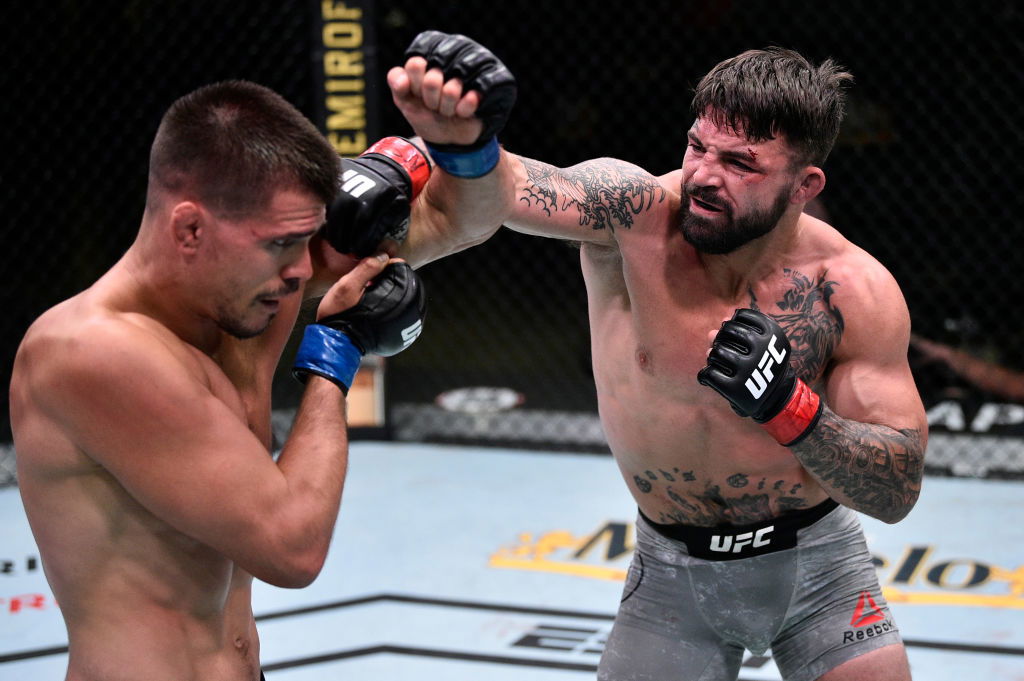 Mike Perry vs. Michel Pereira
While it might not have been his best or most complete performance, Mike Perry was too much for Mickey Gall to handle nevertheless.
With Perry openly admitting he is looking for a new camp and team to be a part of, it's hard to get an accurate read on who could be available as a next opponent for 'Platinum'.
While a fight with Niko Price has long been called for in this series whenever Perry wins, a more apt opponent for Perry at this moment in time would be a matchup with fellow wildman Michel Pereira.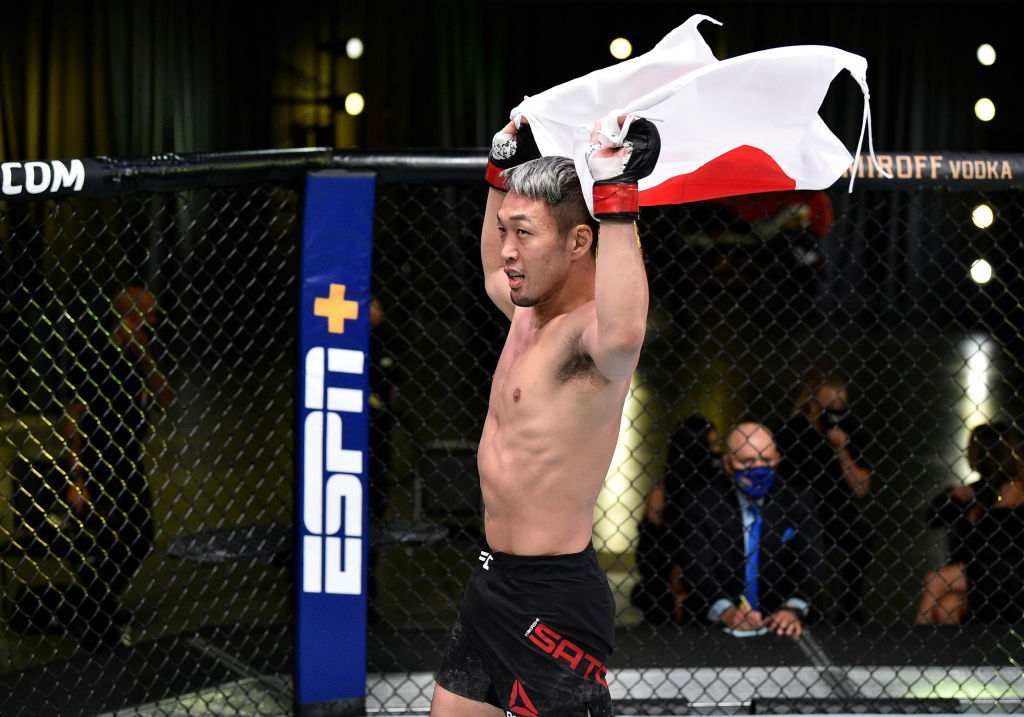 Takashi Sato vs. Daniel Rodriguez
Takashi Sato may not be the most notable name on an MMA fans mind when it comes to exciting fighters, but the Japanese welterweight has proved his weight in gold when it comes to finishes.
With 13 finishes out of 16 career victories, his 11th KO coming on Saturday night, Sato is somewhat of a dark horse in the UFC's 170 lbs division.
Now 2-1 since joining the UFC (his lone loss coming to the ever-improving Belal Muhammad), Sato should face another exciting fighter in order to boost his notoriety in a deep division.
With Daniel Rodriguez making an impressive splash of his own since recently joining the UFC, pitting the two heavy hitters against one another would almost certainly guarantee a great fight.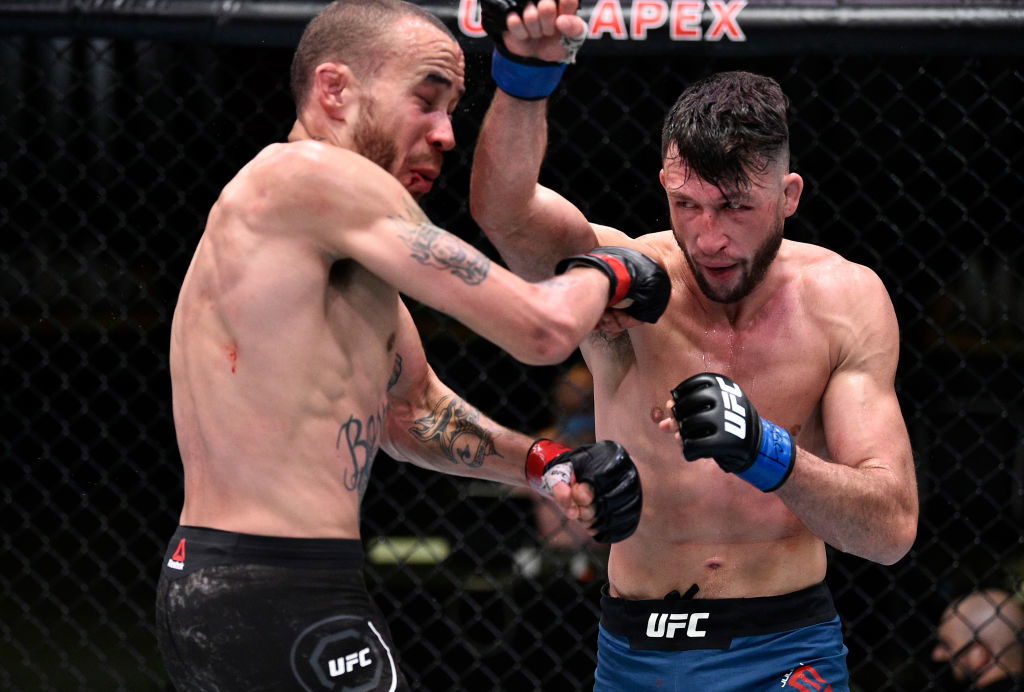 Julian Erosa vs. Billy Quarantillo
Causing a big upset against Sean Woodson, Julian Erosa showcased impressive durability and heart before sinking in a D'arce choke in the third round.
Erosa has flittered in and out of the UFC since 2015 and after his most recent stint saw him go 0-3, Erosa was only re-signed to act as a short-notice replacement fighter.
Now with a big win to his name, Erosa should be kept around in the UFC and with Billy Quarantillo coming off of a win over Spike Caryle, an Erosa – Quarantillo bout would make for exciting viewing.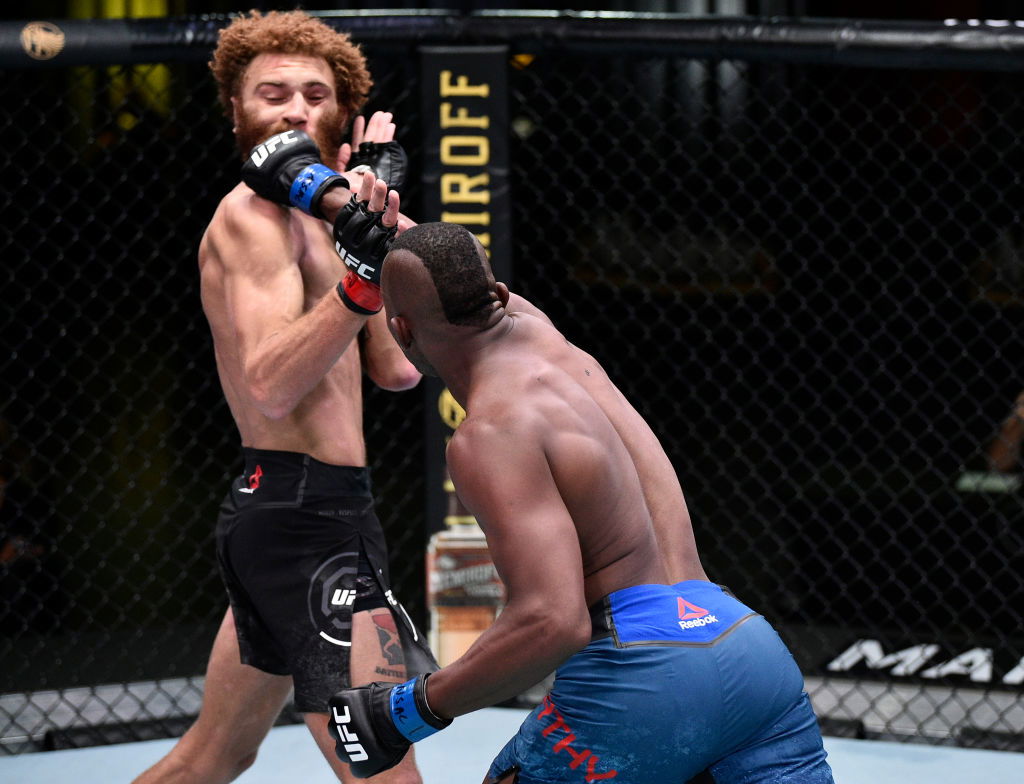 Khama Worthy vs. Lando Vannata
Securing his second stoppage win in fights he was considered the underdog, Khama Worthy is certainly making a name for himself at lightweight.
Snatching up a deep guillotine choke against Luis Pena, Worthy is on the up in a deep division and looks to be a serious stoppage threat wherever the fight goes.
As for his next opponent, a fight with 'Groovy' Lando Vannata would provide an all-action display and test both men's mettle in the stand-up department.
---