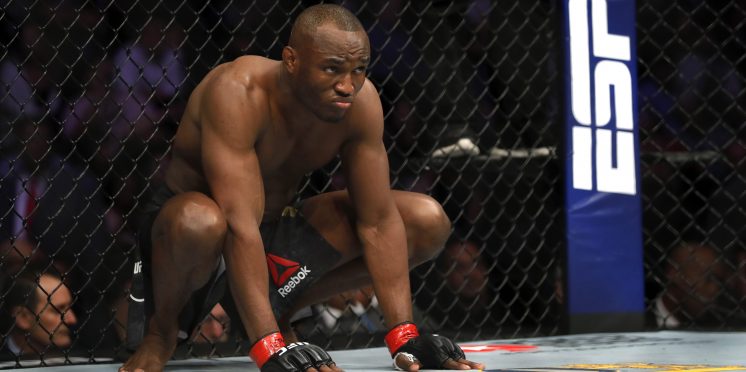 Kamaru Usman changes camp ahead of title bout against teammate Gilbert Burns
After the UFC confirmed that welterweight champion Kamaru Usman would next defend his title against Sanford MMA stablemate Gilbert Burns, 'The Nigerian Nightmare' has opted to change camps.
As confirmed by ESPN, Usman will prepare for the UFC 251 main event in Denver under the tutelage of Trevor Wittman. As a result of the move which will mark the first time Usman has prepared for a bout outside of Florida, Usman's corner will consist of Wittman, Jorge Santiago, Mohammad Usman and potentially one of Wittman's star pupils in Justin Gaethje.
"Florida was the base for a long time, but you grow from there," Usman told ESPN. "We always had a ton of guys, some of the best training partners out there and some great coaches.
"But I wanted a little more specific attention at this point in my career — someone to be able to say, 'You're going to come in at this time and work on this particular skill.' It's very tough to do that when there are 40 to 50 guys in the room with you who also need to get attention."
Burns meanwhile will remain at Sandford MMA but head coach Henri Hooft has removed himself from the bout.
"Our main coach, Henri Hooft, he stepped out," Burns confirmed. "He said, 'I don't want to go either way. I don't want to pick a side. You guys train. I'll be here at the gym. If you want to train here, we can train. But I'm not going to the fight.'
"For me, it doesn't change too much. It's just a little weird to fight Kamaru. I really like the guy a lot. We've trained together since 2012 or 2013, so we've put a lot of time together."
---