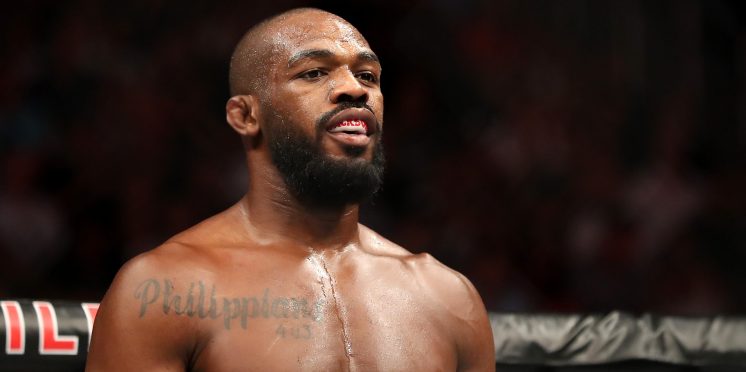 Jon Jones claims to have vacated UFC title
After a public war of words with UFC president Dana White over fighter pay, Jon Jones has seemingly indicated he will vacate his 205 lbs championship.
Taking to his Twitter account to air his grievances, Jones tweeted 'Veni, vidi, vici' in regards to his light heavyweight crown, the Latin phrase for "I came, I saw, I conquered."
To the light heavyweight title Veni, vidi, vici

— Jon Bones Jones (@JonnyBones) May 31, 2020
Jones' statement came after taking umbrage with Dana White's assertion that 'Bones' wanted "crazy" money for a potential super-fight with Francis Ngannou.
"He can do whatever he wants to do. He can sit out, he can fight, he can whatever," White said on Saturday night at the post-fight press conference for UFC on ESPN 9. "Jon Jones can say whatever he wants publicly. It's his God-given right here in America. He can say whatever he wants. And when he's ready to come back and fight, he can."
Jones however rebuffed White's claims on social media and proceeded to offer his account of negotiations.
"At no point did I ever demand anything from you Dana, I simply asked for a Super fight and asked to be compensated for it," Jones tweeted. "You are the one who started talking negotiations publicly and showing the world how much you've been withholding from your athletes this whole time.
"Hunter [Campbell, UFC executive vice president and business office chief] and I had a very respectful conversation, I love how you're trying to paint this picture of me being some angry guy disrespectfully demanding money. And then bringing up my out of the cage affairs to justify under paying me by tens of millions for years.
"You're talking all that big guy stuff about not caring, put your money where your mouth is and release me from that contract."
Jones would finally confirm his intentions when he replied "Yes" to a Twitter users question of whether he was revoking his title.
---