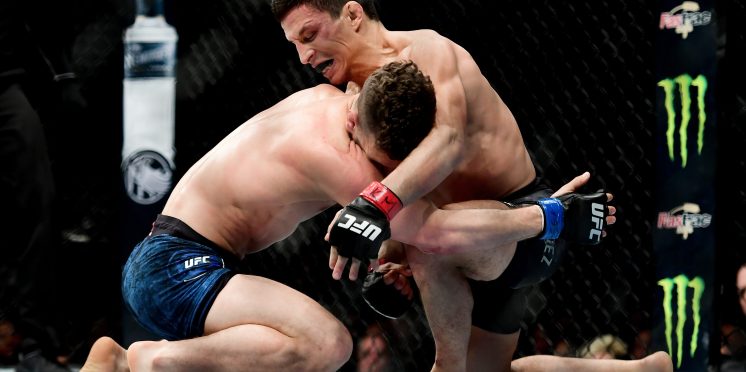 Figueiredo – Benavidez flyweight title rematch slated for July
After an undesirable result for the UFC in their effort to crown a new flyweight champion, the promotion will run back their first attempt from February this year.
As first reported by MMAJunkie, the UFC have set a July 18th date for a rematch between Deiveson Figueiredo (18-1) and Joseph Benavidez (28-6) for the vacant 125 lbs title.
Following Henry Cejudo's decision to vacate his flyweight championship earlier in the year, the UFC set about making a title fight between Figueiredo and Benavidez in February but with the Brazilian missing weight and subsequently defeating Benavidez via second-round KO, Figueiredo was unable to claim UFC gold.
The bout's ending sequence was somewhat controversial however as a clash of heads moments before the stoppage opened up a cut on Benavidez.
While their rematch is pencilled in for July 18th, the venue and location is still to be announced.
---