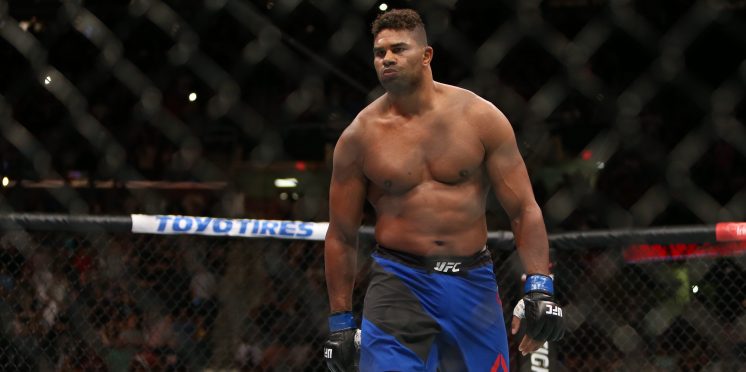 UFC on ESPN 8: Preview and Predictions
For the third time in a week, the UFC emanates from Jacksonville, Florida for a night of fights behind closed doors.
Headlined by an important heavyweight clash between a veteran and a rising star, UFC on ESPN 8 will also boast a main card that looks set to guarantee exciting fight after exciting fight.

Alistair Overeem (45-18, 1 NC) vs. Walt Harris (13-7, 1 NC)

Both fighters have definitive fight-ending power but their respective defensive skills will most likely be where the fight is won and lost.
On the feet, Overeem's chin has been a problem throughout his career as 14 of his 18 losses have come via KO/TKO meanwhile Harris could fall foul of Overeem's underrated grappling ability.
While Overeem could make this into a slower-paced technical bout, I think Harris's tendency to start fast and throw heat down the middle will see Overeem struggle early on.

Pick: Walt Harris

Claudia Gadelha (17-4) vs. Angela Hill (12-7)

Angela Hill has been on a tear recently and will no doubt fancy her chances in this fight against former title challenger Claudia Gadelha.
Hill has showcased a ton of output in her striking and with Gadelha favouring more and more of a stand-up heavy fighting style, there's every chance that Hill could simply outwork the Brazilian for three rounds.
With a questionable gas tank for Gadelha to boot, Hill may well be pick up the biggest win of her career here but I think if Gadelha can secure a takedown early, the path will be clear for Gadelha to get a much-needed win.

Pick: Claudia Gadelha

Dan Ige (13-2) vs. Edson Barboza (20-8)
This is a fascinating bout.
Ige is the natural featherweight here and his pressuring style is the blueprint to beating Edson Barboza.
Ige however will face the best fighter of his career here and one who can capitalise on Ige's gas tank by producing a decent pace.
The cut to 145 lbs for Barboza is the big X-factor in this bout due to his questionable chin, but his speed and rangy attacks could set back Ige's ability to pressure.
It's a tough fight to pick but I think Barboza's quality and speed will be decisive.

Pick: Edson Barboza

Eryk Anders (13-4) vs. Krzysztof Jotko (21-4)

Jotko has a clear path to victory with his wrestling here but Anders has been proven tough to take down.
On the feet, Anders has the more explosive and athletic arsenal to choose from while Jotko is more of a 'meat and potatoes' type of striker.
Honestly, this fight looks set to be a poor quality watch but I'll side with Jotko being able to ground or stall out Anders in close.

Pick: Krzysztof Jotko

Song Yadong (15-4-1, 1 NC) vs. Marlon Vera (17-5-1)

Yadong has serious power and speed on the feet while Vera has a proven quality grappling game, all the while being exciting on the feet too.
Maybe Yadong's explosive style will overwhelm Vera early but I think if Vera can make this a grappling bout, he has the more decisive advantage in this match-up.

Pick: Marlon Vera

(Last Predictions: 2/4, Total: 36/51, 71% Success Rate)
(Success Rate: 2016: 61%, '17: 60%, '18: 58%, 19′: 57%)
---