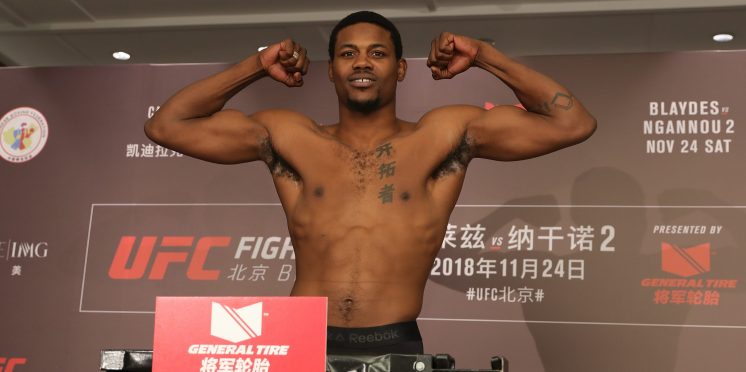 One to Watch at UFC on ESPN 8: Kevin Holland
Kevin "Trailblazer" Holland | 16-5 | 6'3 185 lbs. | Age 27 | Reach 81" | Orthodox Stance | Fighting Out of Fort Worth, Texas
Kevin "Trailblazer" Holland (16-5) fights Saturday, May 16th, on the third UFC Jacksonville event of the week.
Kevin Holland enjoys every time he steps into the cage, posing for selfies and dancing en route to his destination. His care-free attitude is trademarked by his sensational UFC debut in which he volunteered to take a short-notice bout to face perennial contender Thiago Santos (21-7) at UFC 227. Although "Marreta" put the hammer down and got the decision, Kevin impressed UFC president Dana White tenfold.
The Brown Belt from Travis Lutter MMA combines a threatening grappling game with a flair for the magnificent on the feet. He keeps opponents at range with a bevvy of various kicks and he's truly not afraid to try anything experimental in the heat of battle.
Kevin Holland looks to get back into the win column facing fellow Contender Series veteran, Anthony Hernandez (7-1), on Saturday at UFC on ESPN 8.
WHO YOU GOT?
Kevin "Trailblazer" Holland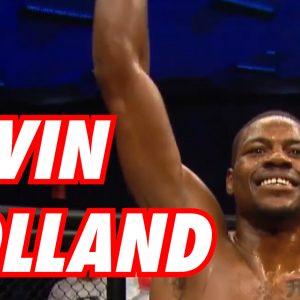 Anthony "Fluffy" Hernandez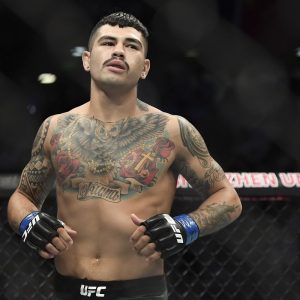 ---