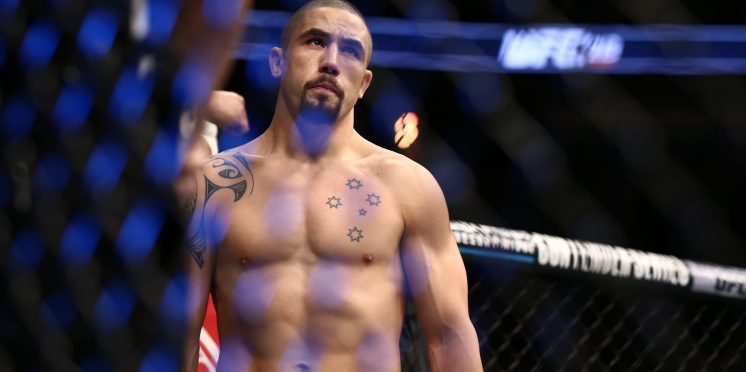 Robert Whittaker reveals 'burn out' behind break from sport
Former UFC middleweight champion Robert Whittaker has revealed that feeling 'burnt out' was the reason behind his self-imposed hiatus from MMA.
Speaking to ESPN's Ariel Helwani on Wednesday, Whittaker explained his reasoning for withdrawing from a proposed UFC 248 bout with Jared Cannonier earlier in the year, his first scheduled match-up since losing his 185 lbs title to Israel Adesanya.
"It's just like anyone else — sometimes you get up and don't want to go into work," Whittaker said.
"And other days it's like you want to go to a hospital to call in sick. You can't just jump to the conclusion that you're burnt out. … I was just not enjoying the process at the time.
"I started feeling like this after the second [Yoel] Romero fight … different things that came up in between just made it worse. [An abdominal] injury everything on the back end of it. Because of that, the need to fight grew but the want to fight declined."
The New Zealand-born Australian would go on to disclose that the realisation of his feelings occurred on Christmas day as his desire to train all but disappeared.
"I put no dates on needing to come back, when I got the hunger to come back that's when I knew I was ready to come back," 'The Reaper' said.
"Mid-February I got back in and felt good, was shedding Christmas weight … then all of a sudden there's a pandemic.
"I didn't go to the gym at all, I just trained because I wanted to train, which is very different from training when you have to. It was weird — there was no schedules, no alarms or nothing; I'd recommend it to anyone if they can."
---