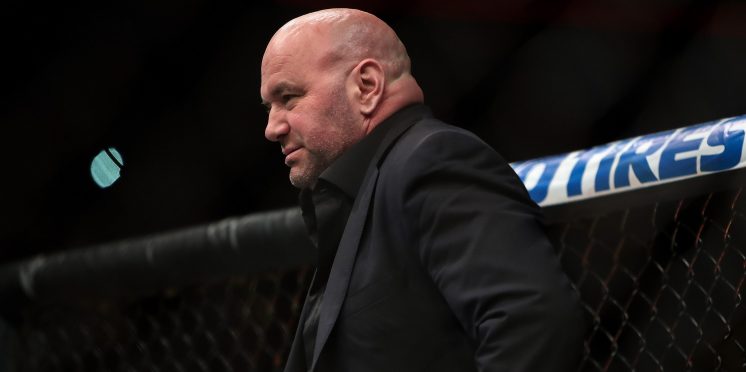 UFC 249 cancelled; all future events postponed
UFC 249 has officially been pulled from the promotion's schedule due to the coronavirus pandemic with all future events postponed indefinitely.
News of the proposed April 18th events cancellation was made on Thursday after Disney and ESPN officials, the UFC's broadcasting partners, told president Dana White that the event should not continue.
"Today, we got a call from the highest level you can go at Disney, and the highest level at ESPN … and the powers that be there asked me to stand down and not do this event [next] Saturday," White told ESPN's Brett Okamoto.
In a statement, ESPN said it "has been in constant contact with the UFC regarding UFC 249. Nobody wants to see sports return more than we do, but we didn't feel this was the right time for a variety of reasons. ESPN expressed its concerns to the UFC and they understood."
Despite an order by the California State Athletic Commission to cancel all combat sporting events through May 31, UFC's proposed venue of the Tachi Palace Casino Resort did not have the ban apply due to its location on tribal lands.
"It's been a battle since day one," White said of the card. "We've been fighting nonstop all day and all night, since this pandemic started, to put on this event on April 18.
"Tachi Palace in California, the Indian reservation, has had our back this whole time, has stood their ground and was willing to do this fight. And let me tell you this: When the world gets back to normal, California, that [fight] will be at Tachi Palace."
With all future events postponed as well as UFC 249, White would say that he will 'take care' of as many fighters as he could.
"All of my fighters that are under contract with me, I want them to feel safe, take time with your families and enjoy this time," White said Thursday. "Don't worry about the financial part of this. You're gonna get the fights in your contract, and I'm gonna make things right with the people who were willing to step up and fight next weekend on April 18.
"And I'm gonna take care of as many people as I possibly can and do whatever it takes to make these guys all feel comfortable."
---