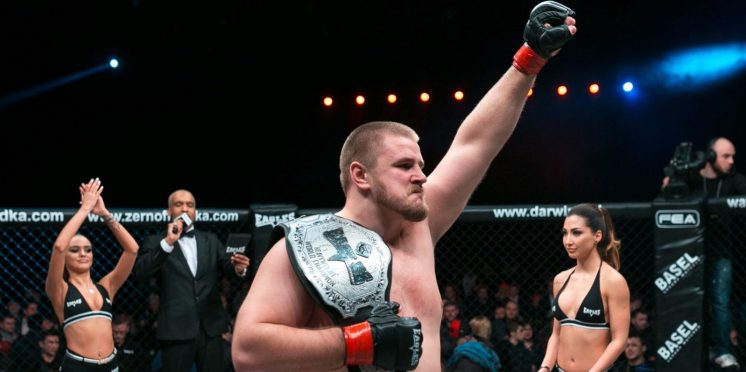 One to 'Watch' at UFC Lincoln: Alexander Romanov
Alexander "King Kong" Romanov | 11-0 | 6'2 265 lbs. | Age 25 | Reach N/A | Southpaw Stance | Fighting Out of Comrat, Moldova
Alexander "King Kong" Romanov's (11-0) octagon debut at UFC Lincoln, one week after the uncertain UFC 249, is looking less likely by the day. At only 25 years old though, this heavyweight has a streak for the ferocious and is already intriguing in the shallow 265 lb. division.
The southpaw trains out of Lion Club in Comrat, Moldova where he has lived his whole life. Alexander Romanov became a professional MMA fighter after losing his final pro kickboxing bout. "King Kong" moved to MMA in 2016 and made it look easy.
Romanov's striking is supremely creative for a big man with flying knees and kicks. His athleticism translates to grappling where he ragdolls heavyweights with trip and slam takedowns. On the ground, the 25-year old makes you look scrawny with his pressure and opponents can only flail their limbs as they get grounded and pounded out.
"King Kong" has secured all of his wins by finish, six by KO/TKO and five by submission. Three stoppages inside one minute show just how dominant he's been in the Caucuses.
WHO YOU GOT?
Alexander "King Kong" Romanov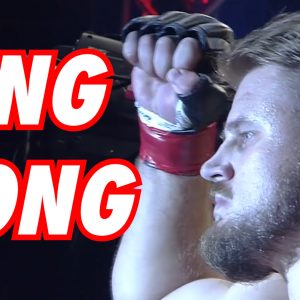 Raphael Pessoa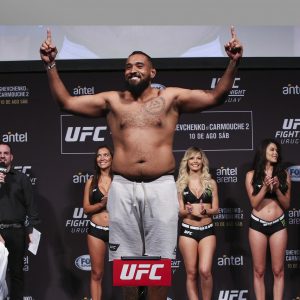 ---