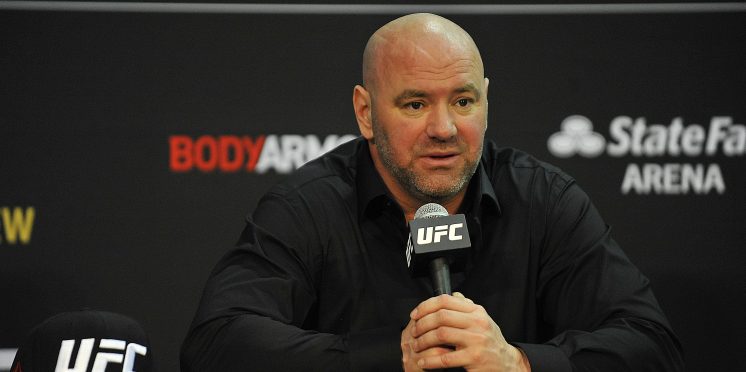 UFC relocating UFC: London to the U.S.A
UFC Fight Night 171 will no longer take place in England's capital city.
Announced by UFC president Dana White to SportsCenter following the conclusion of UFC Fight Night 170, this upcoming weekend's event which had been set to take place in London, England will be moved to an undetermined location in the U.S.A.
The decision to move the proposed UFC: London event comes following the expanded restrictions on travel from Europe to the United States in light of the coronavirus pandemic.
"Obviously, things are changing by the hour," White said on ESPN. "This morning, they announced new travel restrictions for the U.K., so [the March 21 event] can't continue in London. But the fight will go on. We're working on finding a new venue, likely in the United States, and I have my matchmakers literally working right now to put together the undercard."
Due to legislature in Las Vegas and New York, the UFC's plan to host their next four events are now up in the air. While the promotion had planned on hosting events in its own APEX facility in Las Vegas, that decision is no longer feasible after the Nevada State Athletic Commission on Saturday suspended all combat sports events in the state. Another NSAC meeting has been scheduled for March 25th, but the UFC is already in the process of moving planned cards on March 28th and April 11th.
UFC 249 which had been set for New York is also undetermined due a state of emergency which has seen a ban for all large gatherings of more than 500 people.
"Unless there's a total shutdown of the country, where people can't leave their houses and things like that, these fights will happen," White said. "We're gonna move on. These fights will happen. These guys will compete. We will find venues, and we will figure this thing out. I mean, the only thing that's gonna stop us is a complete government shutdown, where everybody is confined to their homes."
---