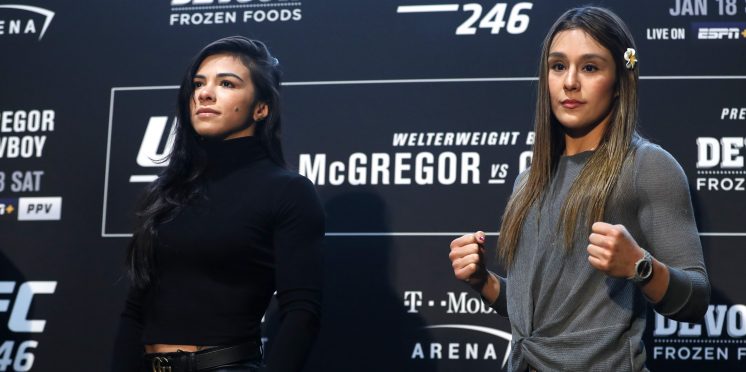 Alexa Grasso vs. Claudia Gadelha scrapped from UFC 246
After missing the strawweight limit by 5.5 lbs, Alexa Grasso has been pulled from this Saturday's UFC 246 event.
Grasso (11-3) would weigh in at 121.5 lbs on Friday and per Nevada State Athletic Commission rules (NSAC), the 26-year old has been ruled ineligible to compete against Claudia Gadelha.
Despite Gadelha's own desire to accept the fight following the failed weigh-in of her opponent, NSAC rules dictate that any weight disparity beyond three-pounds is not allowed for a strawweight bout.
As a result, UFC 246 will go ahead with 11 bouts on the card and it is still uncertain whether either competitor will receive payment or which fight will replace the strawweight contest on the main card.
Gadelha took to her Instagram account to react to the news of her fight cancellation:
I worked so hard for this and I was so excited to put in a show for you all tomorrow but unfortunately my fight isn't gonna happen because my opponent missed weight by 5.5 pounds. I still wanted the fight because I am a bad bitch but Nevada Commission athlete didn't aloud the fight to happen. A big thanks for my coaches, teammates, family and whole team for the amazing camp!! We will run it back!!
---