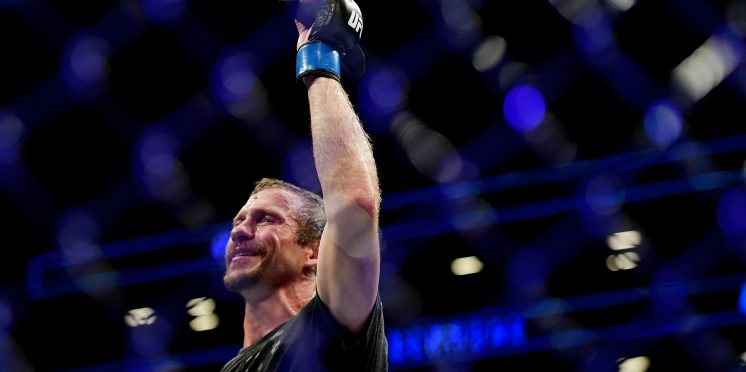 Is it worth betting on the man they call 'Cowboy'?
Comeback fights always attract a lot of attention, and Conor McGregor's bout with Donald Cerrone, otherwise known as 'Cowboy', has tongues wagging. There is always a chance that the big-name misses a step and gets knocked out which begs the question: will the odds-on favourite McGregor survive? This is a dream matchup for sports betting enthusiasts, and here's why.
McGregor's opponent is an interesting choice – because he doesn't meet the expected criteria when rockstars get back into the Octagon, or even the boxing ring, for that matter.
A classic example of this would be Tyson Fury's return in 2018, the man they call the 'Gypsy King' had been out of the ring for three years when he decided to make a comeback in a fight against Sefer Seferi. It's safe to say that no one had ever heard of the Albanian fighter at the time, and that's just the way that Frank Warren wanted it when choosing Fury's opponent.
For that particular bout, Fury was at odds of 1/45 in boxing betting to win, as opposed to his 8/11 odds that he is priced at for part two of the Deontay Wilder saga. Needless to say, you can see how the promoters like their rusty stallion to run against a lame horse after some time out the ring.
Every1 Wellcome to my weigh in!
Going to be good.😜😂😎🥊✅💋🙏🏻 pic.twitter.com/MIRmRHDyhW

— TYSON FURY (@Tyson_Fury) June 8, 2018
That's because the rule of thumb is that you can't have your man lose straight away, so it's best to try and find a less experienced boxer that is keen on making a quick buck and ease them back into it. That might be a slightly cynical approach, but undoubtedly a true one in many areas of the sport.
Now, in McGregor's case, Donald Cerrone isn't a bad fighter by any means and this bout is by no means a full gone conclusion. At 36-years-old, Cerrone has wisdom and experience on his side as the American fighter has literally double the amount of professional bouts as his Irish counterpart.
As far as the general mood of the fight goes, the Irishman is obviously priced as the favourite and, when punters go to bet on the fight between McGregor and Cerrone, they will see him at short odds of 4/11. Now, that would suggest that McGregor will make light work of his opponent but, after you look at this tussle from every angle, it's hard to see that happening, especially after studying Cerrone's pedigree.
The Colorado-born cowboy is what you call as hard as nails. His background in jiu-jitsu and kickboxing gives him all the attributes that are required to make a successful UFC fighter. In fact, Cerrone has enjoyed 36 professional wins in the cage and is a respected name in the business.
So, if you're thinking that he has been plucked out of retirement to fight Conor McGregor – then you would be wrong. This has the makings of a tricky night for the 31-year-old Irishman, and he will need to do more than just turn up to win. To be perfectly fair, the odds do suggest that to some degree with 'Cowboy' priced at 15/8, which in many ways keeps the door ever so slightly open for an upset.
Simple enough. pic.twitter.com/I5NjkxqjPr

— Cowboy Cerrone (@Cowboycerrone) December 17, 2019
Equally, you can imagine how determined 'The Notorious' is to make amends for his defeat to Khabib and that's probably why, coupled with his illustrious past in the Octagon, he is the favourite at this stage. It would be unfair not to mention how hard he has worked in the gym during the build-up, so you can't, for a second, say that he is not seriously considering his opponent's strengths – and his own weaknesses.
All in all, it should be a thrilling night of action when the two meet. The world may not know too much about the cowboy at the moment, but should he lasso a rather rusty McGregor, he will surely never be forgotten.
---