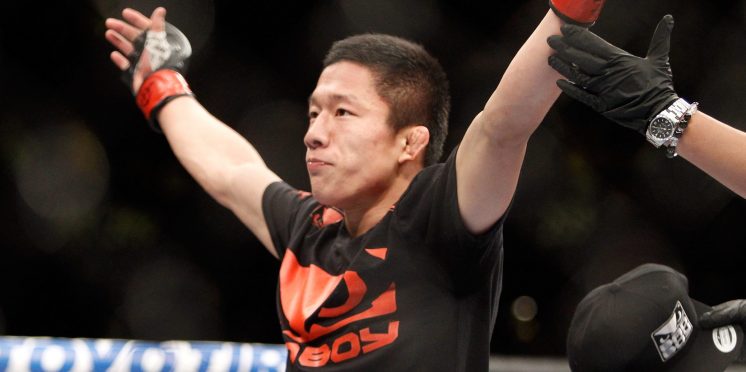 Kyoji Horiguchi vacates Bellator bantamweight title after injury
After winning the Bellator bantamweight title in a marquee cross-promotion bout with RIZIN, Kyoji Horiguchi has relinquished the promotion's championship following a serious knee injury.
With surgery required on the injury, and a suspected 10-month absence from competition as a result, Horiguchi's decision was made official by Bellator on Wednesday.
"I feel terrible for Kyoji about the injury he suffered to his knee, but in the true spirit of martial arts and being a true champion, he has elected to vacate his title and allow the division to move forward in his absence," Bellator president Scott Coker said of Horiguchi's recommendation. "After fully healing, we plan to give Kyoji an immediate title shot."
Horiguchi (28-3), who has also vacated his RIZIN championship, claimed Bellator's 135 lbs title in June after recording a unanimous decision win over Darrion Caldwell at Bellator 222. Horiguchi's win marked the second time he had defeated Caldwell in a year after originally recording a third-round submission win for the inaugural RIZIN bantamweight title.
---