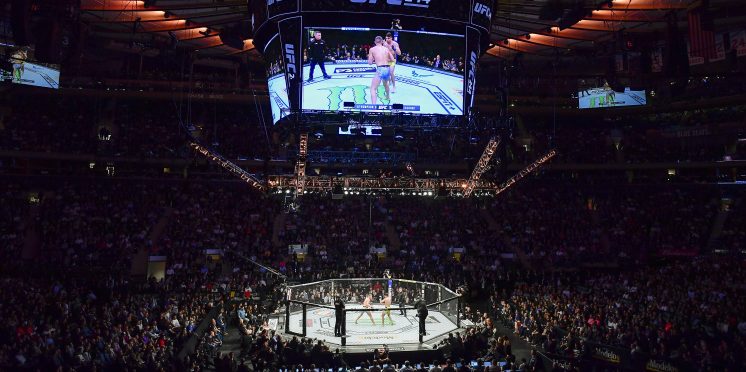 UFC make amendments to USADA drug testing protocol
After numerous cases of contaminated supplements being the source of drug test failures, the UFC and its drug-testing partner the United States Anti-Doping Agency (USADA) have revised their drug testing policy.
Announced by the promotion on Monday, the UFC will now implement a "UFC prohibited list" which will set a threshold limit on what will produce a 'positive drug test' for several banned substances. In addition to the prohibited list, the promotion will also produce a list of "certified supplements" that will offer immunity to fighters if they are later found to be contaminated.
"Putting forth a fair anti-doping program with due process protection is integral to having a strong and comprehensive program," said UFC senior VP of athlete health and performance Jeff Novitzky in a statement. "A combination of the pervasiveness of low-level contaminants in our environment and the increased levels of testing sensitivity of anti-doping laboratories has created an explicit need for decision concentration levels to ensure that the program is penalizing intentional cheaters and not those athletes who have been faithfully adhering to the anti-doping policy."
Novitsky would also confirm that the updated policy would go into effect immediately and would also apply to any open cases still pending.
---