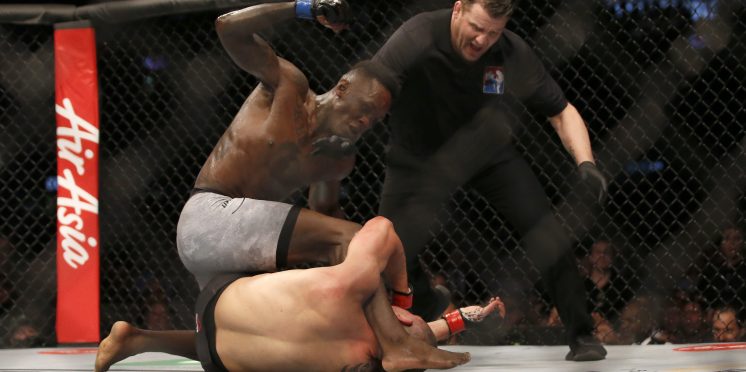 What's next for the UFC Middleweight Division?
The UFC's middleweight division is perhaps the most top-heavy in the promotion today, with a stark difference between those anywhere near title contention and the rest of the weight class.
Ever since Anderson Silva's legendary reign as champion ended in 2013, there has been an endless carousel of talent circulating the top five at 185 lbs.
Looking back at the twilight years of 'The Spider's' rule, we see names all but forgotten in the present day UFC – Mark Munoz, Yushin Okami and Costas Philippou.
Chris Weidman was to defend his own belt three times – seven less than Silva's run – and since his 2015 loss to Luke Rockhold, the middleweight title has only been successfully defended once by Michael Bisping.
The carousel continues to this day, and with so many top middleweights fighting in the past couple of months, it's the perfect time to examine what's next.
Israel Adesanya's first title defence
Who is set to challenge 'Izzy' first is by far one of the most intriguing questions in MMA right now. Adesanya has just come off a win against 'Bobby Knuckles' Robert Whittaker, stopping the Aussie's nine-fight winning streak dead in it's track to extend his own unbeaten record to 18-0.
What awaits the Nigerian-Kiwi isn't exactly clear. The fight that makes the most sense would be against Paulo 'Borrachinha' Costa, especially as the pair have made their dislike for each other abundantly clear. However, a wrist injury following his battle with Yoel Romero in August seems to be holding up the Brazilian.
There are rumours flying around that Romero might be looking to step in, but UFC president Dana White has waded into the conversation to discredit these reports, but we all know how reliable he is as a source.
But if not Romero, who gets the call?
There are two gorilla-monikered fighters who are taking up position #4 and #5 in the rankings who both are calling for title shots against 'The Stylebender'. Jared 'The Killa Gorilla' Cannonier and Darren 'The Gorilla' Till are both new to the division. Cannonier has had three wins at 185 lbs since making his way down from heavyweight en route via five pitstops at 205 lbs. Cannonier has made a mark on his new stomping grounds, impressively stopping all three of his opponents.
Till is even newer however, making his debut in the weight class last weekend with a split decision over Kelvin Gastelum. Not one for modest statements, Till has been filling headlines with his post-fight statement that he and Israel are 'made to fight.'
Does any of this get use closer to an answer? Not really.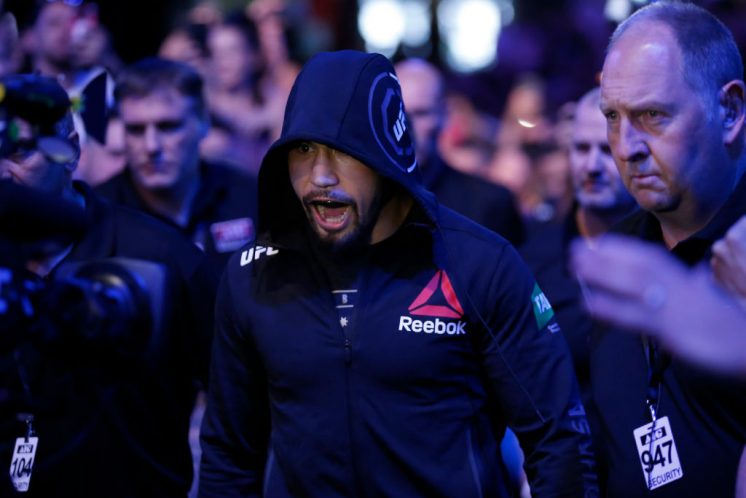 What now for Whittaker?
Fan favourite Robert Whittaker notably said that his first action post-Adesanya would be to go to a restaurant and start 'smashing dumplings,' though he was less clear about his ambitions for a next opponent.
There are a number of options which would draw huge PPV numbers as a main event, or could headline a standard broadcast card. He stacks up well against everyone in the division – being one of the most well-rounded in the world means he can handle almost any type of fighter.
Rob has, however, been stuck on the injury bench for much longer than many of his middleweight colleagues and his knockout loss to Adesanya has led to a 60 day medical suspension. Whittaker is a smart man in and out of the cage, so there is a fair chance he takes some time to sit and wait for the right moment to strike.
Despite the loss, he is still the top-ranked contender, sitting above Costa (#2) and Romero (#3). If Costa receives the first shot at Adesanya, then there is a chance that Whittaker vs Romero III might be set up.
It's a fight that everyone wants to see, even the ones saying they don't. The two wars that Romero and Whittaker put on have likely taken some longevity from the careers of both men, but after two close decisions and ten explosive rounds, there is much to be gained from the trilogy.
In PPV terms, the two are some of the biggest draws in the sport and a title eliminator could co-main any card. In competitive terms, over 50 minutes of fighting the pair have been almost inseparable, and the chaotic list of media scores for the second fight reflects this perfectly.
If that's not to be, though, there are many more options for Whittaker. One that sparks my interest would be against Darren Till. Both men are former welterweights with one-punch knockout power and huge fan backings in their respective nations. Headlining a 'Fight Night' in one of their hometowns seems like a possibility, undoubtedly with a typically weak undercard that Dana reserves for these occasions.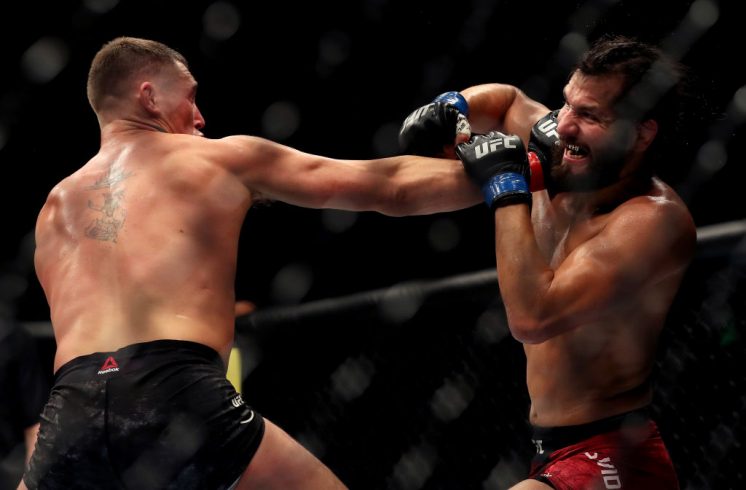 Cannonier vs Till for a title-shot eliminator-eliminator bout?
If Whittaker does indeed take some time to recover fully from this loss, expect Till to start calling out anyone and everyone in the division. Other than the inevitable twitter beef with Izzy, it'd be interesting to see where his attention is directed.
Cannonier is available following his September victory over Jack Hermansson in Copenhagen and, as the two are neck-and-neck on paper, it'd be interesting to match them up.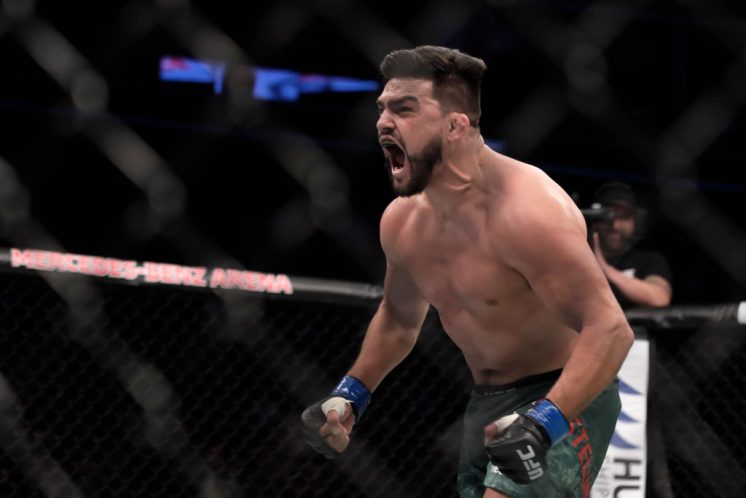 Where does Gastelum go?
Kelvin Gastelum has taken two decision L's on the trot, and is going to be seeking a win to cling onto the momentum he's built in the past few years. Derek Brunson seems like the obvious choice for him – the fan popularity and upwards movement are there, but it should be a winnable fight if he shows up in top form.
UFC Middleweight Rankings
The UFC updated their rankings on 4th November, with the following fighters listed:
     C. Israel Adesanya
Robert Whittaker
Paulo Costa
Yoel Romero
Jared Cannonier
Darren Till
Jack Hermansson
Kelvin Gastelum
Ronaldo Souza
Derek Brunson
Edmen Shahbazyan
Ian Heinisch
Uriah Hall
Brad Tavares
Antonio Carlos Junior
Omari Akhmedov
---