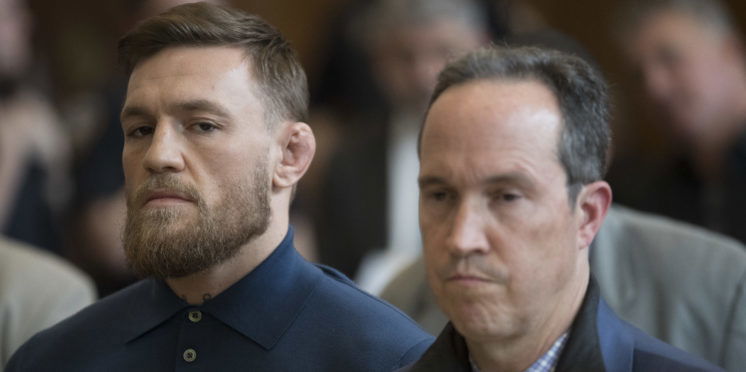 Conor McGregor appears in court concerning pub incident
Conor McGregor appeared in Dublin District Court today after being charged with the alleged punching of a man in a Dublin pub in April.
The former two-weight UFC champion faces a single assault charge following an investigation by Garda (Ireland's police service) after the alleged assault took place in the Marble Arch pub in Dublin.
While McGregor was present in court, proceedings were adjourned until November 1st at the request of McGregor's legal team.
As a result, McGregor will now have to submit a plea deal or contest the charge next month.
Video emerged of the alleged attack in August with TMZ being the first to obtain the footage. The 31-year-old is seemingly shown to strike a man sitting at the bar after he refuses a drink from McGregor.
According to The Irish Independent, McGregor was questioned surrounding the incident in May after the alleged victim filed a complaint.
---