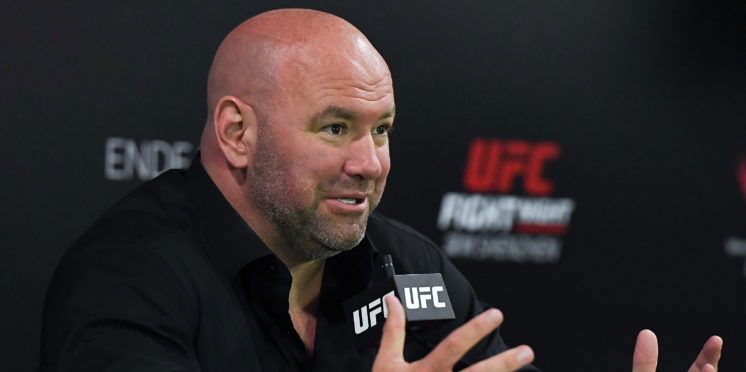 Dana White rules out final BJ Penn fight
After video surfaced of BJ Penn engaging in a fight outside of a Hawaii night club, UFC president Dana White has ruled out a final hurrah for the former two-weight champion.
Penn (16-14-2) had been expected to fight one more time for the UFC despite a current winless streak that dates back to 2010. With the latest in a recent series of out of competition incidents however, Dana White has seemingly put an end to Penn's 18-year affiliation with the promotion.
"He won't fight again, that's it," White told ESPN's Brett Okamoto. "That's a wrap. It's not even that this was the last straw. I didn't love him continuing to fight anyway, but with the relationship that he and I have… he gets me on the phone, begging me for another fight. It's hard to turn him down.
"After what I saw in that video, BJ needs to, you know, he needs to focus on his personal life before he thinks about fighting.
"I don't want to sit here and pick BJ Penn apart," White continued. "I think we all know what BJ Penn needs to do and hopefully BJ Penn knows what BJ Penn needs to do. What I saw in that video was sad and I love the kid. I hope he gets his life together. If BJ Penn needs me, all he has to do is pick up the phone and ask."
---