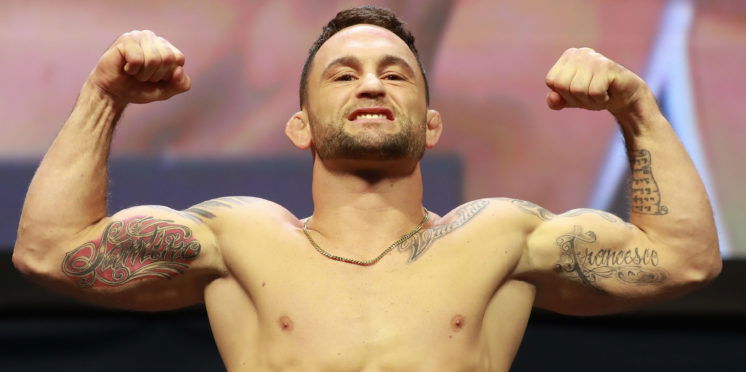 Frankie Edgar confirms move down to bantamweight
Following an unsuccessful featherweight title bid against Max Holloway last month, Frankie Edgar will make a move down to the bantamweight division.
Confirming the news on his Instagram account, Edgar's change in weight class will mark the third division that he has fought under. Edgar claimed the UFC's lightweight championship in 2010 and subsequently moved to featherweight in 2013 after losing his title.
Edgar said of his decision: "The cat's out of the bag! I've been reluctant to cut down my whole career but I feel like now is the time. Excited for a new beginning!"
ESPN had originally reported on Edgar's move to 135 lbs after speaking to both Edgar's agent,  Ali Abdelaziz, and his longtime head coach, Mark Henry.
"We have already started discussing Frankie's bantamweight debut," Abdelaziz told ESPN. "We're hoping it will be at UFC 244 on Nov. 2 at Madison Square Garden, but 100 per cent Frankie's next fight will be at 135 pounds."
Henry added: "It feels like a new beginning for us. I love the kid, and I feel it will be safer for him at 135. He always does better when he fights guys his own size. When he's fighting guys with similar height and range — sometimes they still weigh more than him, but I feel like it's an even playing field.
"He was barely cutting any weight at featherweight. I think during this last camp, he was 152 pounds a few weeks before the fight. And he hadn't started cutting yet."
---