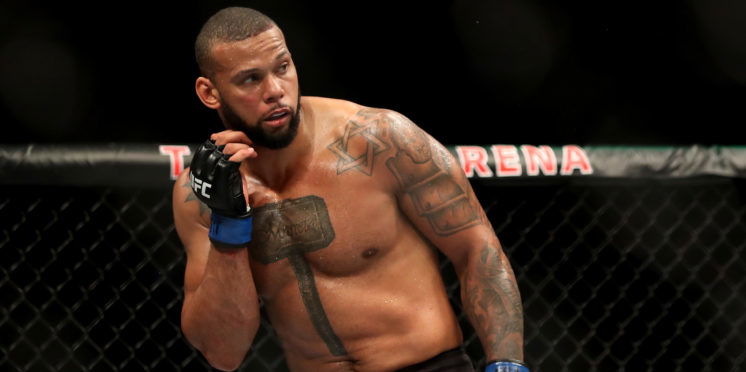 Severity of Thiago Santos' knee injury revealed
In producing a valiant display against Jon Jones at UFC 239, Thiago Santos will now sit on the sidelines following a comprehensive injury to his left knee.
Santos was on the wrong side of a split decision loss to Jones this past weekend but the Brazilian was visibly stunted by a knee injury during the attempt to claim the UFC light heavyweight title.
With Santos' having since undergone an MRI scan taken on Monday, 'Marreta's' tests revealed that the meniscus and all of the ligaments in his left knee are completely torn per a report by Combate.
It is also believed that Santos' right knee has also sustained damage in his attempts to compensate for his left knee's injury. Although Santos will receive further tests later this week to determine the severity of his right knee, 'the most optimistic scenario is that the fighter stays eight months in recovery' according to the Brazilian outlet.
---