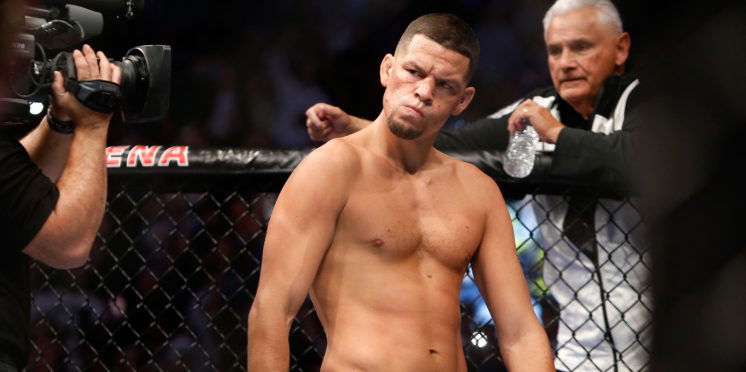 Nate Diaz rules out trilogy fight with Conor McGregor
Nate Diaz has ruled out a trilogy bout with rival Conor McGregor after stating that he is 'not interested in it at all'.
Speaking on Ariel Helwani's MMA Show this Monday, the former lightweight title challenger dismissed the idea of a rubber match with McGregor.
"I'm not interested in it at all," Diaz said. "I'm interested in winners. He lost his last fight, and I won my last fight. You think I'm trying to fight someone who just got his a** beat all over the place? I'm a black belt in jiu-jitsu. That s*** wouldn't happen to me."
The 34-year old would also offer a glimpse into the reasons for his near-three-year absence from the Octagon.
"[The UFC] were dissing me, saying I f****** turned down fights," Diaz continued. "I was like, 'Dude, what are you talking about?' You're giving this guy the world, and you're putting this guy down. That's why I haven't been fighting. Why would I work for you while you're over here playing me?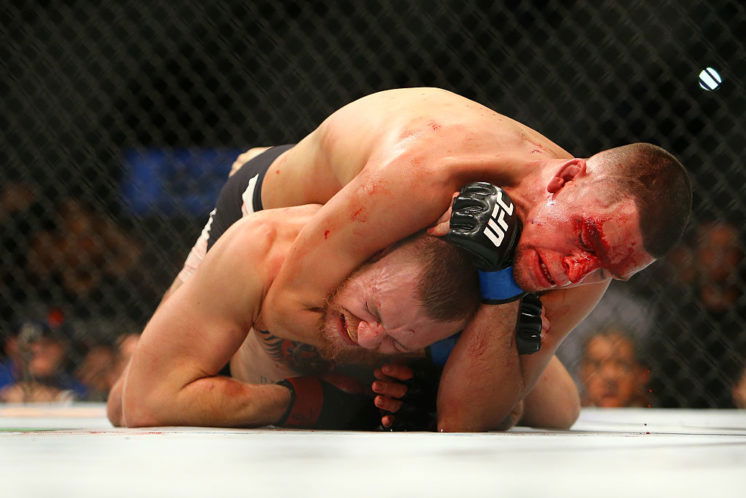 "Three years went by and then they start expecting me to start screaming for f****** Conor as soon as he loses? Nah, dude, I won that last fight. I'll fight Khabib. Then Khabib is playing like I have to win something to get to him. I'm like, 'What are you talking about, dude? You have to win to get to me. I slapped you.'"
With Diaz now set for a return bout against Anthony Pettis at UFC 241 in August, the Stockton born fighter would also rule out a return to the lightweight division.
"That's in the past. I think it's time to fight at a more comfortable weight class. There's nothing for me there. I already did everything, beat everybody. I feel I'm the king of that division anyways. I mean, I am the king of that division."
---