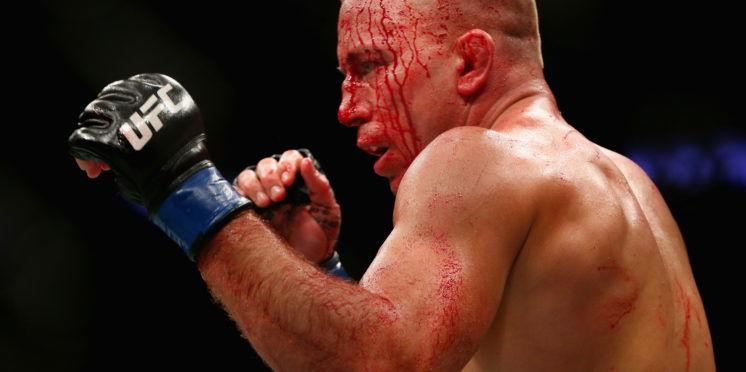 Who Is The Best Welterweight Of All Time?
Anthony Pettis' Superman Punch at UFC Fight Night 148 symbolises an exciting new period for 170 lbs. The stacked welterweight division has witnessed a complete changing of the guard in recent years with new blood dethroning old titans. Georges St-Pierre's recent retirement has triggered a debate over who is the best welterweight of all time.
MMA legend GSP, former champion Tyron Woodley and the veteran Robbie Lawler are all in contention for the title of best welterweight of all time.
Georges St-Pierre (26-2)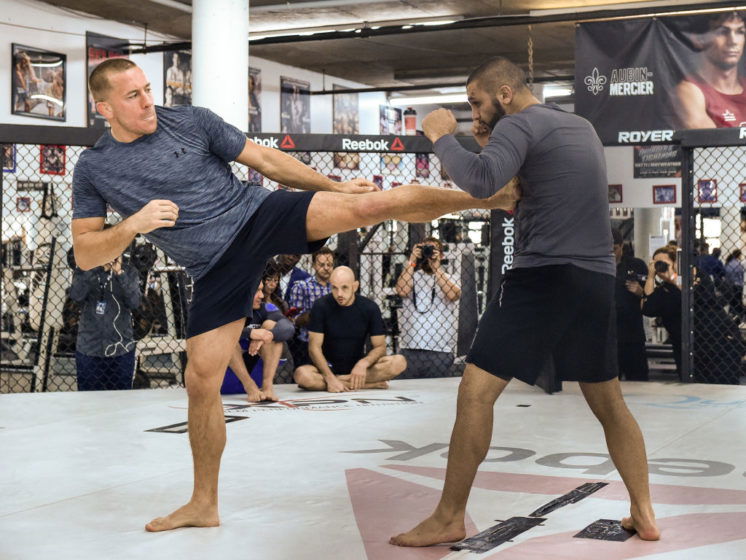 Georges 'Rush' St-Pierre is widely regarded as the greatest mixed martial artist of all time. Fighting out of Tristar Gym and trained by the renowned Firas Zahabi, the 37-year-old Canadian is a specialist in Kyokushin Karate and Brazilian Jiu-Jitsu. GSP holds famous victories over Matt Hughes, Matt Serra, BJ Penn, Dan Hardy, Nick Diaz and Carlos Condit.
The highly skilled fighter is incredibly versatile, able to comfortably fight on the ground or trade strikes whilst standing. Throughout his long MMA career, GSP controlled the pacing of his fights with his vast array of tools. St-Pierre drained fighters' energy by smashing them with explosive takedowns. His unpredictable fighting style made it difficult for other fighters to plan a strategy. An elite athlete with great conditioning, GSP changed levels with ease and picked apart his opponents' defence.
GSP suffered surprising upsets early in his career but bounced back and decisively avenged those losses. He is hotly tipped to make his return in a superstar showdown against Dagestani wrestler Khabib Nurmagomedov next April. After so many comebacks, are MMA legends ever really retired?
Tyron Woodley (19-4-1)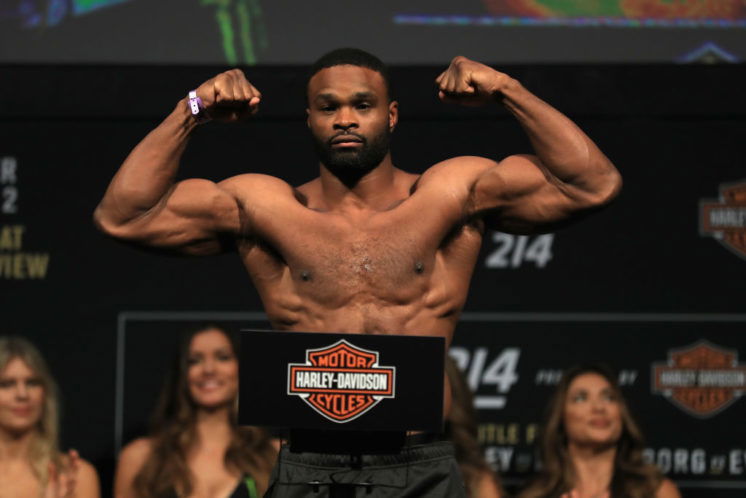 Tyron 'The Chosen One' Woodley is the former UFC welterweight champion. Trained by the well-known striking coach Duke Roufus, Woodley is a training partner of fellow UFC fighters Ben Askren and Anthony Pettis. 'T-Wood' has notable wins over Stephen 'Wonderboy' Thompson, Robbie Lawler, Demian Maia, Kelvin Gastelum and Carlos Condit.
Woodley combines a variety of styles, changing levels to set up his explosive right hand. A two-time 'All-American' wrestler, T-Wood is a highly talented takedown artist. Its virtually impossible to take the double leg against Woodley due to his wide stance. The 37 year-old submitted the upstart Darren Till via D'Arce choke. Sometimes unfairly criticised for his patient fighting style, Woodley is a deadly counter-striker, building up pressure with leading feints and threatening the takedown.
The former champ defended his title four times before losing a unanimous decision to rising star Kamaru Usman. Woodley is booked into a headline rematch against Robbie Lawler, with Woodley previously knocking the legend out in a first round finish back at UFC 201. T-Wood is also pursuing a rap and film career, releasing his debut album Chaos Theory earlier this year.
Robbie Lawler (28-13-0, 1 NC)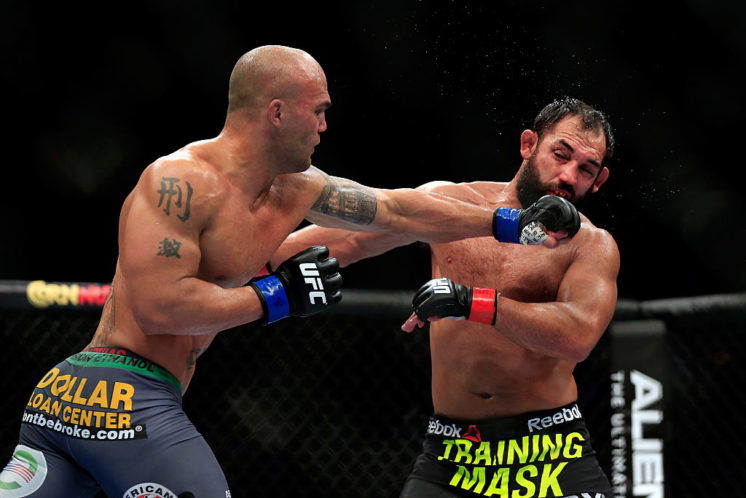 'Ruthless' Robbie Lawler is the former UFC welterweight champion who also competed in Strikeforce, PRIDE and EliteXC. Starting his career in 2001, the veteran has a long list of wins including victories over Donald Cerrone, Rory MacDonald, Carlos Condit and Josh Koscheck.
Lawler currently fights out of Combat Club, training under Henri Hooft. The former American Top Team fighter is one of the most complete kickboxers in the UFC, establishing boxing range with stiff jabs. The southpaw striker peppers opponents with powerful punches. He also has strong takedown defence, catching fighters with significant strikes if they attempt to close the distance. 'Ruthless' is a hard-hitting boxer who circles his opponents into savage right hooks.
After losing his title to Tyron Woodley, Lawler has suffered a recent career slump, losing to UFC newcomer Ben Askren in his last bout via a controversial submission. However, Lawler now has the opportunity to bounce back into the win column with a rematch against Woodley on June 29th.
Who Is The Best Welterweight Of All Time?
Georges 'Rush' St-Pierre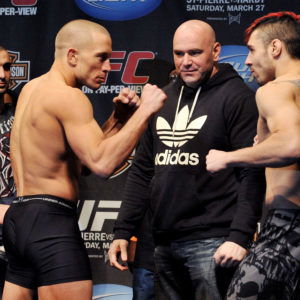 Tyron 'The Chosen One' Woodley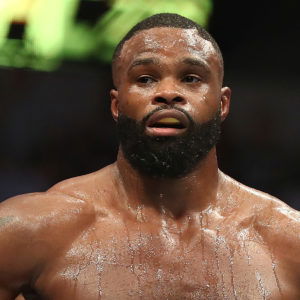 'Ruthless' Robbie Lawler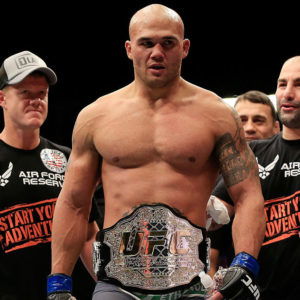 ---