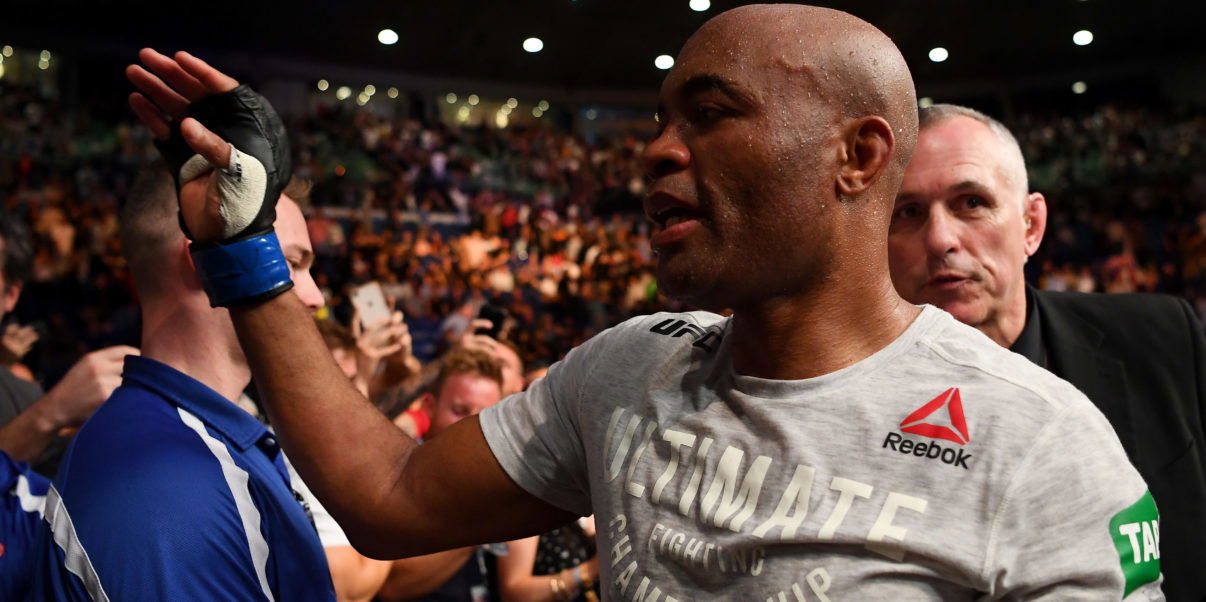 Who Is The Best Middleweight Of All Time?
After the recent Fight of the Year showdown between Israel Adesanya and Kelvin Gastelum, the UFC middleweight division has never been more exciting. With massive attention on the stacked middleweight division – and MMA fans eagerly awaiting for the upcoming title fight between Adesanya and defending champion Robert Whittaker – the question of who is the best middleweight of all time is trending once again.
MMA legend Anderson Silva, UFC star Luke Rockhold, current titleholder Robert Whittaker, Bellator champion Gegard Mousasi and former UFC champion Chris Weidman are all worthy contenders for the best middleweight of all time.
Anderson Silva (34-9-0, 1 NC)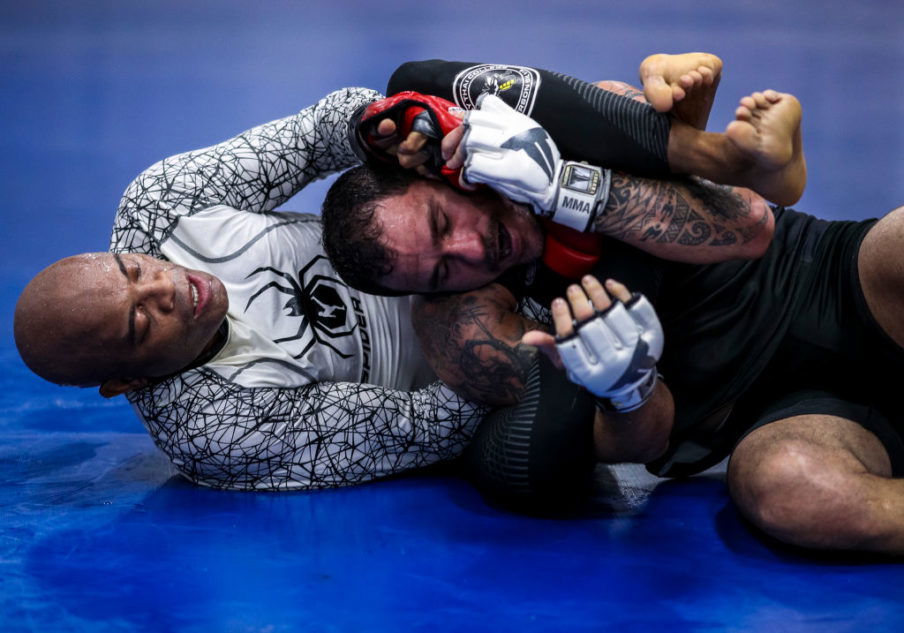 Anderson Silva is a former UFC middleweight champion who holds the record for the longest title reign in the promotion's history. 'The Spider' hass widely been acknowledged as the greatest MMA fighter of all time by pundits and peers alike.
Fighting out of Curitiba, Brazil, the 44-year-old legend is a specialist in Muay Thai, boxing and Taekwondo. Silva is an expert at trapping opponents with a series of preemptive strikes. He is highly adaptable with the ability to finish a fight using his punching power or submit notable wrestlers like Dan Henderson. Silva's skill at dodging attacks like a scene straight from The Matrix combined with his explosive stand-up made him the most dangerous fighter in the UFC. His highlights reel features famous victories over Demian Maia, Forrest Griffin, Rich Franklin and Vitor Belfort. Although his powers peaked before Conor McGregor brought MMA into the mainstream spotlight, Silva is still one of the most creative fighters on the UFC roster.
Despite several recent losses, longtime MMA fans will never forget Silva's dazzling performances inside the Octagon or his utter dominance as middleweight champion. 'The Spider' submitted tough wrestler Chael Sonnen via triangle armbar, despite breaking his ribs during the fight. Fight fans are hoping the resilient veteran will bounce back from a loss to Adesanya with a victory against American middleweight Jared Cannonier at UFC 237.
Luke Rockhold (16-4)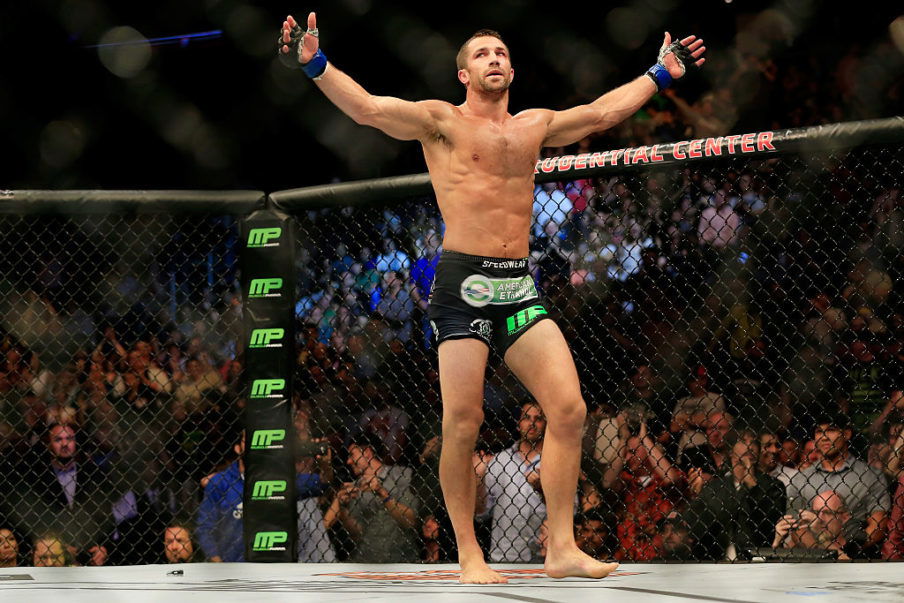 Luke Rockhold is the former UFC middleweight champion and former Strikeforce middleweight Champion. The American Kickboxing Academy fighter viciously ended Chris Weidman's unbeaten UFC reign via TKO. Rockhold has also beaten the veterans Ronaldo Souza, Michael Bisping and Lyoto Machida.
Rockhold is one of the tallest middleweights ever to enter the Octagon and expertly uses his long reach to his advantage. Rockhold capitalises on his opponent's mistakes, circling them into his devastating kicks. Although the southpaw striker is known for his offensive striking, his wrestling defence is also exceptional and will have no doubt been battle tested in the gym that also boasts elite wrestlers like Cain Velasquez, Daniel Cormier and Khabib Nurmagomedov. He effectively uses his BJJ training to counter wrestle with slick transitions to reverse opponents on the ground.
After a surprise loss to Michael 'The Count' Bisping and a brutal KO by the formidable Yoel Romero, Rockhold has moved up to Light Heavyweight. Fans are anticipating a potential fight against fellow giant and AKA enemy Jon Jones. Despite the recent slump, the two-time middleweight champ will be remembered for his diverse skillset.
Robert Whittaker (20-4)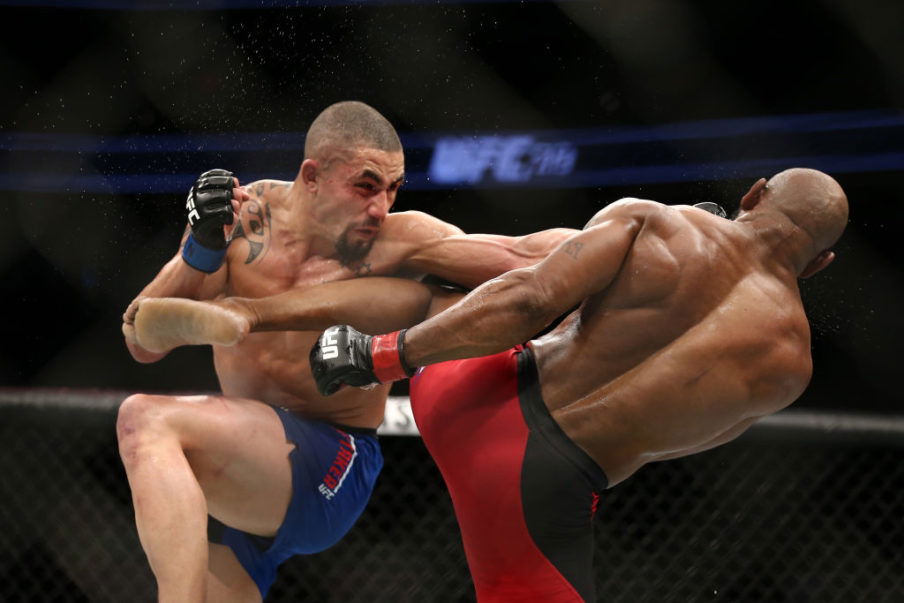 Born in New Zealand but fighting out of Australia, Robert Whittaker is the reigning UFC middleweight champion. 'The Reaper' holds gruelling victories over Yoel Romero, Ronaldo Souza and Uriah Hall.
Whittaker is a quiet, well-spoken fighter with a formidable arsenal. Affectionately known as 'Bobby Knuckles' by the MMA community, the former welterweight trained in Karate from an early age. He effectively jabs with his front kicks which wear down athletes' stamina and cause powerful knockdowns. Whittaker sets the tempo of a fight by using his short feints and sharp boxing skills to easily close distance inside the Octagon. The champion was the first fighter to knockout Ronaldo Souza, demonstrating his devastating power. He also has a strong wrestling background with a successful freestyle amateur career. Whittaker qualified for the 2018 Commonwealth Games but quit the squad due to contract issues with the UFC.
Training at PMA Super Martial Arts, Whittaker has suffered several setbacks from nasty injuries including recent emergency surgery. He is the kingpin of an exciting division full of elite MMA athletes including upcoming talent Israel Adesanya. Whittaker is now expected to defend his title against Adesanya in a battle between the Oceanic fighters and if Whittaker emphatically defeats Adesanya, it will be hard to predict anyone else beating him.
Gegard Mousasi (45-6-2)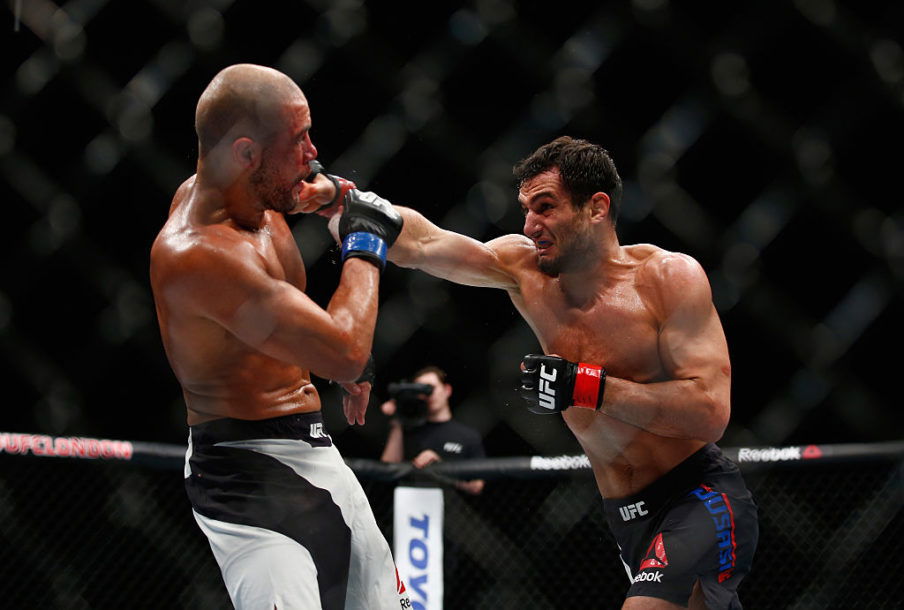 'The Dreamcatcher' is the current Bellator middleweight champion, former Cage Warriors middleweight champion and former Strikeforce light heavyweight champion. The Dutch mixed martial artist has notable victories over Dan Henderson, Chris Weidman, Vitor Belfort, Ronaldo Souza, Thiago Santos and Rory MacDonald.
Mousasi was a national amateur boxing champion and holds a Black Belt in Judo. The Bellator champion is a fighting all-rounder and trains at Team Jurojin.  Mousasi combines well-timed jabs with pressure punches, using his back foot to deliver powerful finishes. The former K-1 kickboxing champ also showcases impressive footwork to control the cage and stalk his opponents. Mousasi is also highly versatile with 12 of his 45 victories coming via submission.
Undoubtedly 'The Dreamcatcher' has an incredible professional record, although he did drop disappointing losses during his time in the UFC to Uriah Hall, Lyoto Machida and Souza. However following his loss to Hall back in 2015, Mousasi has been on an 8 fight win streak (including avenging his defeat to Hall by TKO). The vastly experienced fighter dispatched former UFC champion Weidman via second-round TKO. Mousasi is expected to make his second title defence against Rafael Lovato Jr at Bellator London this June.
Chris Weidman (14-4)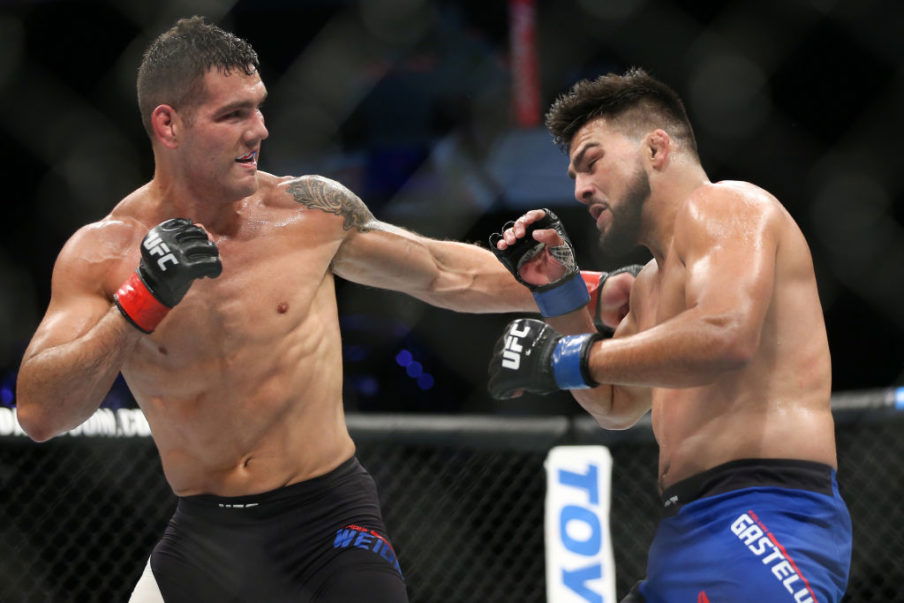 Last on the list, Chris Weidman is the former UFC middleweight champion. He is most known for causing one of the biggest upsets in MMA history by defeating Anderson Silva to end his near seven-year reign. Weidman has also beaten UFC stars Kelvin Gastelum, Vitor Belfort and Lyoto Machida.
Trained by UFC Hall of Famer Matt Serra, the 'All-American' is a former college wrestler and holds a Black Belt in Brazilian Jiu-Jitsu. At his peak Weidman walked fighters towards the fence with slow methodical movements, cutting off the cage with systematic jabs. His refusal to over-commit despite obvious taunts from Silva allowed him to keep his balance and throw heavy punches. Weidman will always be remembered for his strong athletic build and tactical fights.
Weidman suffered a significant loss to Luke Rockhold, losing his UFC belt as a result of a savage ground and pound. The 'All-American' snapped a three-fight losing streak by submitting Kelvin Gastelum via arm-triangle choke. However he then lost a thrilling slugfest with Ronaldo Souza. After some serious beatdowns, there are questions as to how much damage his body can now take. After beating one of the greatest of all time and winning the UFC title, does Weidman have anything else left to prove?
Who Is The Best Middleweight Of All Time?
Anderson Silva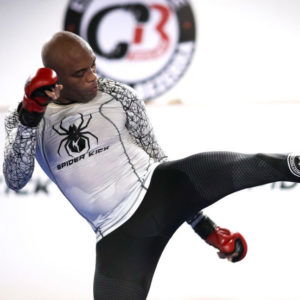 Luke Rockhold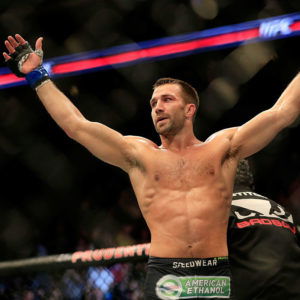 Robert Whittaker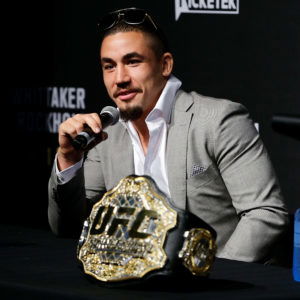 Gegard Mousasi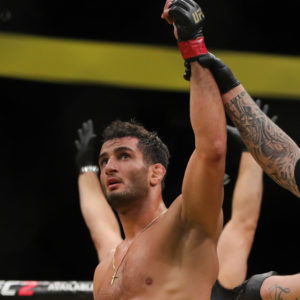 Chris Weidman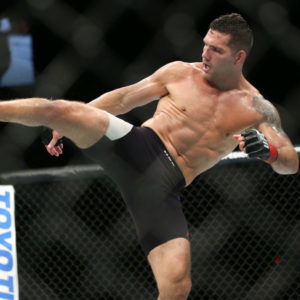 ---