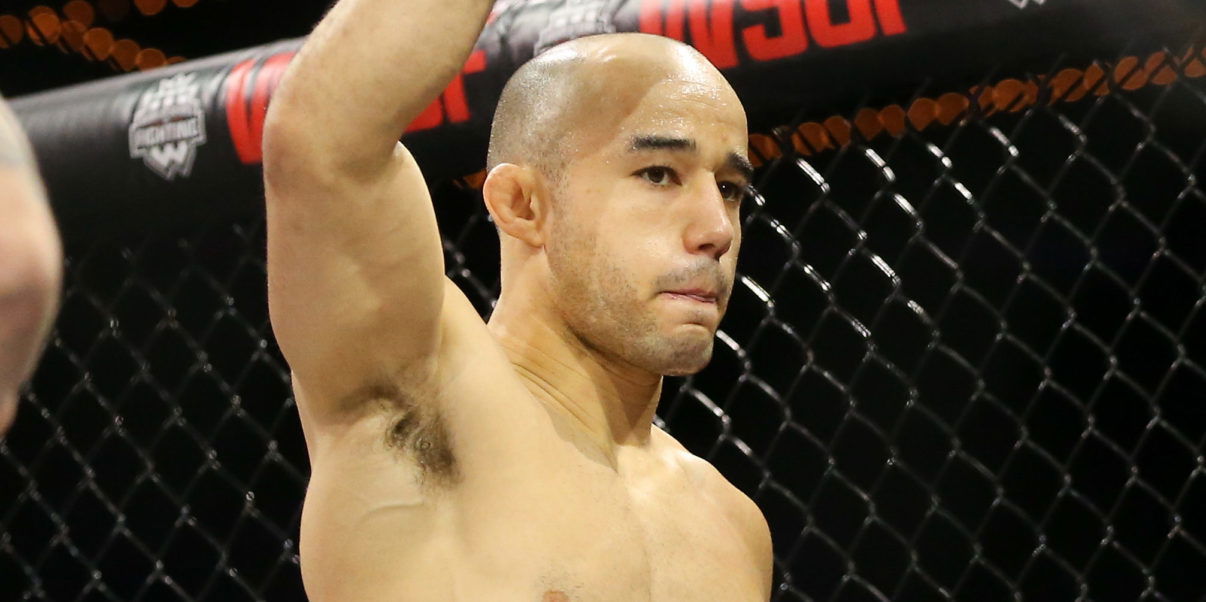 Marlon Moraes casts doubt on TJ Dillashaw's career
As Marlon Moraes prepares to contend for the vacant UFC bantamweight championship this summer, the #1 ranked 135 lbs contender has poured scorn on the previous title holders credentials.
With TJ Dillashaw vacating the title earlier this year after a positive drug test for EPO, the pathway was opened for Moraes' first attempt to win UFC gold as the Brazilian will battle the current flyweight champion Henry Cejudo at UFC 238 on June 8th.
Speaking to MMANews.com about Dillashaw's situation, Moraes admitted he was shocked by the news and questioned the former two-time champion's career.
"We are all disappointed," Moraes said. "It was a fairy tale. We don't know if he's really that good of a fighter. It's hard cause every time we get into camp, we want to get into shape, we want to get our conditioning good and this guy he wasn't worried at all about that. If he was cheating now, he was cheating before.
"He goes on the media and tries to say he's giving up the belt. I think he was just trying to trick the fans but at the end of the day, what happened? They suspended him and I'm nobody to judge him but now he's going to have to pay for what he did."
Dillashaw is now set for a two-year spell on the sidelines following his positive test for EPO but Moraes would argue that his punishment is still not severe enough.
"Two years is not enough," Moraes continued. "It's not enough for what he does, it was really serious, that's my opinion."
---