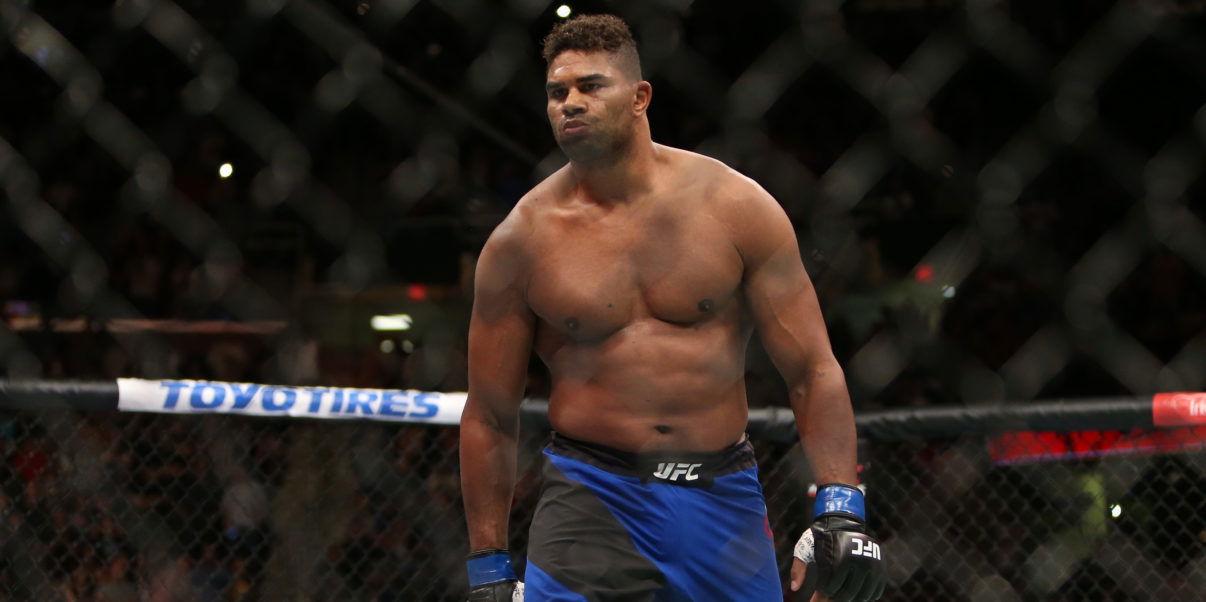 UFC Fight Night 149: Preview and Predictions
The UFC makes only their second ever visit to Russia this Saturday and UFC: St. Petersburg is certainly a card geared towards the Russian fan.
With an eastern-European in each of the six main card fights, UFC Fight Night 149 is propped up by interesting prospects before a main event clash between two of the best veterans in the heavyweight division who'll meet for the first time. 

Alistair Overeem (44-17, 1 NC) vs. Alexey Oleinik (57-11-1)

With the incredible amount of experience these two fighters have, the book has been well and truly written on what these two heavyweights can and can't do in the Octagon.
Overeem has remained a constant problem for whoever his opponent is when striking but his chin always provides a sense of doubt surrounding his bouts.
Oleinik, on the other hand, is a brilliant grappler and through pure toughness half of the time, the wily veteran can wade through punishment to get the fight to the mat and sink in his trademark Ezekiel choke.
While this fight could easily fall to the heavyweight lottery due to Overeem's chin and Oleinik's underrated power, I think Overeem has the wherewithal and takedown defence to avoid hitting the ground and he should take control in the striking department.

Pick: Alistair Overeem

Islam Makhachev (16-1) vs. Arman Tsarukyan (13-1)

Arman Tsarukyan is a very interesting prospect for the UFC and you can tell that they rate him highly by putting him in against Makhachev for his promotional debut.
With a diverse arsenal of strikes to choose from, Tsarukyan is more than capable of finishing fights either on the feet or on the mat and at 22-years olf, Tsarukyan is a name that could be featuring a lot in the coming years.
Whether Makhachev is a good decision as a first opponent though is a big question.
With a four-fight winning streak under his belt, Makhachev has great grappling ability and he cuts a calm figure when striking.
It's a close fight in my eyes but with Makhachev's size, offensive grappling and experience at the UFC level, I'll very cautiously side with him on this occasion. 

Pick: Islam Makahchev

Sergei Pavlovich (12-1) vs. Marcelo Golm (6-2)

The UFC certainly threw Pavlovich to the wolves in his UFC debut as the then-unbeaten fighter was handed the extremely arduous task of taking on Alistair Overeem in his first taste of serious competition.
With his unblemished record now out of the window, Pavlovich has a much more palatable opponent here as Marcelo Golm has had serious problems putting together decent performances.
Back-to-back losses to Timothy Johnson and Arjan Singh Bhullar have shown the Brazilian has a propensity to be out-grappled while struggling to overcome adversity.
This could be a case of whoever gets the better start wins this fight on the feet but I think with Pavlovich being in his back yard and possessing decent stopping power, the Russian will get his first UFC win.

Pick: Sergei Pavlovich

Ivan Sktyrkov (16-0-1) vs. Devin Clark (9-3)

Sktyrkov's nickname of the 'Ural Hulk' is more than apt as I have no idea how that absolute brick house has made 205 lbs.
With decent grappling and a painfully obvious strong physique, the debuting Sktyrkov has the tools to be a problem for a lot of fighters at light heavyweight but he has been known to gas out on quite a few occasions.
Clark meanwhile may well have the skillset needed to grind away at Sktyrkov for three rounds but his resume leaves a lot to be desired when up against better opposition.
It could be a painful fight for the viewer if Clark gets his way, but I think Sktyrkov's grappling will allow him to forge openings for himself to get a stoppage victory.

Pick: Ivan Sktyrkov

Roxanne Modafferi (22-15) vs. Antonina Shevchenko (7-0)

This fight is a classic grappler vs. striker contest but also one that pits experience against youthful athleticism.
In her own words, Modafferi has struggled with the physicality of her opponents in the past but her skillset is always improving alongside her grappling base.
Shevchenko meanwhile is a technical striker with athleticism on her side but her movement when pressured can be somewhat static.
Whatever the result, this promises to be an intriguing and close contest but I think Shevchenko can keep range for long enough periods to earn a victory.

Pick: Antonina Shevchenko

Krzysztof Jotko (19-4) vs. Alen Amendovski (8-0)

Amendovski is coming into this bout on short notice but he will fancy his chances with Jotko's recent form.
With three straight losses, Jotko has struggled to get back the momentum that saw him rattle off five wins in a row earlier in his UFC career.
Jotko to his credit does have a well-rounded game offensively but his striking defence leaves a lot to be admired.
With all eight of his wins coming via KO/TKO, Amendovksi will look to pile the misery onto Jotko but with the short nature of his preparation for this fight and Jotko's back to the wall, I think the Polish fighter will use his wrestling to put himself back into the win column.

Pick: Krzysztof Jotko

(Last Predictions: 1/5, Total: 40/62, 65% Success Rate)
(2016: 61%, '17: 60%, '18: 58% Success Rate)
---