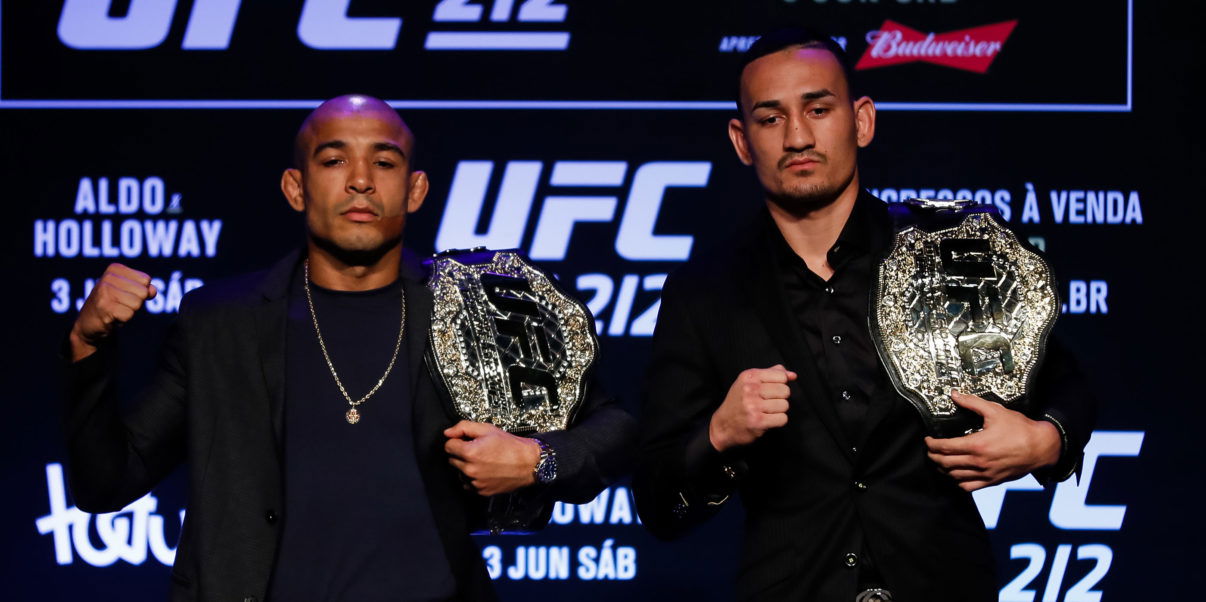 Who is the best featherweight of all time?
With the rise of Max Holloway, the question of who is the best featherweight fighter of all time has come into question once again.
Brazilian brute Jose Aldo, eccentric Irish revolutionary Conor McGregor and now the Hawaiian precision puncher in Max Holloway are all viable options for the best featherweight of all time, a question that has divided the MMA community.
MAX HOLLOWAY (20-3)
The rise of the Hawaiian based fighter has been simply staggering over the last few years. After a 2013 loss to Conor McGregor at UFC Fight Night 26, the 27-year-old has since gone on a 13-fight undefeated streak, including back to back wins against Jose Aldo, claiming the featherweight championship in the process.
With brutal intensity and powerful yet precise strikes, Holloway is one of the most exciting fighters currently signed with the UFC. Whilst "Blessed" has been beaten by McGregor, he has defeated the likes of Cub Swanson, Jeremy Stephens and most recently beat the previously undefeated prodigy Brian Ortega at UFC 231.
After dispatching of practically all of the division, Holloway seemingly has no choice but to move up to lightweight like many featherweights before him. Yet with a loss to Irishman McGregor, it can be argued that Holloway will remain in the "Notorious" shadow until he bests him.
CONOR MCGREGOR (21-4)
Arguably the most well-known fighter in UFC history, Irishman Conor McGregor has transformed the UFC in and out of the Octagon. With wins at featherweight against Max Holloway, Jose Aldo, Dustin Poirier and Chad Mendes to name a few, McGregor turned the division on its head when he terrorised his featherweight opponents.
It has been three years since he fought at featherweight, in that time a new era of fighters rose in the former two-weight champion's absence.
With his flashy clothes and larger than life personality, McGregor is undoubtedly not only one of the most popular UFC fighters but athletes of all time but make no mistake, behind the personality, is a brutal southpaw.
With a dangerous left hand and deadly accuracy in his striking, McGregor was in 2015 the most dangerous fighter in the UFC before leaving for the lightweight division or as the fighter put it: "the 155 pound stuck in the mud division."
McGregor has confirmed through multiple sources that he will return to the Octagon in 2019 and a return at lightweight is likely. Whether we see a return to featherweight however is yet to be seen.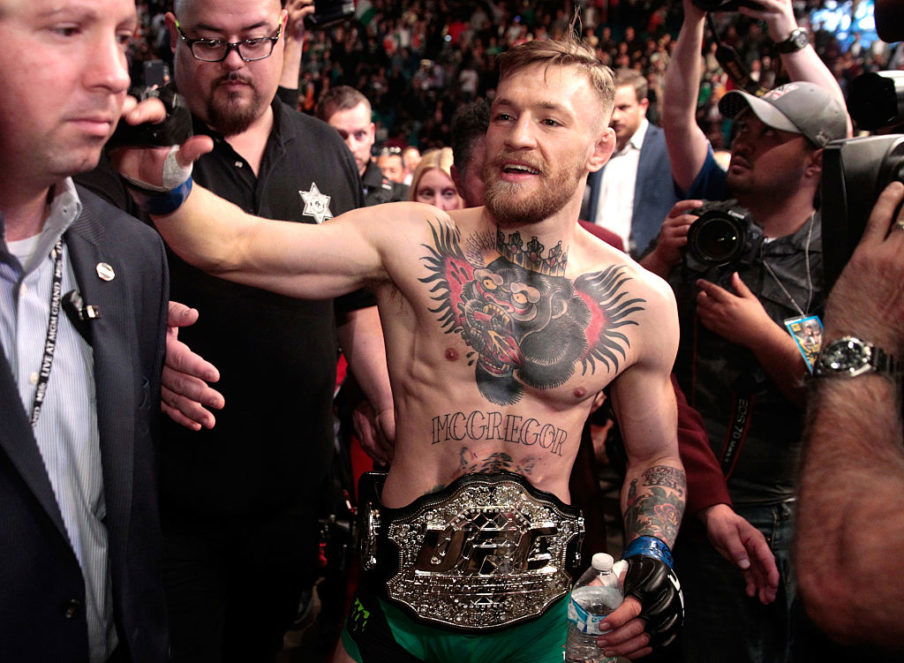 JOSE ALDO (27-4)
Despite losses to both Holloway and McGregor, there was a time when Aldo was the pound for pound king. With 15 consecutive victories, Aldo holds the record for the longest winning streak in UFC, WEC, Strikeforce and Pride history with the majority of that run as the featherweight king.
Wins over UFC Hall of Famer Urijah Faber, Chad Mendes and Frankie Edgar to name a few, Aldo was a real force in the division and to his credit still is. With a fighting style that can only be described as ruthless aggression, the Brazilian is well versed in Muay Thai and Jiu-Jitsu and is never one to be underestimated.
But after his 2015 loss to McGregor at UFC 194 the Brazilian lost two of his last four fights including back to back losses to Max Holloway.
A win in 2018 against Jeremy Stephens could start a comeback for the former champion, but many feel that Aldo's career will always have an asterisk over it following a 13-second loss against McGregor. Make no mistake, however, Aldo ruled over the featherweight division with an iron fist once upon a time.
WHO IS THE BEST FEATHERWEIGHT?
Jose Aldo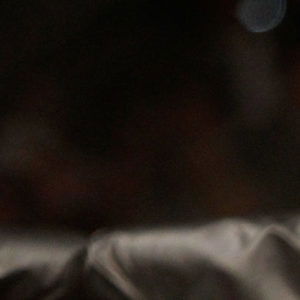 Conor McGregor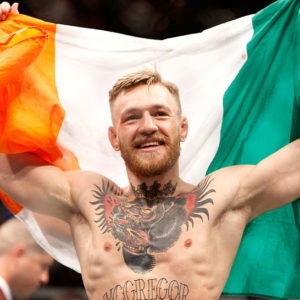 Max Holloway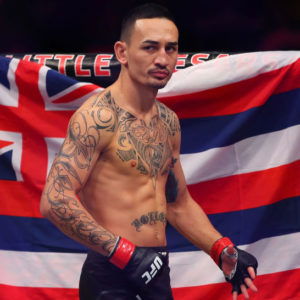 ---